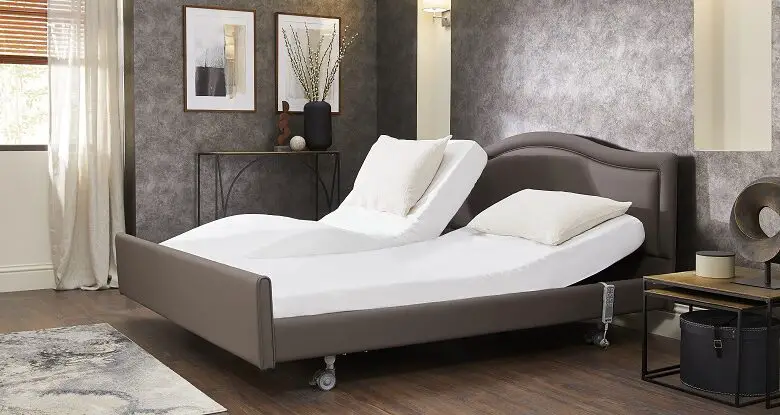 It's estimated that we spend a third of our lives in bed, and if you have a disability or health condition, this figure might be considerably higher. So buying an adjustable or profiling bed that perfectly fits your needs is incredibly important. Here, Opera Care beds, which provides specialist beds and mattresses, details 6 things you should consider before you buy.
Living independently is a common goal for many of us, but this can be challenging when disabilities or specific needs play a part. So you might be surprised to hear that a bed can actually be a way to help with independence as well as comfort and practicality.
Your bed and bedroom are areas where feeling relaxed and content is incredibly important, but standard divan beds create issues with access, comfort and repositioning.
An adjustable or profiling care bed can provide a whole host of life enhancements but knowing where to start can be tricky. Here are our top 6 things to consider when buying a profiling bed.
---
You can browse Oprea Care's height-adjustable profiling beds and fixed height-adjustable beds now.
---
1. Think about your needs when buying an adjustable or profiling bed
If you haven't previously considered an adjustable or profiling bed (where the base and mattress work as one to move and offer adjustability) you may not know the extent of the benefits they can provide to your health and lifestyle.
They transform your bed from a standard one to something that can be tailored to fit your needs and requirements.
For example, by raising the backrest of your bed, you can create a comfortable and supportive seating position that's ideal for reading and watching a film in bed, without the difficulties of propping pillows behind you.
With a range of heights available, you can choose to sit upright – ideal for eating or drinking – or lie slightly back in any number of positions that suit you and what you're doing.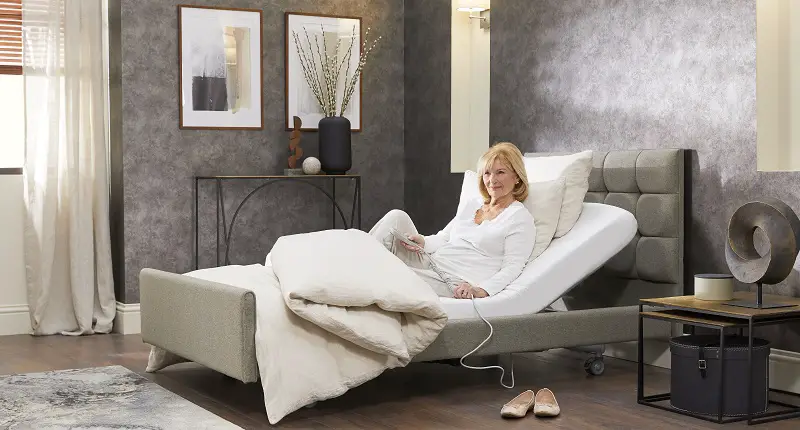 If you have leg, ankle or foot pain or inflammation, you can raise them to ease discomfort or the problem itself, if that's what your doctor has recommended.
In addition, you can get relief from regular bedsores by changing the position you usually lie in.
2. Do you currently struggle to access your bed?
Getting on and off a fixed-height bed can be a pain point if your mobility is restricted. But with a profiling bed, not only can the head and foot be altered, so too can the height of the bed itself.
Choosing a profiling bed that can be raised and lowered can make accessing it easier than ever before.
Lowering the bed can help you to transfer into or out of a wheelchair, scooter or any other seat and into bed. It also makes it easier for you to swing your legs onto or off the mattress.
Make sure you choose a profiling bed as opposed to an adjustable one as the latter are fixed in height.
3. Do you need a double adjustable or profiling bed?
Continuing to share a bed with your partner is hugely important for mental health and wellbeing, but it isn't always easy when health conditions dictate an adjustable or profiling bed is required.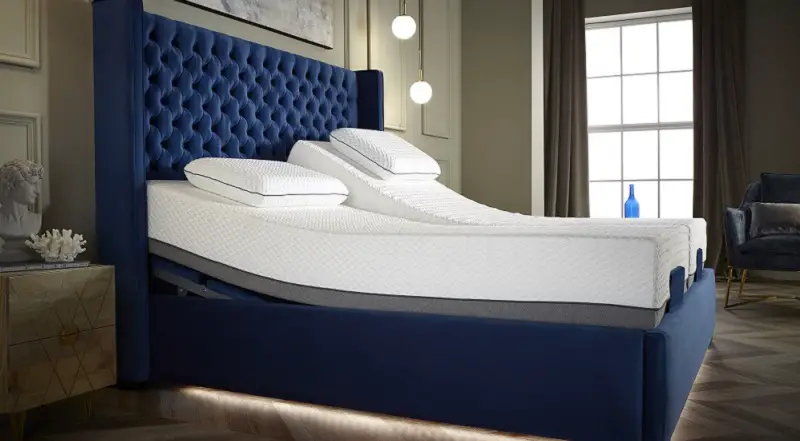 A double or dual profiling bed provides all the functionality of an adjustable bed but has two independent mattress platforms.
Each side of the bed can be controlled individually or synced together depending on your needs.
In our range, we have sizes from 2ft6 all the way up to 6ft super king, all of which can be personalised to your tastes, so you're bound to find a bed that's made for you.
4. Is safety a concern?
Profiling and adjustable beds are designed to be easy to operate. The included handsets that control the bed are ergonomically designed and feature large, clear buttons, making them easy to use.
It's important, however, to remember that an adjustable or profiling bed is a powered device that shouldn't be misused.
To help allay any safety concerns, many beds in the Opera range have a locking feature built into the handset that disables some or all the bed's functions.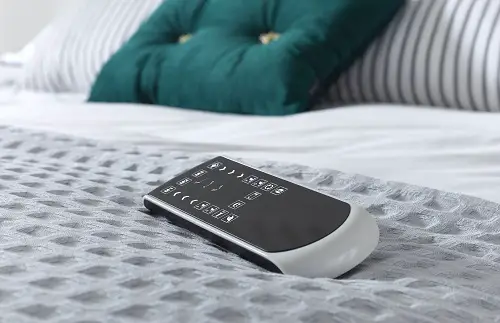 If falling from the bed is something you need to consider, side rails can be added to many of the beds in the Opera range to prevent falls and injuries.
You can choose from full-length or split-side rails, both of which can be locked down below the mattress when not required.
5. Think about what the adjustable bed will look like
Benefitting from the functionality of a care bed doesn't need to be a trade-off on style and appearance.
Make sure you design a bed that's fit for your bedroom, not a hospital ward. Our beds come with a selection of upholstery options, wood colours and headboard styles to choose from, so you can tailor it to your preference.
With our online bed configurator, you can create your own bed and see exactly what your bed will look like.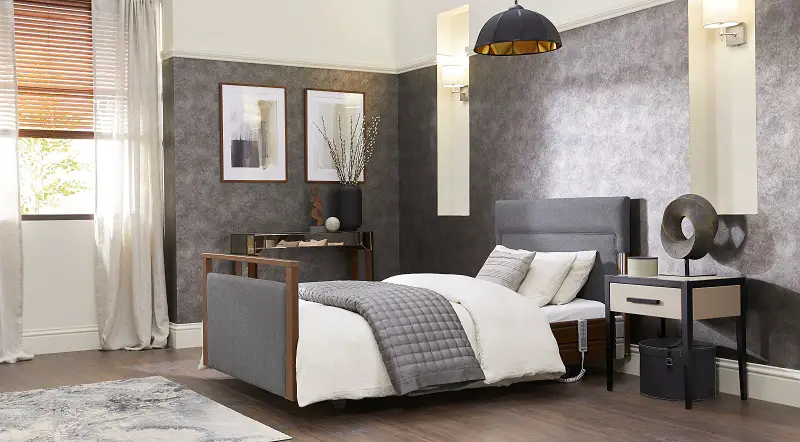 6. Assess what your budget is
Purchasing a bed and mattress for yourself or someone your care about is a big financial commitment.
Think about what you can afford to spend and consider what the essential things are that you need and the things you could switch out or change.
For example, a fully upholstered bed with a fabric headboard and side rails costs more than an unupholstered one with no rails. But it completely depends on your requirement, design preference and budget.
If you need help to spread the cost, Opera Care provides credit finance options for 6, 12 or 24 months.
Tip: If you're disabled or have a long-term illness, you won't be charged VAT on Opera beds or mattresses because they are designed to help you with your disability.
Opera® Profiling Beds
We have more than 15 years' experience in designing and manufacturing life-enhancing care beds and mattresses for care homes and individuals living in their own homes.
Cleverly balancing extensive clinical benefits with desirable, elegant designs, Opera® beds have been thoughtfully developed based on clinical evidence, user feedback and our industry-leading experience.
Opera Beds are designed to fit with your bedroom interiors, delivering the life-enhancing benefits of height and profiling adjustment in a wide selection of stylish, contemporary designs.#
You can take a look at our full range of height-adjustable profiling beds and fixed height-adjustable beds on our website.
Simply call 0333 222 8584 to speak a trusted Opera Care adviser and take a quick online bed and mattress assessment or request a brochure through the post.
By Opera Care
More on Disability Horizons…