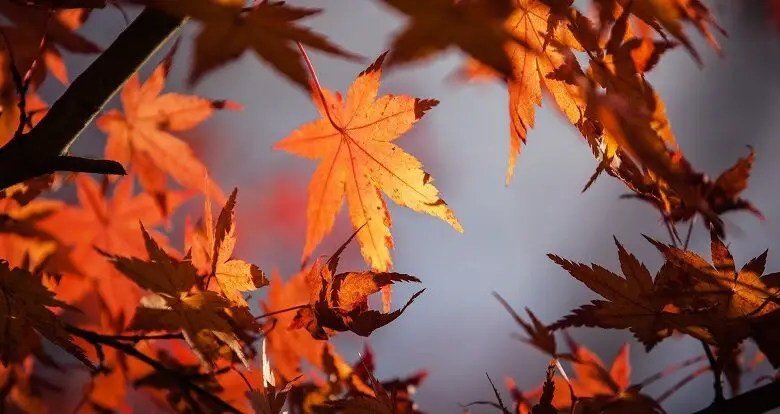 Lifestyle
Gardening jobs for autumn: top tips if you're disabled
Niki Preston, who has phocomelia and secondary thalidomide, is a keen gardener. She talks about her experiences as a disabled gardener on her blog. Here, she shares tips for gardening in autumn if you have a disability.
You might assume that this time of year is the end of your garden year. I don't believe that at all. There are so many jobs still to do out there to prepare it for frost, spring next year, and to keep your garden looking interesting through the winter.
Gardening if you're disabled
Sometimes gardening can all feel a little overwhelming, especially if you are disabled, have less mobility or just don't really know what to do now. Hopefully, I can help allay some of those feelings and encourage you out there, even for a quick tidy up.
I am a disabled gardener, known as The Two Fingered Gardener and have been writing about my experience as a disabled gardener for more than seven years.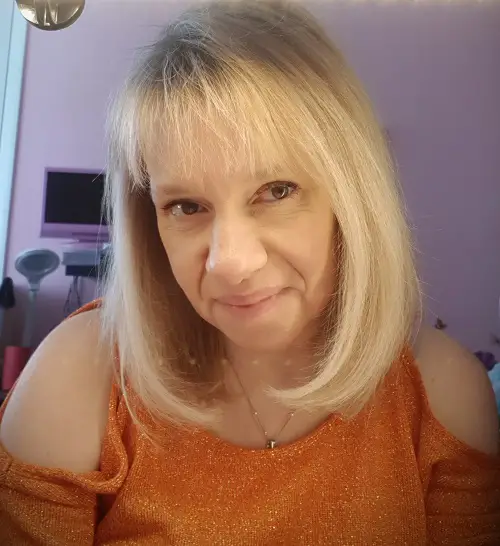 My garden consists wholly of raised beds ranging from four feet high to those I can sit and stand at. I have also been very lucky to have been able to try and test many hundreds of garden products.
So, I am hoping that if there's something you need I have probably tested it and will be able to point you in the right direction.
---
Try the Peta Easi-Grip arm support gardening cuff, garden trowel and cultivator, all available on the Disability Horizons Shop.
---
Gardening jobs for autumn
Make leaf mulch
One of my favourite jobs at this time of year is making leaf mulch. Leaf mulch is great for surrounding your perennials to give them added protection, reduce weeds and help retain water. It is relatively easy to do as well.
As the leaves start dropping, rake them up into a few piles. I have a lightweight rake that I can use even sitting down.
Once you have your piles of leaves, bag them up into black bin bags, tie a knot in your filled bag. Then poke several holes into the bag and store in a corner of your garden somewhere.
Within a year you will have a lovely lot of your own leaf mulch. An easy peasy quick job with big rewards later on.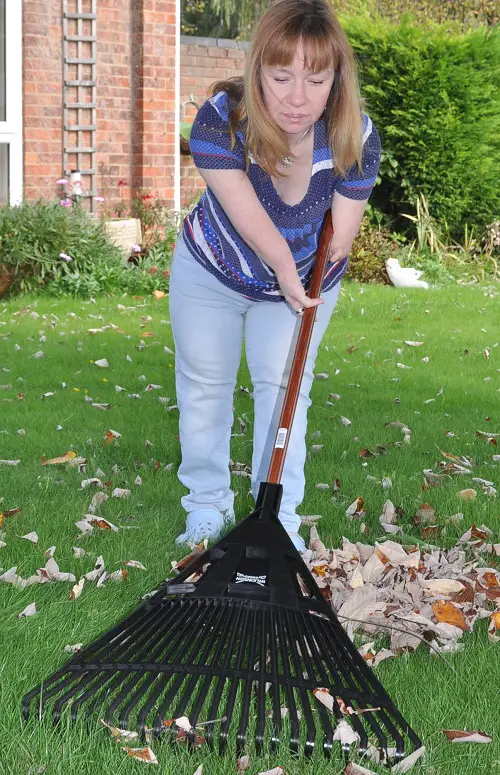 Add some colour to your garden
A great plant for colour this late in the season is dahlias. Mine are all still looking marvellous right now. It has been a great year for dahlia. If you keep on top of regular dead heading they will reward you with flowers for several weeks yet.
A really handy pair of secateurs to have if you struggle to hold the deadheads is a pair called Cut 'n' Hold by Darlac.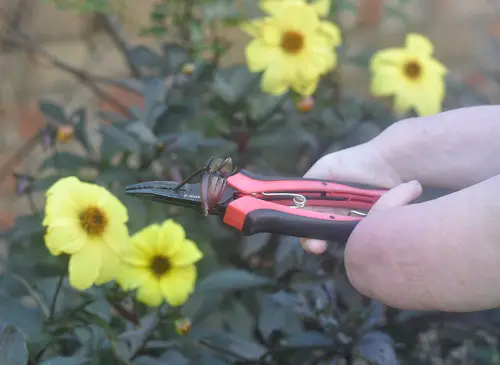 They are so handy because, as the name suggests, you cut the dead bloom and they hold the bit you've chopped off! You can then drop it into your trug.
As my dahlias are all in high raised beds, which makes it a slightly warmer environment than the ground, I don't dig them up to store them over winter – they stay where they are all year round.
So far I have only had a couple of losses. I can live with that for the easy garden life.
If your dahlias will be staying in the ground over winter, wait until the leaves have been blackened by the first frost/cold spell, then chop them down to about an inch above soil level.
Then cover them with mulch for added protection. Leaf mulch is such a great thing to have in your garden.
Plant bulbs for spring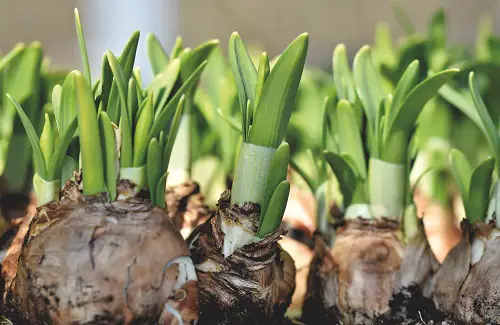 One other job that is quick and easy is planting bulbs. Daffs are particularly good to plant up now. For a natural look, throw them on the area you want and plant them where they land. That way they don't look to placed or formulaic.
Alternatively, you could create a bulb lasagne. They're ideal for smaller space and are a fab way to get a pot to flower for months.
Put later flowering bulbs, such as tulips or hyacinths, in the bottom, making sure there is enough compost below.
Then, cover them with a few inches of compost and layer up with something like narcissi (daffodils), muscari (grape hyacinths) or anemone.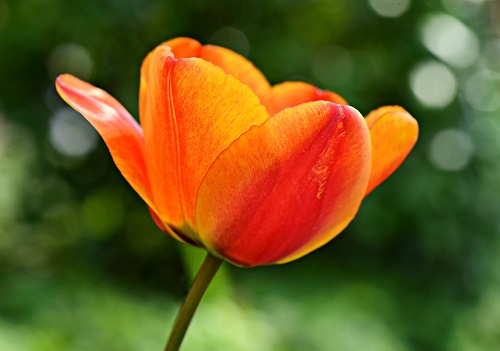 I'd suggest making the final layer snowdrops, crocus or miniature iris. As the months go by at the beginning of next year, each layer will flower, giving you colour all spring. It's as easy as that.
I hope you have found some of these ideas for the autumn garden useful. Happy gardening.
Please do check out my website The Two Fingered Gardener for more ideas and garden tool reviews, and follow me on Twitter @NikiJRP.
By Niki Preston
More on Disability Horizons…