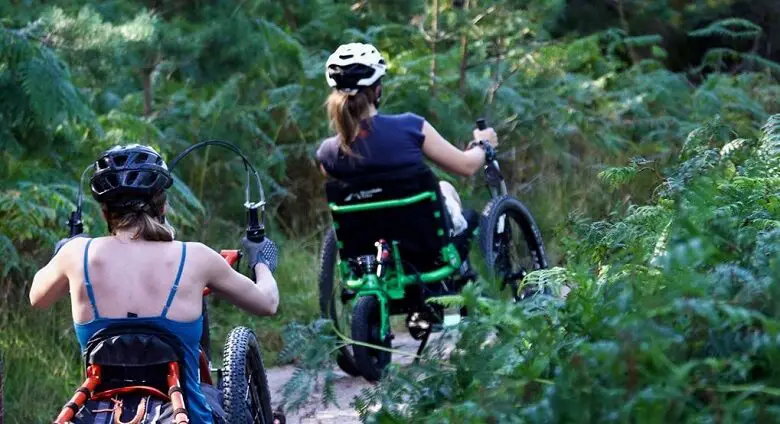 All-terrain wheelchair company Mountain Trike shares the story of Laura May, a wheelchair user and outdoor instructor who has fought to be able to pursue her dream of having a career in outdoor activities, making it more accessible to people with all abilities.
I have always been a huge lover of the great outdoors. As a child, I would be out on my bike, climbing trees, getting muddy and nothing much has changed now I am in my 20s. The only difference is that I had to move from the two wheels of a bike to two/three wheels of a wheelchair.  
Following an injury and surgery going wrong at the age of 11, I was left paralysed from T4/T3 and a severe 'S' shape curvature of the spine.
I've known Mountain Trike since I first tried one of their all-terrain wheelchairs back in 2013. I was looking for a wheelchair that was off-road capable, and Mountain Trike had just what I was looking for.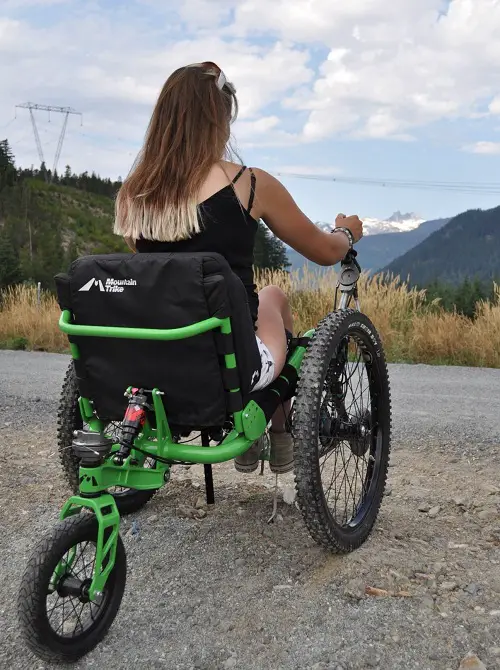 When I took the Trike out around some local trails, I was amazed by the technical ability and got 'that feeling' for the first time in years – to roll fast, down difficult terrain and just enjoy it. It was perfect – I was hooked and loved it!
My passion for accessing the outdoors
Over the years I have followed my passion for the outdoors. I love to travel and have been to Whistler in Canada on several occasions taking part in multi-sports training camps.
I also decided to take my passion to the next level and study Outdoor Activities at Manchester Metropolitan University. Alongside this, I focused on developing my instructing skills, to help others.
This led me onto various outdoor activity courses utilising my Mountain Trike. I want to help highlight what is possible for other wheelchair users so that everyone can independently explore, despite ability.. 
More recently, I have been working for Able 2 Adventure, an outdoor activity provider for people of all ages and abilities.
As part of my development, Able 2 Adventure's Operational Manager, Gemma Hendry, has been working hard exploring opportunities for me to work towards a Lowland Leader qualification, something that's normally only completed by non-disabled people.
The qualification is designed for people who wish to lead groups on day walks in lowland countryside and woodland in summer conditions. The majority of the UK and Ireland is made up of this type of terrain.
It's run by Mountain Training, the awarding body network in the UK. It makes sure that you have the skills, experience and knowledge to confidently be able to take groups out in lowland regions of the UK.
You need to be no further than around 3km from an access/escape point and no climbing is needed. Any climbing would take you to the next level of mountain leader qualifications.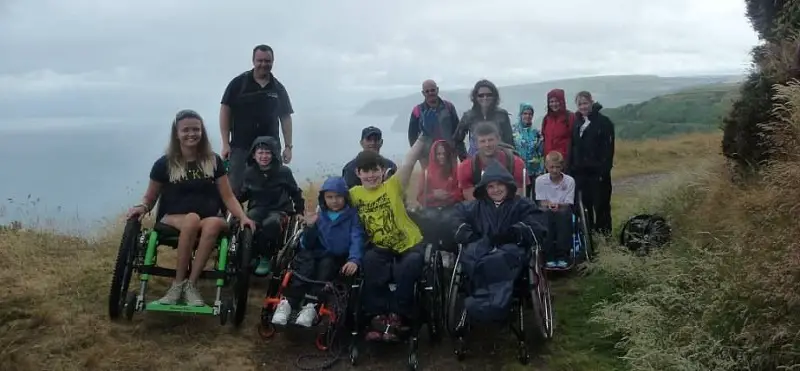 Making the outdoors more inclusive
To me, this qualification is really important. It's not just as part of my career development as an outdoor instructor working for Able 2 Adventure, but I was also keen to push Mountain Training and make the outdoor more diverse and inclusive. 
As far as I can tell, I am the first full-time wheelchair user to go through this award. Mountain Training highlights that it is committed to ensuring that everyone has an equal opportunity. But it hasn't been an easy process and has taken about five years to convince Mountain Training to let me participate.
Over the last couple of years, there have been disputes over my use of my 'mobility aid' (i.e. a wheelchair or Mountain Trike). I've needed to find someone who would be willing to support me with the training whilst keeping an open mind.  
Eventually, an appropriate trainer was found and this month I started my training with Stuart from Outlook Adventures, who are based in Scotland. He has been fantastic and has seen no issues with my use of wheels and ability to lead.
I really hope that my qualification will encourage other wheelchair users and people with a wide variety of disabilities and impairments to get on the career ladder in the outdoors so that, like me, they too can follow their passion.
I want to thank Gemma at Able 2 Adventure for working hard and pushing Mountain Training to take me on and hopefully this has helped highlight to them that they need to be more inclusive and make the process a lot easier.
By Laura May for Mountain Trike
More on Disability Horizons…