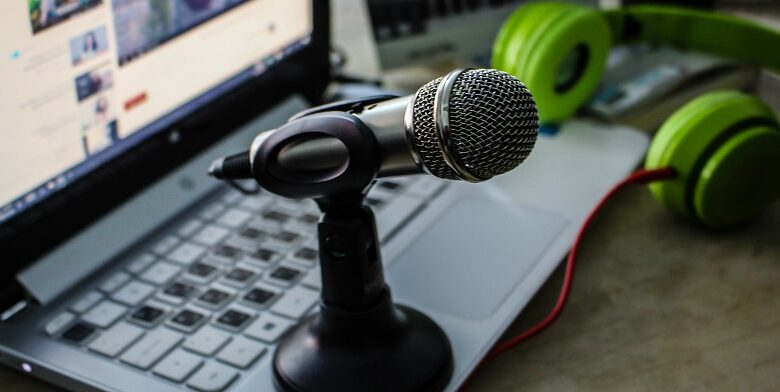 Work & Education
How the media is changing the landscape for disability and inclusion
Michael McEwan is a journalist with cerebral palsy specialising in radio broadcasting. He is also an advocate for disability inclusion and positivity, speaking regularly about issues affecting disabled people.
He recently joined the Stay Up Late campaign, an initiative aimed at giving disabled people more freedom and independence. Here, he talks about how the media industry is changing for the better and how you can get involved in the campaign.
Hi, my name is Michael McEwan. I'm a disability campaigner and freelance journalist. I was born with cerebral palsy, but that doesn't stop me from doing what I love.
Since childhood, I've always wanted to get involved in the media industry. I first went into broadcasting work when I was 18 and have since built my experience up by getting involved with hospital radio and different community and online stations.
A new age for disability and media
From a young age, children are encouraged to develop skills for life and have limitless ambition. My parents were no different, regardless of my disability. But when I went to school, then college, my disabled classmates and I were only encouraged to know our limitations.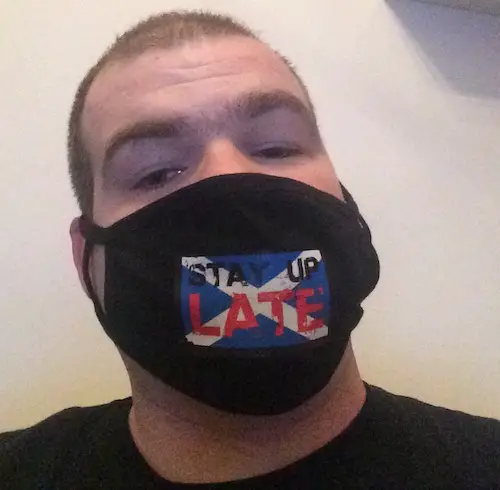 It's been almost 20 years since I left education and very little has changed, apart from the growth of the internet and social media. There is still too much of a focus on what disabled people can't do, not what they can.
However, now people growing up with a disability are more enlightened and connected to a network of support organisations and their peers.
There are a number of disability organisations, many of which I have worked with in Scotland where I live, who represent and advocate for disability.
There are no real limitations to ability, only society's perception of disability. A key part of their work is to create awareness to "see the ability, not the disability."
Disability on TV and integrated into the media
I'm encouraged that a number of media networks in the past 10 years have created programming that lets the viewer see life through the eyes of a disabled person and their families, peers and support network.
It's great to see shows in primetime slots, such as The Undateables, coverage of The Paralympics, The Last Leg and more recently dramas, such as The A Word, Netflix dramas A-Typical and The Healing Power of Dude.
I work off and on with BBC Radio Scotland, where I comment on disability issues, but also on non-disability topics. As well as my broadcasting work, I also work with various magazines and newspapers and write a column once a month for my local paper.
I think it is so important for someone like myself to talk about the issues affecting people with disability, not just here in Scotland, but across the UK.
If you're just starting out in media, I would recommend pitching ideas on topics that you that you're passionate about, are comfortable talking about and that you have enough information to build an article on.
It's important to network with different people who you can send ideas to and find out about new opportunities from. When working in different areas of the media industry, do some research and get as much experience as you can.
Stay Up Late campaign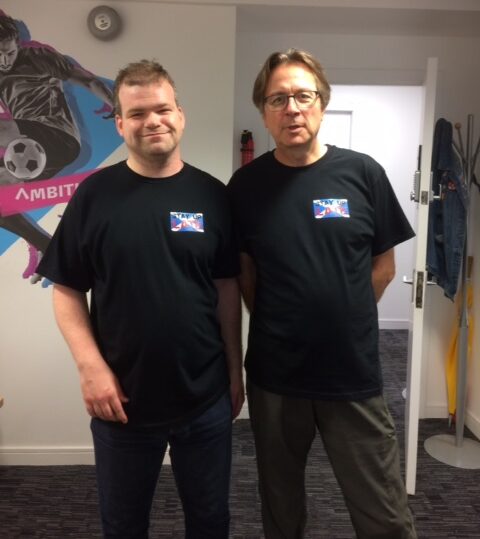 The media is a powerful way to create change, within any area you're passionate about. So as well as talking about and trying to increase inclusion in general, I decided to focus on a key area and campaign.
As I grew up, I started to realise that a lot of my disabled peers from school, college and then work weren't able to go out at night to meet friends as there support network was only available for limited hours.
I often highlight this in my media work, but more recently I have joined up with a team of people at the Stay up Late campaign who are also working for the same cause.
Part of the campaign currently is #NoBedTime. Did you know that some residential homes lock their doors at 10pm and residents don't have a key to come and go out with normal hours, restricting their independence?
Whilst researching the campaign, we were told that support staff rotas can't be changed as it would cost too much money, the unions wouldn't like it, or that, in their view, there is little interest from those who they support.
We don't believe any of this is right. We know that many support workers are happy working different hours, as long as they have enough time to plan.
We particularly want to create awareness for people with learning disabilities as research has found that many aren't able to lead a full and active social life because of these restrictions.
If you want to get involved, visit the Stay up Late campaign website. You can follow me on XX.
By Michael McEwan
You can find out more about Micheal and follow him on Twitter @mikieboy83, Facebook, LinkedIn and YouTube.
More on Disability Horizons…