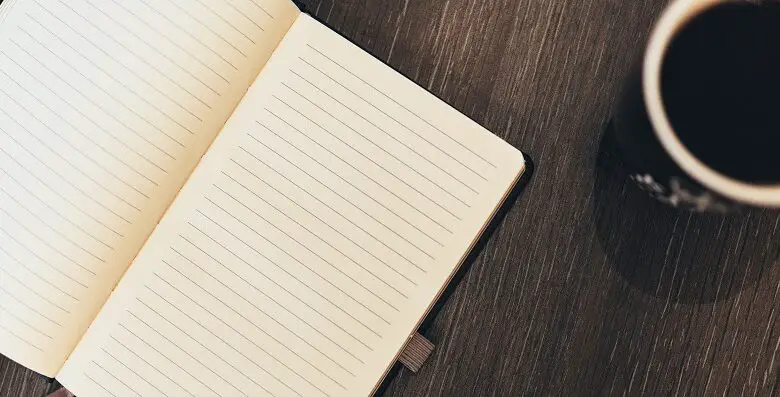 Work & Education
A blank book on disability that demonstrates society's lack of awareness
Sometimes silence can speak a thousand words or evoke emotions that words fail to materialise. Maybe it's just a cliché or something we see used in films for dramatic effect. But wheelchair user Sandip Sodha decided that silence was the best method to convey a message – how little society knows about disability.
Last year, I wrote the blank book, What Non-disabled People Know About Disabled People, to highlight the lack of awareness around the many issues that still affect disabled people today.
The 372-page book, which includes six pages of introduction, has more than 300 blank pages.
The blank book on disability
I want to be known as an ordinary man who lives in central London. I like to socialise and, on occasion, enjoy a wild night out.
I am conscientious, reliable and hardworking, with more than 10 years' experience in administration in the public sector.
I also have a BA and a masters degree, and happen to use a light writer (a keypad) to communicate as I have limited speech. I enjoy the work environment and being part of the community – just like everyone else.
I believe that, despite the huge efforts and strides taken by the Disability Discrimination Act (DDA), which came into force in 1995, and the Equalities Act of 2010, disabled people still aren't seen as equal by many in society.
Yes, various disability charities have improved the lives of disabled people through campaigning and policy changes. But this has not gone far enough.
This is precisely the reason I chose to write a book with more than 300 empty pages, to highlight the fact that many people are clueless about disability or they simply don't care.
Disabled people are just like other people. They want to get on in life, but artificial barriers stop them from achieving their goals. If these barriers were taken away, disabled people would thrive.
Lack of inclusion
Still today, so many shops remain inaccessible to wheelchair users, despite the Government having made accessibility in all shops a requirement.
Many restaurants in High Street Kensington, London, close to where I live, still remain inaccessible too. Many of them were built less than five years ago, so they can't fall back on the excuse of being old buildings.
I, and many other disabled people like me, believe that the real reason behind a lot of inaccessibility is that we are unwanted customers who do not fit with the public image of the business.
This is where attitude becomes the core base of everything. I often go out in central London and find myself unpleasantly surprised by how many shop assistants refuse to serve me. Some even ask the manager to come out and see what I want.
I am not an alien. I am a human being, with the only difference being that I am in a wheelchair and I communicate with a computer.
If I go out with a friend or a personal assistant, most of the time the staff talk to them, even if I have asked the question and the answer is directed at me.
Disability and employment
I believe that discrimination happens in many forms. I have applied to companies knowing that I meet their criteria but still haven't even been offered an interview.
As we enter 2021, organisations need to be much more disability aware and make reasonable adjustments. As a minimum, they should guarantee an interview with a disabled person who meets the job specification.
My disability affects my ability to fully verbally express myself, but it hasn't stopped me from achieving a Masters in International Relations and European Politics at the University of Westminster.
I have quite an extensive work history, including good roles at The Financial Times, yet it is always a challenge to get a job.
These issues have been exasperated by the Covid-19 pandemic. While I acknowledge that everyone has been inconvenienced during the lockdown by not being able to see friends and family, my concerns are around the long-term effects on disabled people.
Scope, the biggest pan-disability charity in the UK, has furloughed most of its staff. Many local disability charities are still open, but their services are massively reduced. This alone has a big impact on disabled people.
At the same time, there are far fewer campaigning and policy changes with a focus on disability. I am afraid that, even when the economy begins to open up, it will be much harder to table disability on the forefront of the mainstream political agenda.
Getting disability onto the political agenda
Another perplexity that demonstrates the lack of awareness of disabled people is the fact that both local and national authorities seem to only remember the existence of us when they want votes during elections.
There is nothing more infuriating than being considered bait for red-carpet political bribery. At the last election, we were promised free tickets on public transport for personal assistants as well as ourselves. Do we really need to wait for the next election to have this so-called promise granted? It was clearly just posturing to get votes.
If I had one hope for 2021 and beyond, it's that my book will reach the ears of the right people and move, if not their interest, at least their heart.
By Sandip Sodha
More on Disability Horizons…