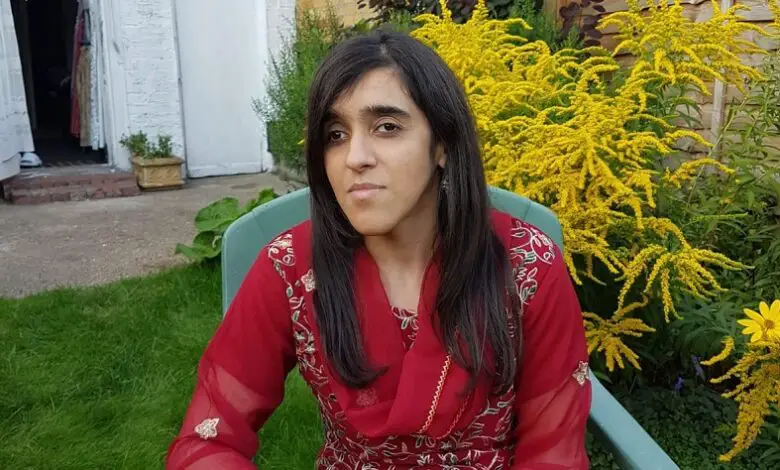 Lifestyle
How disability is perceived in the Asian community and why views need to change
Disability in the Asian community is still very much a taboo subject. Plus, being female adds even more challenges. When a disabled child is born, many Asian families assume that the individual will not be able to live a fulfilled and independent life due to a disability or health condition.
They think that being disabled is a life sentence, which means the person will be unhappy for the rest of their life, unable to get an education, find suitable work, live independently, get married or start a family. Having a disabled child can be seen as a curse and parents are blamed as a result.
In this article, our writer Zubee Kibria is going to challenge these perceptions to help the Asian community understand that having a disability should not be seen as negative, but to support and treat disabled people equally to non-disabled people. 
Barriers faced in the Asian community if you are disabled
The majority of people within the Asian community look at disability as something to hide, be ashamed of or to get rid of through finding a possible cure. The Asian community's wrong interpretations of disability often lead to misconceptions and discrimination against disabled people.
Some parents go to the extent of giving their child up for adoption because they can't cope with the thought of raising a disabled child.
If you're Asian and female with a disability, it is twice as hard to get out and about because some parents can be very overprotective, like mine.
This includes not letting their child go out on their own, use public transport or move out of the family home and buy a place, usually because they worry that something bad might happen.
Some parents feel it's necessary to have a non-disabled friend or family member to look after them, which takes away the person's independence.
I have been through this myself, and I totally understand it from a parent's perspective. But it can be very frustrating as an adult because I want to be able to experience and do things for myself.
In these situations, my disability is highlighted and I start to question myself – why me? If I am too reliant now, what's going to happen in the future? That's a scary thought.
Education for disabled children in the Asian Community
Education plays a vital role in a child's life as it determines what they want to become in the future. This is true of everyone, but with Asian families, parents sometimes take control and make decisions on behalf of the individual.
The majority of Asian parents want their child to go for professional qualifications, such as accountancy, dentistry, legal or medical, and get the top grades and go to university. If they don't, they're not seen as educated enough.
Layer on top of that a disability and the challenges become even more apparent – some parents have low expectations of their disabled child's ability so don't think they can even achieve such qualifications.

Marriage and disability in the Asian community
This is a very delicate subject and raises a lot of questions in the Asian community, especially if you are female and certainly if you have a disability. When daughters reach a certain age, the belief is that they need to start thinking about settling down and a lot of families add unnecessary pressure.
If you're disabled, a lot of families assume that you need a husband or wife to be a carer for you – but that way of thinking is wrong.
A lot of disabled people who choose to marry want to remain independent and take on the everyday responsibilities of raising a family, just like anybody else.
Added to that, if you are disabled it can be much harder to find a partner and to be accepted, and this is amplified if you are part of the Asian community.
A male friend of mine who is visually impaired married to a non-disabled person – but it wasn't straightforward. The girl's family initially turned him down because of his condition. They wanted to see proof that he can work, cook, clean and provide for his fiancé before agreeing to the proposal.
If a disabled person chooses to marry someone with a disability, that's also seen as an issue – they question how two disabled people would be able to care for each other.
My argument to families is that disability can happen to anyone at any time. If an individual marries a non-disabled person, he or she could end up disabled later in life, so what happens then?
Disability training in the Asian community
My good friend Kamran and I had planned to put on our first training event for disabled people and their families in the Asian community last year, but unfortunately due to Coronavirus, we had to put it on hold.
The aim is to train, educate and have the conversation in the Asian community. We want parents/families of disabled adults and children to explore the barriers faced due to unnecessary restrictions that prevent the individual from fulfilling their dreams and aspirations.
Through this training, we want to show that as disabled people we are capable of reaching our full potential, despite the daily barriers we face.
There is still a stigma in the Asian community that disability is seen as a negative instead of a positive.
We want to challenge some of these perceptions by providing people with the training and knowledge needed to see disabled people's abilities.
Please do keep an eye out on my social media channels for updates on our plans for putting this event together. In the meantime, we would like to get conversations going on social media.
Please follow @asiandisabled on Twitter and follow our hashtag #myabilityandbeyond, or you can email me Zubee@accessmyevents.co.uk to be part of future discussions.
Ramadan Fundraising Challenge
Beyond our event, I want to use Ramadan as another opportunity to raise awareness, start conversations and highlight the need for unity across all our communities.
Ramadan is the holy month where Muslims around the world fast for 30 days. This year it started on 13th April. During this time, Muslims will not eat or drink from sunrise until sunset. We will also abstain from sexual activity or using any form of bad language.
It is a time of spiritual reflection, self-improvement, heightened devotion of worship, reading the holy book, (Quran), increased acts of giving to charity and doing good deeds.
Before sunrise, we would have breakfast, (known as Seri) and another meal, (know as Iftari) after sunset. At the end of the fast, when the sun has gone down, families and friends usually get together for an Iftari to break their fast.
I'm challenging non–Muslims to join me in fasting for one day or more to help raise money for my chosen disability charity, Deaf Unity. Although the main focus is fasting, I am also encouraging people to learn five new BSL signs by the end of their day. Below is a short video in British Sign Language (BSL) about my challenge and how you can get involved.
Please follow my dedicated hashtag #DeafUnityRamadanChallenge and let me know if you'd like to take part by emailing zubee@accessmyevents.co.uk with the words "challenge accepted."
If you feel up to it, I would also love for participants to share their experiences in a short video or by writing a short piece that I can share on my social media channels and across Deaf Unity's social media channels as well.
If you would simply like to donate, please do so on my Virgin Money Giving page. Any amount received will be greatly appreciated!
By Zubee Kibria
More on Disability Horizons…