Disabled actor RJ Mitte, best known for playing Walter White Jr in the award-winning TV drama Breaking Bad, is set to star in a new hit film called Triumph about a high school student with cerebral palsy who wants to prove he can make it as a wrestler.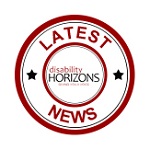 The film is inspired by the real-life experiences of its creator Michael D. Coffey, who has moderate cerebral palsy. He spent many years going to extreme lengths, crushing obstacles and inspiring others along his journey to prove his abilities.
The movie is set in the mid-80s and has some totally awesome '80s hit songs that emotionally relate to the scenes.
As well as RJ Mitte starring in this inspirational drama, he is joined by Academy Award nominee Terrence Howard (Hustle and Flow, Crash) and Colton Haynes (American Horror Story, Arrow).
RJ Mitte starring as Mike in the film Triumph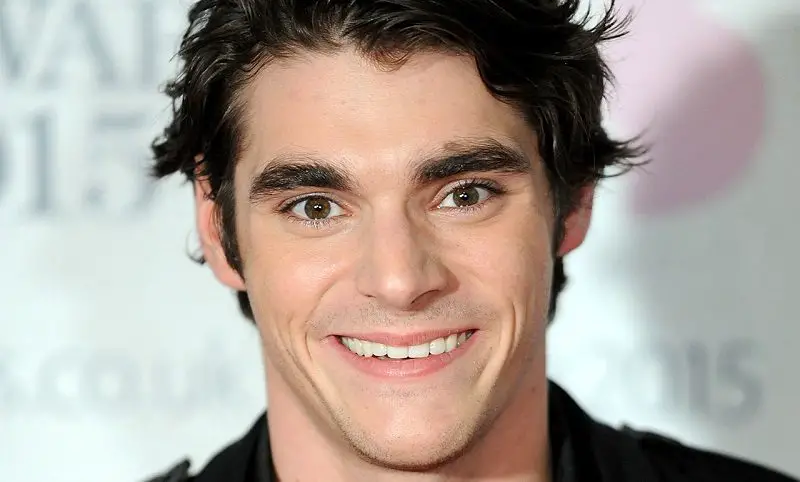 RJ Mitte having cerebral palsy meant he was the perfect choice to play the lead character of Mike in Triumph.
Like with his role as Walter White Jr in Breaking Bad, RJ is playing a disabled character based on a real person, but also able to bring his own experiences of living with cerebral palsy to the screen.
Check out our interview with RJ Mitte on Disability Horizons.
Mike is a bright and determined teen who has mild cerebral palsy strives to be a wrestler on his high school's team and goes to humorous lengths to win over the heart of a classmate, the girl of his dreams.
Speaking to Hollywood First Look, RJ shares what it was like portraying the role of Michael Coffin:
"Luckily with Triumph, I was able to meet the real person. Michael Coffey, who wrote the movie, is a great example for me to be able to recreate him as an entity and so when you have an actual living person to be able to go off of, I find it's a lot easier to try to recreate that type of structure because you have a foundation of 'okay this is how that person is, so this is where I can go in my character'.
So, instead of just creating this character out of nothing, I actually have a real person to go off of and try to recreate. So, for me, I find it very much easier to have that than not."
RJ also mentions how he hopes this film can change misconceptions about cerebral palsy.
He said: "When it comes to misconceptions around cerebral palsy is that a lot of people think just because you have a disability makes you fragile, it makes you weak and that's not exactly accurate.
There are some disabilities that do weaken the bones and that do make you a tad bit fragile but really when it comes down to most people, they just want to be people, they just want to live their lives, they just want to grow and wrestle or just play sports or whatever that may be – that's a key factor in any person."
The creation of the film Triumph
The screenplay for Triumph was written by Michael D. Coffey and is based on his own teenage years living with cerebral palsy and trying to get onto the high school wrestling team.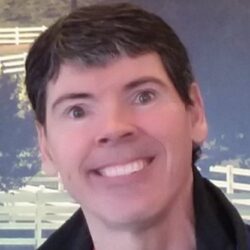 In April 2021, ahead of the film release in America, he published an article in The Mighty, where he shares how the film idea came about and describes what he hopes Triumph will teach the world about disability.
He wrote: "I am the writer and a producer of Triumph. My story was inspired by some memories of my youth and high school days growing up with the physical challenges of moderate cerebral palsy.
Many of the scenes were inspired by real experiences with my dad, friends, classmates, a coach and my senior English teacher, who I also wrote into my script using her real last name.
So, my story is a collection of some of my memories and experiences, both of which I used in varied semi-fictional ways to create a movie that is hopefully highly inspirational, entertaining and enlightening."
In terms of what things Michael would like audiences to learn about disability, he said:
"I wrote Triumph to not only entertain people, but also to help promote awareness and understanding of cerebral palsy.
Some people tend to think they know what they first see, and that automatic pre-judgment can lead to damaging actions such as bullying, discrimination and exclusion of people with cerebral palsy and other disabilities.  Knowledge replaces ignorance."
How to watch Triumph in the UK
Triumph was released to American audiences in US cinemas on 30th April 2021.
The film is said to be released on digital platforms in the UK on 28th June 2021. Stated by hitc.com, "According to IMDb, it will reportedly be available on digital stores such as Google Play and Amazon Prime Video (not part of the standard subscription)".
Check out the Triumph UK trailer here:
By Emma Purcell 
More on Disability Horizons…