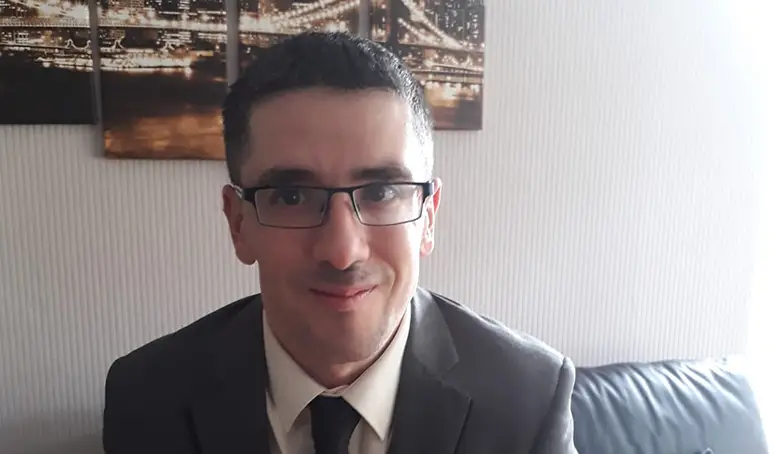 Work & Education
Using my experiences living with cerebral palsy to start a buddying support service
Entrepreneur and disability advocate David Bourroughs shares his experiences of living through the Covid-19 pandemic and how it inspired him to start his own social enterprise, Buddies for All, a community support group.
I'm David, a self-confessed football lover, Tottenham Hotspur fan and obsessed sports watcher. I love going to concerts (who remembers those?) and I like to travel.
I prefer these characteristics to define me rather than being known as a 37-year-old wheelchair user, with cerebral palsy, a speech impairment, and a hearing aid user.
In 2020, I graduated with a first-class BA (Hons) degree in advertising and digital marketing communications from the University of Greenwich.
Prior to this, my professional career spanned more than a decade. It including working for the disability charity Scope as well as different local authorities and an organisation that provided peer support planning services for disabled and elderly people.
However, my ambition after graduating was to apply for opportunities within the sports marketing industry. Little did I know that the next 18 months would probably change that ambition forever…
The effect Covid-19 had on my mental health and aspirations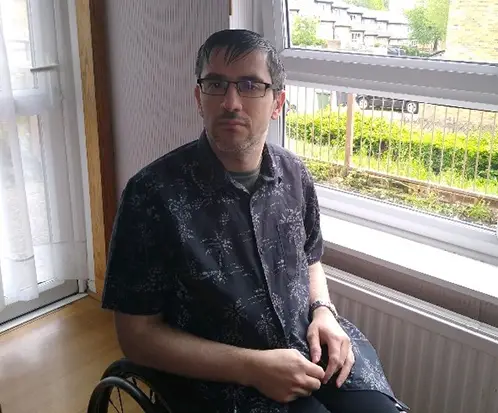 As a result of the Covid-19 pandemic, the numerous lockdowns, and the fact that I live alone without any close family nearby, I experienced severe challenges with my mental health.
This, coupled with my other impairments, left me struggling to cope at times, and spending weeks on end inside during last summer was tough.
Consequently, I knew that gaining employment again was going to be difficult in a competitive graduate market made harder by a pandemic.
In September last year, I started a master's degree. However, due to having to study remotely with limited face-to-face teaching and interaction with my peers, I made the decision to leave the course at Christmas.
This decision materialised after discussing mentoring opportunities with a lecturer who said, "David, I've been thinking – you should get in touch with Scope to find out if they have any mentors… At the end of the day, you have to use what you've got."
This comment, coupled with other microaggressions and prejudiced ones, made me think that a career in a high-flying leadership role was not for me.
I finally realised that it was time to use all my personal and professional experiences to support others in our community.
Founding Buddies For All
This is where the concept of Buddies for All was born. Buddies for All is a buddying service for disabled people and aims to support the community to overcome any challenges they might be experiencing on a daily basis.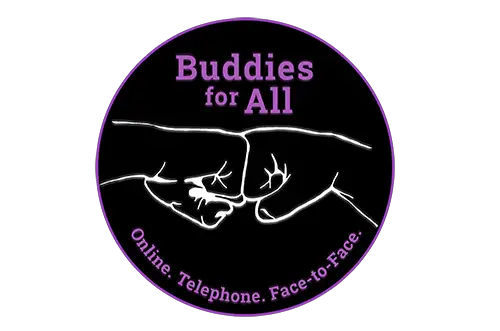 Whilst other similar organisations and services exist, albeit limited, in my experience they are traditionally set up as charities with a focus on supporting those with learning disabilities or people who are elderly.
They also tend to have an overreliance on charitable funding, which is often time-limited. Additionally, while other forms of disability are not necessarily excluded from these services, they may not be actively promoted.
This, in my opinion, adds to the problem of social isolation and exclusion faced by those with physical and sensory impairments.
Furthermore, in my personal experience, these organisations and services are often run by non-disabled people and some have no direct experience of disability issues.
As someone who does not meet the social care criteria, I understand the challenges experienced by individuals who find it hard to access the right support and advice when they need it the most.
This is where Buddies for All can support the disabled community by offering tailored and bespoke services with a disabled person at its core.
---
Help Buddies For All develop by completing this quick survey – you could win a £30 gift voucher too. The survey closes and the competition ends on 12th July 2021.
---
How Buddies For All can support disabled people
The aim of Buddies for All is to offer buddying services for disabled people who do not have any near them or if these are insufficient to meet their needs. We hope to offer support:
Online through teleconferencing software, such as Zoom or Microsoft teams, as well as our own social media channels Facebook, Instagram and Twitter.
Over the phone – this will include emotional and wellbeing support and will be available via text relay support for deaf and hard-of-hearing users.
Face-to-face with our community. This could include going to the park, attending concerts or other social activities, or helping with household activities, from changing a lightbulb to fixing a wheelchair. Anyone using the service will be matched up with a volunteer buddy who has similar interests and can support you in any of the three specified areas.
The buddying service will be initially piloted in South East London, with expansion plans across different areas across the UK as the service grows. However, the online services will be available nationwide.
To make these plans a reality, I need you, the community, to help. Please could you spare a few minutes to complete our survey so that Buddies for All can find out what you need and want from this type of service?
As a disabled person, I know what my needs are from a buddying service, but I am keen to find out if you agree.
Without your support, comments, and feedback – the good, the bad and the ugly – the service will be unable to grow and develop.
Please fill in this survey today to make Buddies for All a reality – you could win a £30 gift voucher too if you complete it by 12th July 2021.
By David Bourroughs
More on Disability Horizons…