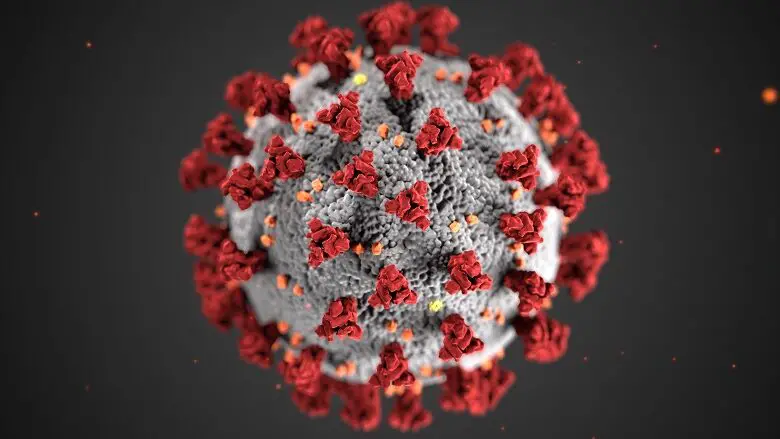 Sally Callow, who campaigns to raise awareness of ME/CFS through ME Foggy Dog, has been suffering from the effects of long Covid alongside ME/CFS since contracting the virus back in March last year. Here, she explains her symptoms, what problems she still experiences and how they are similar to ME.
I have myalgic encephalomyelitis, otherwise known as chronic fatigue syndrome or ME/CFS, and long Covid. I am also a social entrepreneur who uses advocacy and education to bring about social change for people with ME/CFS around the globe.
As soon as news emerged that a virus was spreading globally, as an ME/CFS advocate, I knew that this virus had the potential to trigger chronic illness in some people.
Anecdotal evidence from people with ME/CFS shows that many cases are due to viral onset – this could be any virus, including Covid.
I took to my advocacy social media platforms and started to raise awareness of this potential problem. It was an important issue that wasn't being addressed by the media or Governments.
All focus was on death and recovery, nothing was being said about the very large grey area that is a chronic illness.
In March 2020, I anticipated that potentially 10% of all Covid-19 cases could lead to chronic illness, and many of those would be similar, if not the same as ME/CFS. Recent ONS data shows that one-third of people who had Covid-19 reported symptoms lasting over 12 weeks. These are known as 'long Covid' patients, and there are different types of this.
I started to tell as many people as I could that 'rest is best' after a virus and to not push to get back to normal. The messaging from NHS England and Public Health England was that most people would get 'mild' Covid-19 symptoms and would recover within 14 days.
I knew that there was another possibility that was not being flagged up by national health bodies.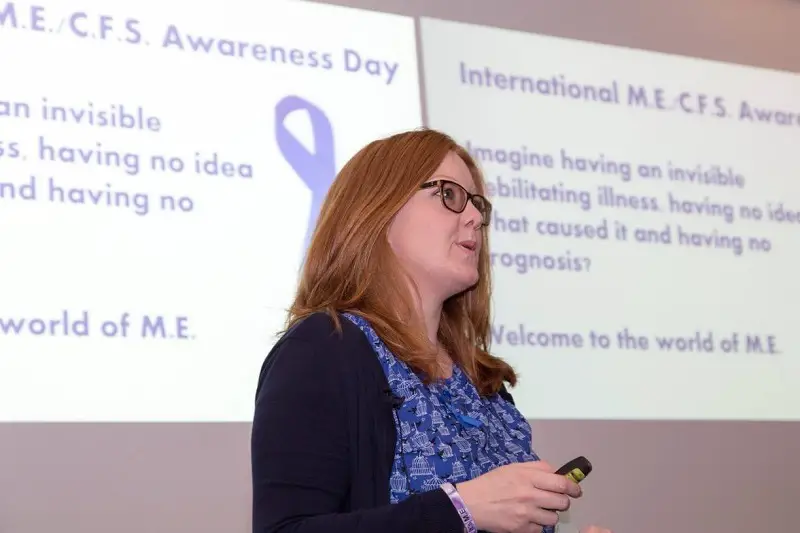 Experiencing Covid-19 as someone with ME/CFS
My own Covid-19 symptoms started on 23rd March 2020, the first day of UK lockdown. Initially, it was hard to tell whether I was experiencing a bad ME 'flare' up or whether it was the virus.
I remember feeling very unwell and weak. It hit at around 6pm and I knew instinctively that I should head straight for bed. Initially, I did not have a cough or a fever.
I don't believe this was uncommon as I know many people who did not experience the 'classic signs of Covid-19' as promoted by the NHS and Public Health England. In fact, Disability Horizons writer and editor Lucy had Covid-19 at the start of 2020 and didn't have 'typical' symptoms.
Viral symptoms ebbed and flowed for a few days before the more serious symptoms of breathlessness, and lung and chest pain hit. I was 'in quarantine' for a month after that night.
My acute symptoms persisted, but no one knew whether I was still contagious. I live with my 70-year-old parents and did not want to risk passing Covid19 on to them.
I had no contact with my GP until 17th April 2020, more than three weeks after contracting Covid-19. During those first few weeks, the Government messaging was to phone 111.
But it proved to be of little use – operators said to me, "You can't be breathless, you are talking to me" and "phone back when your lips turn blue."
Because Covid-19 was 'new', and because it was not known how M.E/C.F.S patients would be affected, I wanted I tell my personal Covid journey. I wrote a ME Foggy Dog blog post and posted on Facebook.
Over time, it is easy to forget symptoms experienced or my experience of healthcare during this time, so it is a great 'diary' for me to have as my Covid19 experience continues for months on end.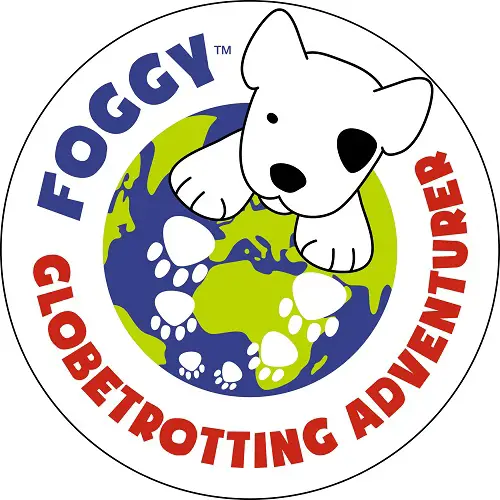 Living with the effects of long Covid alongside ME/CFS
In May 2021, 14 months after my acute infection, I finally got a diagnosis of post-acute sequelae of Covid-19, also known as PASC or long Covid, by a respiratory consultant. It took a lot of tests and back and forth to get this confirmation.
In September 2020  – more than six months after first becoming ill with Covid-19 – I made an emergency trip to my local A&E with chest pains. All tests were 'clear'.
Since then, I have had a lung CT scan, X-rays, and 'peak and flow' tests with the respiratory department. I have also had a heart echocardiogram, but again the test came back 'all clear'.
Despite the diagnosis and tests, issues remain, some without clarity over why they have manifested or whether they will abate.
I still have ongoing chest pain issues and breathing difficulties. My long Covid clinic believes my breathing issues are caused by my autonomic nervous system, where my body has forgotten how to breathe automatically.
There is no treatment for this problem, my long Covid physio is hopeful that my body will 'remember' sometime in the near future.
The cause of my chest problems is still unknown too, and no further testing is available. I am currently being investigated for Diabetes Insipidus (triggered by Covid-19) as I have lingering excessive thirst and throat/vocal cord/breathing issues.
---
Read our post from Danni, who has ME, with her tips on how to live comfortably from bed with ME.
---
Similarities between long Covid and MS/CFS
There are at least four different subsets of long Covid, and only one of those subsets is ME/CFS-like.
Between the two, there are many overlaps. Both have symptoms that fluctuate and change over time, and can affect any system of the body.
Anecdotally it is known that a large number of long Covid patients in this subset are receiving a diagnosis of post-Covid ME/CFS when their symptoms have persisted for well over six months.
These patients have the key characteristic of ME/CFS, including post-exertional malaise (PEM), where symptoms are exasperated by exercises.
This characteristic is why exercise or increased activity should not be recommended as a 'treatment' or 'cure' and why 'rest is best' is the key mantra.
The National Institute of Care and Excellence in the UK states this, but anecdotally I am hearing from long Covid patients with PEM being advised to 'just go for a walk' or 'steadily increase your activity'.
This advice is potentially very harmful, and I am currently busy highlighting this issue with MPs, local Government, and policymakers within the NHS and other health bodies.
There are more than 60 symptoms that come under the umbrella of ME/CFS. Each individual patient has around 25 of these symptoms.
Over time, patients gain and lose some of their range symptoms, so it never remains constant. I now believe that Covid-19 has both given me additional ME/CFS symptoms and a new chronic illness.
With the new illness, every five weeks, my Covid-19 symptoms surge well above my daily 'normal' and it feels as if I have acute Covid-19 all over again.
In fact, it feels so 'acute', that I have been asked multiple times by the Zoe Covid study app and a few Drs to take a Covid test to make sure I have not been reinfected. Not once has a test come back positive, even my antibody test came back negative five months after my acute infection.
Advice for those with long Covid
My advice for others in a similar situation? Rest.
Rest will give you the best chance of recovery and will also help to reduce the severity of your ongoing symptoms if you go on to be chronically sick.
Do not increase your activity or exercise while you are still recovering.
This is particularly relevant if you find you are 'crashing' after doing even minimal exertion. It is likely that you have PEM and risk causing further harm to yourself.
If you need any more information on long Covid clinics, you can visit the NHS website. Any patients, or parents of patients, having difficulty in obtaining a GP referral to these specialist clinics may find that a GP referral is not needed in some cases.
Make use of the many support options online for long Covid as you can, including www.longcovid.org and the Long Covid Kids Facebook group.

Also, make use of the various ME organisations and charities online and around the country. Obviously, I am happy to support and advise via MEFoggyDog.org, and the ME Association and Action for ME have been supporting and advising long Covid patients for well over a year.
By Sally Callow
More on Disability Horizons…