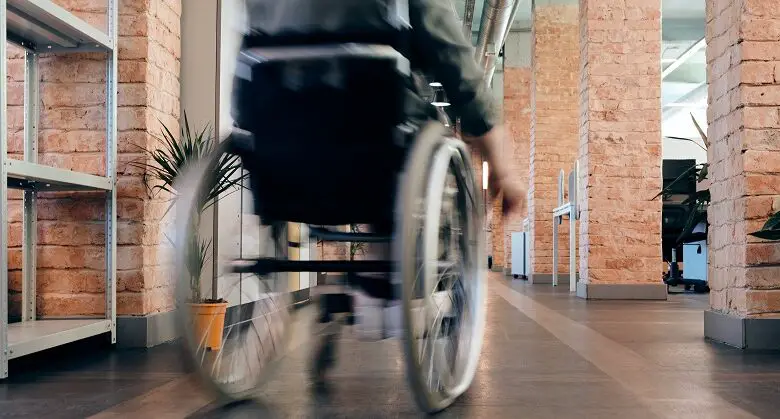 Work & Education
4 tips for identifying disability-friendly and disability-confident employers
Applying for jobs is a laborious task that takes time and effort. Layer this with concerns around whether an employer will even consider you because of a disability, and it is made all the more tricky.
That is why we have asked Jane Hatton from Evenbreak, which turned 10 this year, to explain how to find a disability-confident employer to make job hunting that little bit easier.
If you're looking for a job, check out our jobs board, in partnership with Evenbreak
What is a disability-confident employer?
Nearly every employer claims to be an 'equal opportunities employer', but as disabled people, we know that most aren't – particularly when it comes to disability.
Research carried out by UCL for us a couple of years ago showed that the biggest barrier disabled people face when looking for work is not knowing which employers will take them seriously.
So, how can you identify those employers who are enlightened enough to understand that employing disabled people is about talent, not pity, and who are receptive to applications from disabled candidates?
Well, you can never know for sure, and there will be variations even within the same employer, but there are some clues that you can look for.
1. Word of mouth
Word-of-mouth recommendations are powerful. Do you know someone who works for the employer who can give you an honest opinion on their inclusion practices?
If not, have a look on Glassdoor for company reviews. You can also look on the employer's website to see if there are any disabled employees telling their story.
2. Disability-related media
Genuinely inclusive employers will pro-actively market their vacancies to diverse candidates. Those who are serious about attracting disabled candidates will use specialist job boards, publications or agencies.
Our candidates tell us that if an employer pays to advertise their vacancies on a board that is just for disabled people, they have the confidence to apply.
Employers who advertise on Evenbreak, or in any disability magazine, are clearly keen to employ disabled people.
Take a look at our Evenbreak jobs board to find an employer who is looking to employ talented disabled people.
3. Accreditations
There are a number of accreditations that employers can sign up for. For example, Mindful Employer signatories pledge to be aware of mental health.
Companies can also choose to sign up for a government scheme called Disability Confident. This can be at three levels – committed, employer and leader. The first two levels are self-assessed, but the third level (leader) has to be externally assessed.
These accreditations don't cost the employer anything, and apart from the 'leader' level of the Disability Confident scheme, are not monitored or assessed. They do, however, demonstrate that disability is at least on the employer's agenda, so are worth looking out for.
There are other accreditations that do cost the employer to acquire, and that are assessed externally, and so are more credible. These include Clear Assured and Disability Smart, from the Business Disability Forum.
4. Awards
There are a number of externally-judged awards that employers can enter, some of which are specifically around disability. These include the RIDI Awards (Recruitment Industry Disability Initiative), and categories within the Inclusive Employer Awards, Inclusive Companies Top 50 Employers, the National Diversity Awards and others.
When looking for jobs as a disabled person, finding these pointers can help in identifying employers who are more likely to be open and welcoming to diverse talent.
What companies hire disabled workers?
All of the companies that advertise jobs with us are keen to employ a diverse range of disabled people. So it is worth taking a look at the companies we work with to see what jobs they have available.
We cover a wide range of sectors too, including retail, media, banking, hospitality, travel, technology, recruitment, housing and government.
John Lewis
Tesco
Uniqlo
Unilever
Ecover and Method – People Against Dirty
Matchesfashion
DPD Group
HM Land Registry
HMRC
Citizens Advice
Met Office
Longhurst Housing Group
Onward social housing
Haringey Council
Publicis Groupe
BBC Studios
BBC Group
UKTV
ITV
Financial Times
Channel 4
Viacom CBS international
Leeds Building Society
Nationwide Building Society
FSCS (Finacial Services Compensation Scheme)
EBRD (European Bank for Reconstruction and Development)
Checkout.com – digital financial services
Invesco
OSTC Group
PageGroup recruitment
SHL Talent in Innovation
PwC Talent Networks
Wellcome
Coleg Cambria
Network Rail
Eurostar
HS2
Heathrow
RNIB
Victim Support
Facebook
Airwave Motorola technology solutions
RS Components
Allied Electronics and Automation
LexisNexis technology
Netcompany digital transformations
Inmarsat communications
Mace construction
Permutive data management
Visit the Evenbreak website homepage and click on the logos for each company to find out more about each and see what jobs they currently have available.
By Jane Hatton from Evenbreak
More on Disability Horizons…