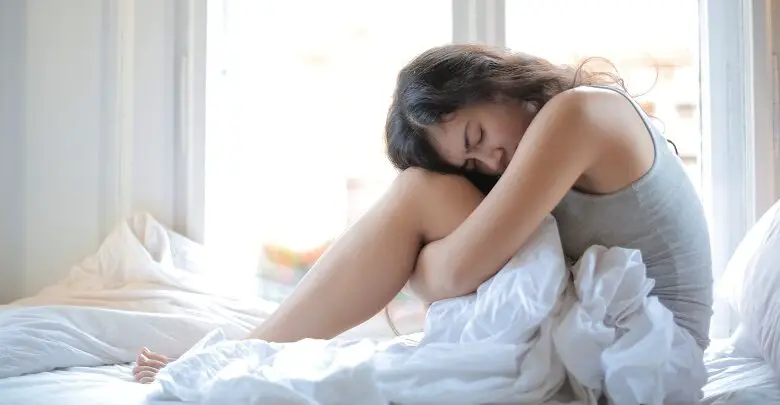 Fatigue is a feeling of constant tiredness or weakness and can be physical, mental or a combination of both. It can occur in many chronic illnesses including myalgic encephalomyelitis/chronic fatigue syndrome (ME/CFS) and multiple sclerosis (MS). In the past year, it has also been seen as one of 200 symptoms relating to long Covid.
Here at Disability Horizons, we have rounded up five useful products to help people with fatigue pace themselves and maintain hydration, hygiene and energy levels in their day-to-day lives.
The Pocket Book of Pacing and Pacing Sticky Notes – from £3
If you have a chronic illness, such as MS or CFS/ME, pacing will help you to minimise flare-ups and make the most of your energy.
To help with this, have a read of The Pocket Book of Pacing written by Hannah Ensor, founder of Stickmen Communications.
It covers the importance of taking breaks, adaptations that can help and ways of communicating your needs to other people. And because the advice is given in a fun and light-hearted way, it will appeal to both children and adults.
As well as the book, use the Pacing Sticky Notes to organise your to-do list into sections so that you can prioritise and pace your activities.
There are three different coloured sections – green for 'easy stuff', orange for 'okay stuff' and red for 'challenging stuff'.
You can read a review on the pacing book and notes by our in-house reviewer and vlogger Zec Richardson. Plus, check out our interview with Stickmen Communications founder Hannah Ensor.
Go to the Disability Horizons Shop to purchase The Pocket Book of Pacing and Pacing Sticky Notes.
Hydrant water bottles – from £5.95
Hydrant has a range of water bottles designed to help you drink with ease. The long drinking tube can be attached with a clip to clothes, duvets, blankets, pillows or anywhere else that'll make it easy for you to access hands-free.
To drink, simply bite on the valve and suck and the water will come through the tube. The valve also prevents spillages so you can angle the tube any which way that suits you.
This product is ideal for people who are bedbound, need regular rest, have frequent stays in hospital, are pregnant, breastfeeding or use a wheelchair and need to take on fluids regularly.
Check out our range of Hydrant water bottles, which also include a sports bottle and maternity bottle.
FreshWipes – from £4.99
Many disabled people find it difficult to shower and some people are unable to. This makes washing and keeping on top of your hygiene difficult, and this can lead to sores and skin problems developing.
FreshWipes antibacterial body wipes are an ideal solution. Unlike general body wipes, FreshWipes are gentle and super-sized, designed for full body washes to help you keep clean.
If you have a chronic condition, such as chronic fatigue syndrome, ME, MS, or mobility issues, FreshWipes can help take the pressure off having a shower, and provide a safe way of managing your personal hygiene.
FreshWipes would also work well for people who need to be bed washed. These anti-bacterial wipes will help to eradicate odour problems and are great for cleaning skin folds.
Keen travellers, disabled or not, would benefit from FreshWipes, as they are a quick and easy way to freshen up during a long car journey or flight.
Maybe you're visiting a venue or a hotel with poor bathroom facilities? In that case, FreshWipes would enable you to feel fresh and clean.
Available in three scents – coconut, grapefruit and unscented (coming soon) – the FreshWipes can be bought as a single pack of 12 or as a bundle of 5 packs, 10 packs or 36 packs.
You can read our writer Lucy's review of FreshWipes having used them for a number of years. 
Visit the Disability Horizons Shop to buy FreshWipes and find out more about its ingredients and uses.
Long-handled wash and beauty aids – from £3.60
Many people who have limited mobility or low energy levels can find washing in the bath or shower, or brushing their hair independently, more difficult.
However, with this range of long-handled wash and beauty aids, you can continue to access every part of your body with ease.
There is a long-handled bath sponge that allows you to wash areas of your body that aren't easy to reach, such as your back. This alleviates having to stretch and twist awkwardly.
The product is an easy-grip angled plastic handle that comes with an integrated hanging loop for storage and drying after use, and has a super soft sponge.
The long-handled foot brush and sponge is an ideal bathing aid to help you clean your feet without bending. It has an easy-grip handle and comes with three interchangeable sponge heads (replacement sponges are also available).
People who have limited shoulder dexterity or joint pain can have difficulty washing their hair. But with this long-handled hair wash brush – which features a non-slip, easy-grip handle – you can wash and massage your head with soap, shampoo and conditioner with independence and without stretching in the bath or shower.
Then, once your hair is washed and dried, you can brush and style your hair with the long-handled hair brush or long-handled comb, which both have a long, easy-grip handle.
View our full range of long-handled wash and beauty aids on the Disability Horizons Shop.
Inflatable shower basin – £14.99
Many people who are bedbound or have limited access to a bath or shower due to poor mobility, chronic pain and/or fatigue would benefit from this inflatable shower basin that allows you to wash your hair in bed.
It inflates with ease thanks to two spilt air chambers. The basin also provides good support for the head and shoulders to ensure a comfortable experience, with no stress or strain.
It also has bulky walls that prevent splashes and leakage, and it simply deflates to allow compact storage.
Buy the Inflatable shower basin on the Disability Horizons Shop.
By Disability Horizons 
More on Disability Horizons…