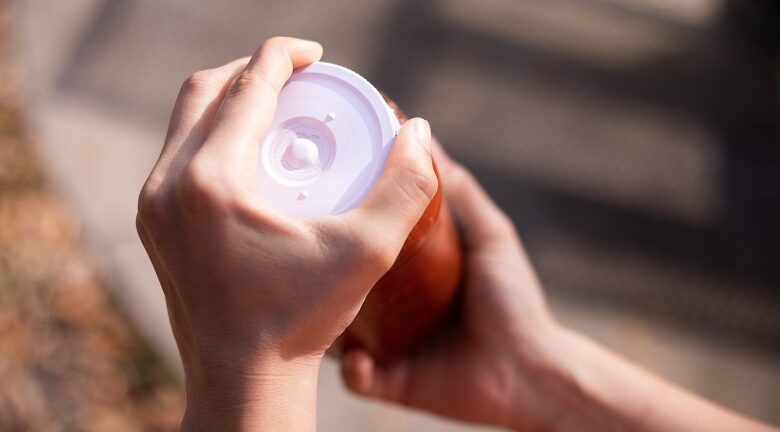 Eating and drinking are basic needs for us all, but if you have a disability, opening food and drink packages can be a chore. To remove this frustration, all packaging should be inclusive, making it accessible for everyone.  
Brandon Bach, President of Consumer Convenience Technologies (CCT), which created the innovative and accessible EEASY Lid, explains why and how manufacturers should be thinking about inclusivity when they design packaging.
I've been working as the president of CCT, the manufacturer of the EEASY Lid – the first major jar lid innovation in more than 75 years – since 2017. I have a Bachelor of Arts degree in communication and a minor in business.
My father, Jim Bach, joined CCT as managing partner when the EEASY Lid was being developed. I followed in his footsteps and joined after recognising the need for more inclusive packaging.
I knew that the EEASY Lid was a product I would want my friends and family to have access to. For me, inclusive packaging is not only a moral obligation to customers, it can boost a company's sales too.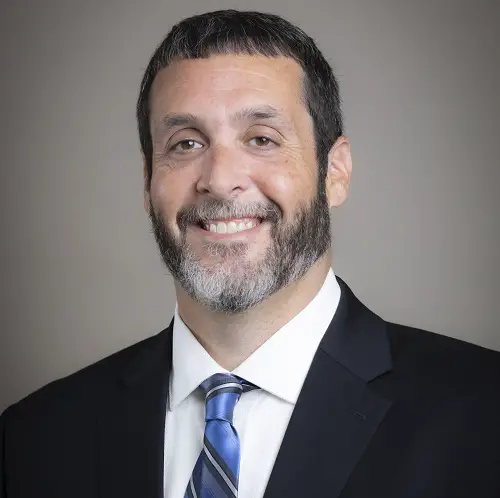 What is inclusive packaging and why is it so important?
There are an estimated 48.9 million people in the US, and an estimated 135 million people in Europe who live with a disability – and that number does not include those who have physical limitations, such as carpel tunnel, arthritis, missing limbs, etc.
Despite there being millions of disabled people across the world, there is a massive inclusivity and accessibility problem within the packaging industry.
Most product packaging is designed with the assumption that all consumers are fully able-bodied – those with disabilities, injuries and illnesses aren't considered.
According to the Inclusive Design Research Center (IDRC), inclusive design can be defined as design that considers the full range of human diversity with respect to ability, language, culture, gender, age and other forms of human difference.
For example, Degree recently announced its inclusive deodorant designed for people with visual impairment and upper limb motor disabilities.
Degree's product packaging is equipped with a hook to make the deodorant stick easier to pull down. It also includes magnetic closures that make it easier to take the cap off and put it back on if you have limited grip and/or vision impairment.
Implementing inclusive design within packaging practices is critical and makes business sense. For example, adding our EEASY Lid to your products can boost sales by more than 300%. 
In a 12-week case study conducted with Pennsylvania-based Boyer's Food Markets, we put the EEASY Lid on Darci's brand pasta sauce. Darci's brand of sauce took the place of a comparable brand on the store shelves.
During the 12 weeks, consumers took to the EEASY Lid instantly. In just one week, sales increased 306%, and by four weeks, sales had jumped by 785%
This clearly shows that thinking and working in this way means that brands can expand their markets to include those 196 million consumers, who may have turned away from them before.
But best of all, those consumers can finally complete simple tasks they might not have been able to do before.
What brands need to realise is that by making packaging accessible to those with disabilities, they are essentially making their products accessible for everyone, regardless of age, gender or physical capability.
Food and beverage industry adoption
Perhaps one of the most important areas when it comes to packaging design is the food and beverage industry.
These are essential items, and the packaging for the majority of them means that disabled consumers are forced to avoid or find a workaround in order to make a meal or nourish themselves.
For those who are disabled, preparing a meal or beverage is not just a pesky task, but can be an everyday challenge.
Unscrewing a cap on a water bottle, poking a straw through the hole of a juice box or prying apart the plastic on an enclosed package of lunch meat are all bothersome tasks for most. But one of the oldest packaging challenges is the stubborn vacuum-sealed jar lid.
It has been more than 75 years since anyone has made a significant change to the jar lid. For decades, people across the world have struggled to open jars of pickles, pasta sauce, jelly and other everyday food items.
They run them under hot water, jam a knife along the edge or go searching through the drawers for a silicone opener. Some will call in reinforcements; many will abandon the effort altogether.
But chances are, most people have stood in their kitchen and thought to themselves, "Why hasn't anyone invented a better way to do this?"
The world's first accessible jar lid
The EEASY lid, created by us in 2019, is the first jar lid innovation since the 1950s. It allows consumers to easily vent the vacuum seal with just the push of a button, and easily unscrew the lid.
A number of years ago, our team was approached by a friend who couldn't open a jar after undergoing surgery for breast cancer.
After undergoing treatment, her strength had unfortunately decreased and those everyday tasks – like opening a jar – became harder and harder. Moved by her story, we worked diligently to create and perfect the EEASY Lid. 
We took eight years to design the EEASY Lid in order to make a product accessible to consumers of all ages, genders and limitations.
Developing the first jar lid innovation in over 75 years was no simple task, but we made it happen. Our team tested more than 40 different configurations of the EEASY Lid, playing around with the material, scoring on the button and sizing.
With this testing, we found that traditional steel would easily corrode, which led to us using aluminum because it is more durable and sustainable.
Our EEASY Lid comes in two different versions for the packaging industry – the CT version and the lug version, depending on what types of products the lid would be placed on.
Our lug version of the EEASY Lid is actually the world's first aluminum lug lid ever made! With this great achievement comes a one-of-a-kind manufacturing line and assembly center – something we take much pride in here at CCT.
After nearly a decade of development, the EEASY Lid hit the market in 2019 with unmatched simplicity and big results.
Tested by Dr. Bruno Xavier, Processing Authority at Cornell Food Venture Center, the EEASY Lid showed a 58% reduction in the amount of torque needed to open a jar compared to traditional jar lids.
We also put the EEASY Lid to the test with consumers in head-to-head testing versus traditional jar lids. The results were overwhelming with 100% of consumers saying the lid was easy to open. Additionally:
87% of consumers preferred opening the EEASY Lid jar compared to the traditional jar (13%)
34% of consumers described the lid as "life-changing"
90% of consumers said the EEASY Lid would be beneficial to them going forward
87% would recommend the EEASY Lid to family and friends.
Results from the consumer study prove the need for not only a jar lid innovation, but an inclusive option for people of all abilities – a principle that the EEASY Lid was founded on.
What's next for the EEASY lid?
While we are an American-based company, we'll be supplying our EEASY Lid across Europe through established partnerships. We are currently working with grocery chains, private-label brands, national brands and co-packers to bring this innovative product to the US and European markets.
As for the packaging industry as a whole, more and more brands are starting to follow CCT's lead in making inclusive design a priority – but there is still a way to go in terms of getting the entire packaging industry up to speed.
We hope to be the cornerstone of inclusive packaging and serve as an example to other packaging and food/beverage companies to prioritise inclusive design for those who need it most in the years to come.
By Brandon Bach, President at CCT
More on Disability Horizons…