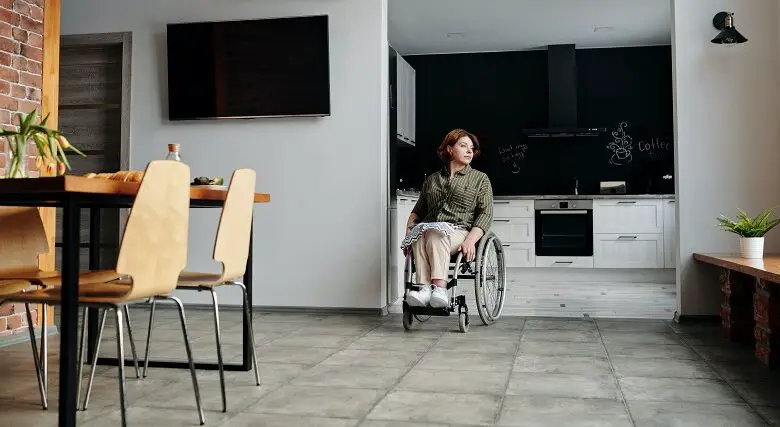 Lifestyle
Accessible housing: download your FREE 2021 guide to finding an accessible home
There are 14.1 million disabled people in the UK, yet only a staggering 9% of homes in England are accessible. Added to that, just 2.4% of new homes being built will be suitable for wheelchair users – outside of London this figure is just 1.5%.
That's why we've partnered with Branch Properties, specialists in accessible housing, to create the Ultimate Guide to Finding an Accessible Home.
DOWNLOAD our 2021 accessible housing guide for FREE by signing up below
Ironically, the accessible housing market is not particularly 'accessible', and can be difficult to navigate without spending a lot of time collecting information and research. Luckily for you, we have done all the hard work for you and compiled over a decade-worth of combined experience to create this guide.
It will give you a comprehensive overview of everything you need to know to help you find the new accessible home – from start to finish.
It will help you to understand the housing market and available accessibility features, adaptations and their costs, and give you practical and straight-forward advice on how to find a property that suits your needs, whether you're buying or renting.
It also includes handy checklists and notes sections where you can write down thoughts on exactly what you need. Sign up below to DOWNLOAD the FREE accessible housing guide.
Housing hunting in 2021
No one can deny that we have been living in unprecedented times, with a global pandemic affecting every aspect of all our lives. For many of us, it has shone a light on how well our home works for us – or how unsuitable it is.
If you're thinking about moving in 2021 to find somewhere that properly suits your needs, whether that is to buy or rent, first read Branch Properties' advice on the housing market in 2021, its predictions for the immediate future and tips for house hunting in this new world.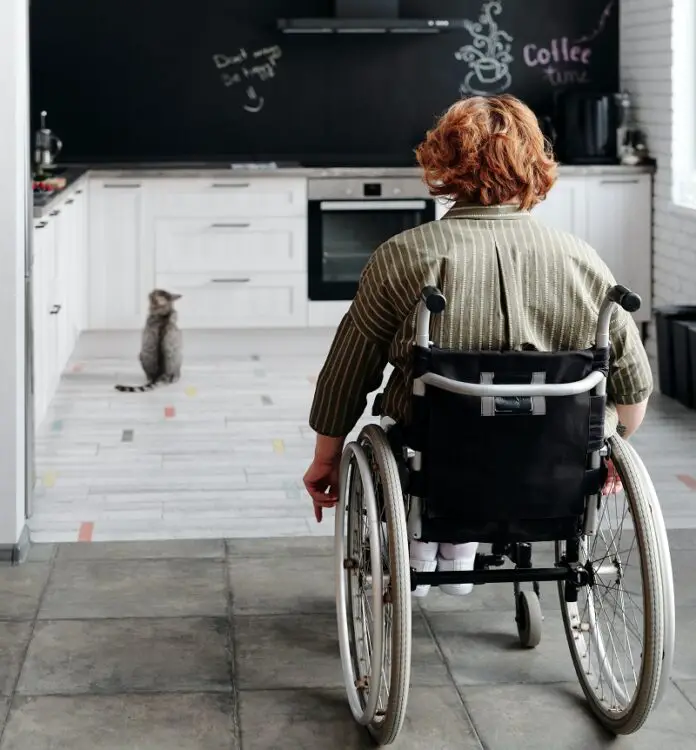 How 2020 has affected house hunting now
Reflecting back over the last year and these challenging times, from isolating and staying at home, to slowly getting back to work and being vaccinated, it has been on a long, hard road. But there seems to be light at the end of the tunnel as the country begins to open up again, slowly, carefully and cautiously.
Last summer, when we wrote about house hunting during the Covid-19 pandemic and what it had done to the housing market, we were in the midst of strange and worrying times.
Through it all, at Branch Properties, we continued with our work campaigning for more accessible housing and advising disabled house hunters, even when our doors were closed.
During this time, it became clear that isolation and shielding had made many more people realise that their home wasn't working for them.
Disabled blogger and travel writer Carrie Anne-Lightley had put this beautifully in an article she wrote for us last year on how lockdown has made her even more grateful for her accessible home.
This prompted a property boom throughout the country, and this has continued into 2021.
The housing market summer 2021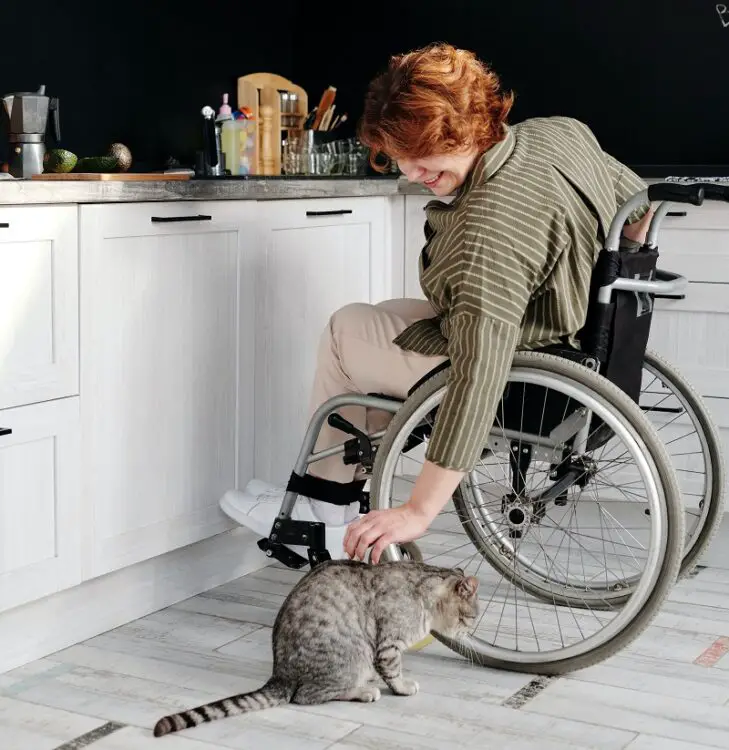 This year, we have seen many properties selling in record times for well over the asking price. When searching for suitable properties for clients through our 'finding service', the quickest sale we saw was on a property that was marketed on Wednesday and by Thursday it had gone under offer.
Rightmove has reported the busiest ever housing market, and confirmed that homes are selling at the fastest pace ever recorded right now, which is pushing up average asking prices. More houses have sold within the space of a week than ever before.
Even the 145,000 new property listings this month has not been enough to meet the high levels of buyer demand that we are seeing.
This has been driven, in part, by the hunt for bigger properties, particularly those out of cities with more outside space. The stamp duty holiday was also a big factor. However, given that the purchase prices have increased, any savings from not having to pay stamp duty were swallowed up.
When searching for properties to rent, we continue to see a similar wave of pent-up activity that hit the house selling market. The activity has been very strong throughout the country, and the numbers make impressive reading.
House market predictions and tips for 2021
With demand at such a high level and the easing of the Covid-19 restriction, we have had to be fast when seeing properties suitable for clients. Now, there is often a 'block viewing' on one day and a limited amount of viewings taking place in that time – and properties are usually going under offer that day!
With the stamp duty holiday having ended on 30th June 2021, some change in the pace is probably inevitable, and we will hopefully see a steadying of prices too.
So now is still an ideal time to start looking for your new home, whether that is to buy or rent an accessible property… and we are here to help.
Branch Properties – Accessible Housing specialists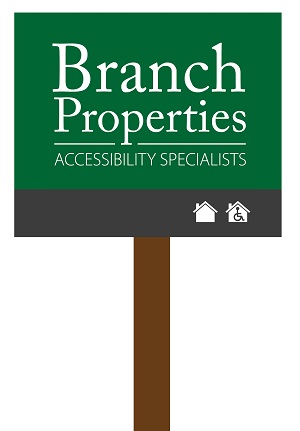 Branch Properties is an agency that specialises in finding and providing wheelchair accessible and adaptable homes.
Sallie, the founder and director, is an experienced property expert and her and her team's knowledge of the accessible homes market makes them the perfect people to help you find your new home.
Sallie's father has multiple sclerosis and it was through the search for an accessible property for him that she realised how much there was a lack of understanding.
Saddened by the difficulties of lack of accessible housing, she set up as a family business born from the experience of trying to find her disabled father a home.
Branch Properties will work with you to find your specific requirements and find an accessible property to rent or to buy.
Branch Properties can find and adapt properties, so for more information on accessible adaptations, please visit the Branch Properties website, or contact them by emailing info@branchproperties.co.uk or calling 020 3475 4022.
FREE accessible housing guide 2021
Our 17-page guide takes you through:
Pin-pointing your requirements – what is essential for you
Types and cost of adaptations – so you can work out what changes are essential and how much you'll need to make them
Finding a home– where to look for an accessible house
Accessible housing ratings – what they are and what they mean for you
The guide also includes handy printable checklists so you can narrow down what exactly you need.
To download the FREE 17-page guide, simply enter your email address below.
If you're not already, you'll also be signed up to our regular newsletter with entertainment, advice and opinion articles covering a whole host of topics, including relationships, wellbeing and fitness, technology, culture, work and much, much more.
Your email address will also be passed to Branch Properties so that one of the team can contact you to help with your property search.
By Disability Horizons and Branch Properties
More on Disability Horizons…