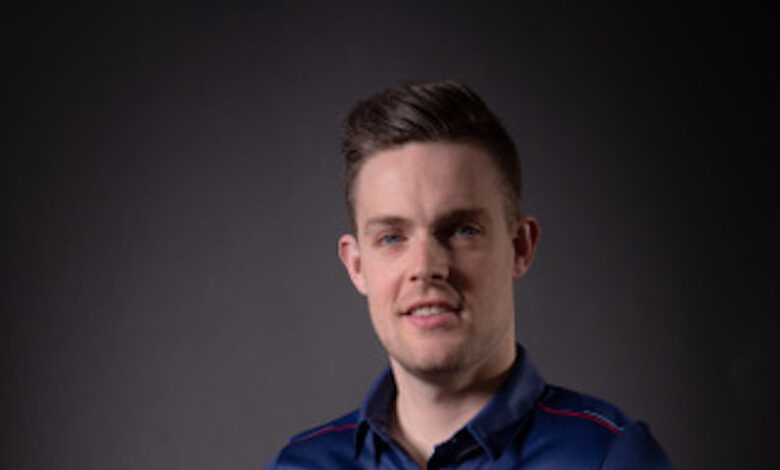 Wellbeing & Fitness
Tokyo 2020 Paralympics: Wheelchair rugby player Chris Ryan in the spotlight
Disability Horizons is doing a series of interviews with Paralympians who are set to compete in the Tokyo 2020 Paralympic Games. In these interviews we will be talking about career success, highlighting individuals achievements and what they are most looking forward to at the games.
Chris Ryan is a wheelchair rugby player who has played in three European Championships and the Rio 2016 Paralympics. He is now set to captain Team GB at the Tokyo 2020 Paralympic Games this summer.
Our writer, Emma Purcell, got the chance to interview Chris Ryan about his disability, his career in wheelchair rugby and his preparations for Tokyo 2020.
30-year-old Chris Ryan has always been a keen sportsman – Initially a keen footballer, he found a passion for golf and enrolled at the Sports Academy for Golf in Colchester and was studying for a B-Tech in Sports Evaluation and Performance, when the car he was a passenger in crashed in November 2008.
Like many of the wheelchair rugby GB squad members, Chris undertook his rehab at the spinal unit at Stoke Mandeville where he was introduced to wheelchair rugby by the unit's sports therapist.
Wheelchair Rugby was introduced to the Paralympic programme as a test event at Atlanta 1996 and the ParalympicsGB team has competed at every Games since, finishing fifth at Rio 2016.
In 2010 Chris joined the London club and became inspired by the players with the same function as him, who had far greater independence and ability.
Chris worked hard to improve his strength and speed and was put on the reserve list for London 2012. Chris was selected to the full squad in 2013, named vice captain in March 2014 and appointed national captain in July 2015.
Chris made his Paralympic debut at the 2016 Rio Paralympic Games where along with his Vice-captain Gavin Walker, he remained Captain.
At the 2019 European Championships Chris led the team to their third consecutive European title, following previous wins in 2015 and 2017.
Chris will co-captain the twelve-player squad alongside Gavin Walker at the rescheduled Tokyo 2020 Paralympic Games.
Read on to find out more about Chris Ryan in his own words.
Chris Ryan living with his disability
Do you remember much from your car accident and did it take you time to adjust being a wheelchair user?
I don't remember a whole lot about the accident really. I remember flashbacks of the driver losing control on a wet night on country roads and then the next thing I woke up in a car that was on its side down a drainage ditch.
Fortunately, from there we were able to get an ambulance on the scene to get me to hospital. I wouldn't say it took too long getting used to being in a wheelchair. I had a lot of support around me during my rehab and the spinal unit were great in terms of getting me used to what life would be like.
How does your disability affect you on a daily basis and what challenges have you faced?
Having a C7 spinal-cord injury does affect me on a daily basis but mainly in terms of just how long things take. Having a loss of function in my hands makes simple jobs that bit tougher.
But on the mental side of things, I think I had dealt with it pretty much by the time I left hospital.
Chris Ryan becoming a wheelchair rugby player
You tried out wheelchair rugby during your rehabilitation at Stoke Mandeville but didn't join a team until a couple of years later. What finally encouraged you to join a wheelchair rugby club and what do you love about the sport?
Yes, during my rehabilitation I got introduced to wheelchair rugby. I love the intensity and speed of the sport. I was in hospital for a year in total, but I did join the club that I had gone to watch once I left hospital.
For me, I had no reservations about throwing myself fully into the sport and giving it everything I had.
You were a Team GB reserve player for London 2012. Did you get to play any matches and if so, how were they? If not, were you slightly disappointed you didn't get to play?
Yes, I was a reserve player for London 2012 but that's just a list so if people are injured or any unforeseen circumstance occurs, I would have taken their place, but it was too early for me and I wasn't ready.
What would you say has been your highlight in your sporting career so far?
It would have to be leading the team out in our first game in Rio. Captaining Great Britain at the pinnacle of our sport will be hard to top for me. Winning three European Championships is a close second though.
Wheelchair rugby is also known as "murderball". Is it as murderous and brutal as it looks?
So, the sport initially got that name from all the hits and the aggression that takes place. Even with all these big crashes it's a fairly safe sport, yes of course you can still get injuries but most sports are with their dangers.
The aggression can play a massive part in winning or losing. If you are the more intense energetic and intimidating team, you do have a good chance.
Chris Ryan preparing for Tokyo 2020
How have you been preparing for Tokyo 2020 and do you still have concerns relating to the pandemic?
It's been a strange preparation for the games as the only people we've seen have been our GB team mates. We've been training in small regional groups of two to four people and have been staying fit that way. Then we get together for GB Camps about every three weeks.
I think the main concern is just getting everyone on the plane and into the village healthy. I've actually just recovered from Covid myself. It definitely wasn't the most ideal time to get it but I'm just doing what I can to be ready and healthy.
Do you know when you'll be travelling to Tokyo and what Covid-19 measures will be in place?
We will be travelling to Tokyo on the 18th of August and there are many protocols that we have to follow in order to keep the Paralympic village a safe place to be.
So, we will have to do a number of tests before we fly and daily tests when we are out there.
What are you looking forward to the most at the Tokyo 2020 Paralympic Games, as well as aiming to secure the gold medal?
I'm mainly looking forward to playing a world level eight team tournament. A few of the countries have been able to play small events but going from this to the Paralympics will be fun.
Chris Ryan's training regime, rituals and attributes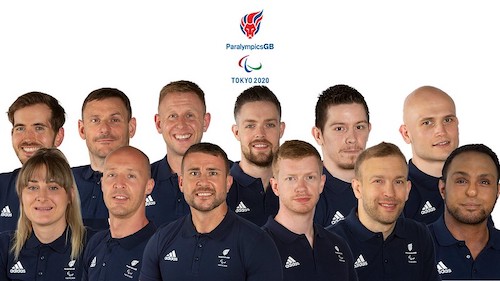 What does your daily exercise/training regime involve?
My training regime differs depending on the day. I'll have days where I just do a chair session, which will consist of lots of fitness, chair skills and ball skills.
Then there will be days where I'm in the gym doing resistance work that would hopefully translate to performance in the chair. There are also days where we do both.
Do you and/or your team(s) have a ritual that you do before matches?\
Generally, everyone will get prepared and ready in their own way. From there we have very specific warmup routines and preparation.
After that just before we play, the coach will get us circled up will give us our final words before we play then we will have a group shout. Then it's game time.
In your opinion, what attributes does a successful wheelchair rugby player need to have? 
The first thing you need and probably the most important is dedication and drive to consistently practice and try to improve. Secondly you need to have skill and ability.
Thirdly, and I think this is probably an undervalued attribute in being a top sportsman, is being coachable. You have to be able to take advice and criticism affectively and then be able to put it into practice.
What advice would you give to other disabled people pursuing a career in wheelchair rugby?
I would massively encourage you to give it a go. It's helped me so much just in general life as a wheelchair user but more importantly how fun it is to play.
Follow Chris Ryan on Twitter.
Be sure to tune in to watch Chris Ryan and the rest of the Team GB wheelchair rugby squad at the Tokyo 2020 Paralympic Games from 24th August to 5th September 2021 on Channel 4.
Interview by Emma Purcell 
More on Disability Horizons…