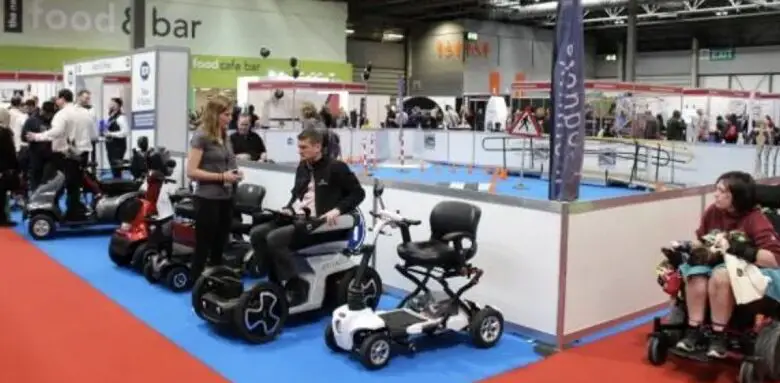 Lifestyle
Here's why you should join us at Naidex 2021
With the transition to 'normality' fully underway and measures in place to ensure a safe return to face-to-face interaction, what better way to celebrate than attending Naidex 2021, Europe's most established event for supporting independent living.
Plus, Disability Horizons will be there at stand H101, opposite the Live Spots Arena, showcasing a range of the innovative products that we sell on our shop, as well as a NEW launch and discount.
---
Find out about Naidex 2022, the new focus on lifestyle and our NEW Disability Horizons Martketplace where you'll find innovative and affordable products to take home on the day.
---
At Naidex, we showcase wide-ranging solutions for a diverse range of fields including mobility, sight and hearing impairments, accessibility and assistive tech. Explore the future of accessibility and discover the latest technologies and innovations ultimately designed to empower and enhance your independence.
Returning to the NEC Birmingham on the 15th and 16th September, Naidex features more than 200 world-class suppliers, 100 inspirational seminars and panels, and a host of interactive features to explore, ensuring that you have both an informative and enjoyable time.
---
What can I expect to see at Naidex 2021?
Seminars
One of the most prominent features at Naidex is our comprehensive seminar programme. Having curated an exciting line up over the past 18 months, this is set to be the most diverse agenda yet, with inspirational speakers hosting sessions on the topics that matter most.
Check out our main Keynote Theatre, providing a platform for renowned disability campaigners, entrepreneurs and Paralympians…
One of the most anticipated sessions this year is from Paralympic Gold Medallist Naomi Riches MBE, where she'll be sharing her inspiring journey from the playground to the podium and her experiences of breaking down barriers.
Disability rights activists Shani Dhanda and Julie Jaye Charles will be hosting panel sessions on Race and Disability and Building Back Fairer.
At The Accessibility Summit, experts and pioneering suppliers explore the future of the digital and physical accessibility environment. Join them as they delve into the latest accessibility technology and assistive tech designed to enhance independence.
Attendees should also expect sessions from industry leaders, such as Foundations, DESIGNATE and West Square Associates, on a diverse range of accessibility topics, from interior design and home improvement to web accessibility and more.
Discover the full Naidex agenda to find out what will be on at all eight distinct theatres. including the Keynote, Accessibility Summit, Mobily, Lifestyle Education and Employment and more.
 

View this post on Instagram

 
Interactive features
Naidex 2021 marks the welcome return of many interactive and engaging features. One of the most prominent is the Live Sports Arena, focusing on inclusion and interactivit, it enables visitors to discover future passions and even unlock hidden talents.
Working with some of the largest adaptive sports associations, it has the most diverse activity program yet. It includes interactive workshops, expert demonstrations and sessions delivered by the Music Man Project, Adaptive Martial Arts, and Paralympic Gold Medallist and six-time World Champion Naomi Riches MBE.
Another key feature at Naidex 2021 is the Mobility Test Track. With a wide variety of artificial terrain and obstacles, visitors can test drive the very latest in mobility technology to gain a true insight into performance.
Fun and exciting, the Mobility Test Track allows visitors to experience the future of mobility. Showcasing the innovations revolutionising the sector, these solutions are enhancing the day-to-day lives of 1000s living my physical disabilities.
World-class exhibitors – including Disability Horizons!
The comprehensive list of exhibitors at Naidex a diverse range of fields and caters to an even wider range of wants and needs.
From revolutionary mobility aid manufacturers to accessible travel and adaptive clothing, no matter your challenges, you will find the perfect solution at Naidex.
Disability Horizons will be there showcasing a select range of products it offers on the Disability Horizons Shop – find us at stand H101, opposite the Live Sport Arena.
We'll also be launching the innovative new Glideboard transfer aid, exclusive to the Disability Horizons Shop and vastly different from any other transfer board, and discounting it by 10% ONLY for the week of Naidex (13th to 19th September 2021) – use the code GLIDE10.
Plus, don't miss the chance to meet some of the team and join its ever-growing and supportive community.
Exhibitor demonstrations and special offers
Many of our exhibitors will be using Naidex as a platform to launch products that have been in development for the past 18 months.
You can also experience a range of interactive features as exhibitors showcase plenty of activities and entertainment – check out the list of demonstrations and start planning your visit.
What's more, you can also benefit from unique exhibitor offers and promotions that are exclusive to Naidex visitors. From mobility aids and wheelchair-accessible vehicles, check out what Naidex offers you can enjoy and benefit from.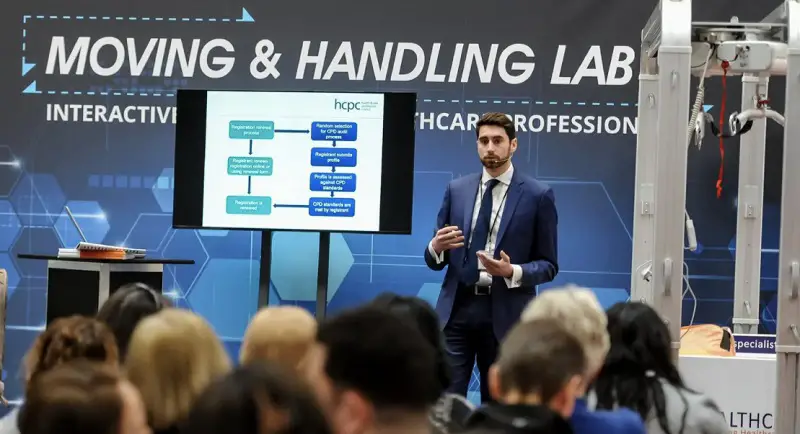 Event safety and accessibility
Safety is our number one priority at Naidex, which is why we are doing all we can to ensure you feel at ease when attending the show. Safety measures include:
Covid-19 status checks at the door
hand sanitisation stands in all high traffic areas
up to 5m wide aisles in the exhibition floor for social distancing
added capacity in our seminar theatres
contact tracing and check-in, and on-site testing
touch-free customer journey
prepay parking, cashless event
increased venue sanitisation and cleaning regimes.
See the full list of safety measures on the Naidex Event Safety page.
Working closely with the NEC, Naidex's 2021accessibility partner AccessAble has created Detailed Access Guides to 28 areas of the venue, including the Atrium, Skywalk, exhibition halls and car parks.
The guides are 100% facts and figures which have been accurately checked by trained surveyors on site. Visit the Event Accessibility page for more information.
Getting to Naidex 2021
There are several ways to travel to the NEC, and accessible places to stay nearby. All information can be found on our Naidex travel and hotels page, outlined to make your journey as easy as possible.
Whether you are travelling by car, train, bus or taxi, the NEC is in the perfect location, with 75% of UK residents being able to reach the venue within three hours. Plus, parking for all Blue Badge holders is FREE, so don't forget to bring your badge with you.
Attend Naidex and discover everything it has to offer. From inspiring seminars to interactive sessions, Naidex truly offers something for everyone.
By Naidex
More on Disability Horizons…