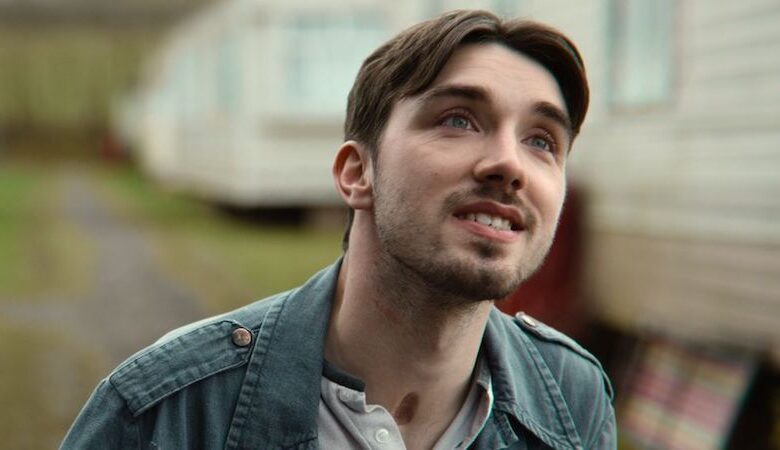 George Robinson is a British actor best known for playing Isaac in the teen comedy-drama Netflix series Sex Education. He joined the show as its first disabled character in series two and appears again in the latest series where he gives a unique and authentic representation of disability on TV.
Who is George Robinson?
George Robinson is a 24-year-old actor from Cambridgeshire. He suffered a spinal cord injury when playing in a school rugby match aged 17 and is now a wheelchair user.
For wheelchair users like George, our range of wheelchair accessories and mobility aids offer both comfort and independence.
George had an interest in acting from a young age but wasn't sure if he wanted to continue pursuing it after his accident. However, he soon realised he wanted to get back out there as a disabled actor because he love the collaborative atmosphere.
While studying philosophy at university, George's agent sent him the role of Isaac in Sex Education. He went for an audition and soon after secured the role.
The character Isaac was initially scripted as an amputee but the writers were happy to change him to a wheelchair user when George got cast.
George Robinson playing Isaac in Sex Education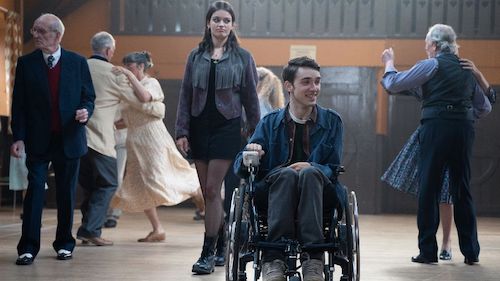 Spoiler alert: There are some references to events in series two and three below.
Isaac is a good-humoured, sarcastic and witty individual who can also be a bit of a troublemaker. He uses his disability to his advantage and plays the 'vulnerability card' to get up to mischief.
Isaac moves into the caravan park with his brother Joe and soon forms a close friendship with neighbour Maeve (Emma Mackey), which soon turns into a crush.
A love triangle then pursues between Maeve, Isaac and Maeve's classmate Otis (Asa Butterfield). This then leads to Isaac shocking viewers at the end of series two by surreptitiously intercepting and deleting a voicemail from Otis on Maeve's phone, in which he professed his love to her.
Series three sees Isaac give more of an intimate look at his character and relationship to his disability, plus his aspirations to be an artist, in which he paints with his mouth.
Aspiring artists with disabilities might find our grip toggle or functional hand product useful.
Isaac and Maeve form a strong emotional bond that eventually moves to the next level – will say no more here!
Disability representation in Sex Education
George Robinson's performance as Isaac in Sex Education is a unique and authentic representation of disability.
Disabled characters are usually seen to be inspirational or someone to be pitted but with Isaac, he is seen as a divisive figure and shows wit and headstrong self-confidence – traits that are rarely, if ever, seen in disabled characters on screen.
Speaking to the BBC, George Robinson said: "The feedback I've got from within the disability community is that it's really refreshing to see someone who is so comfortable within themselves and not questioning their existence".
The show also reflected real-life experiences of disabled people and the writers included George throughout the writing process.
Breaking down taboos around sex and disability
A scene in series two saw Isaac attend a house party only to find a flight of stairs to the house. Rather than heading back home, Isaac got people to carry his wheelchair down the stairs.
"It's the fact that Isaac goes, 'No, I'm going to this party, you're going to carry me down, I don't care'… it's such a lovely thing to see on screen – someone who's unapologetically themselves," says George.
He adds that for people like Isaac "whether people accept that or not is irrelevant to them because they're going to live their life and they're totally valid in doing so.
This kind of on-screen representation is especially powerful because it "breaks down the taboos" surrounding disability.
"Often people don't necessarily know what to say just because they haven't got that experience. But if they see it on screen that changes. More and more these days we learn about society from TV and media," he says.
"I hope that through Isaac, people see how to treat someone with a disability as if they were treating anyone else, regardless of it."
Getting intimate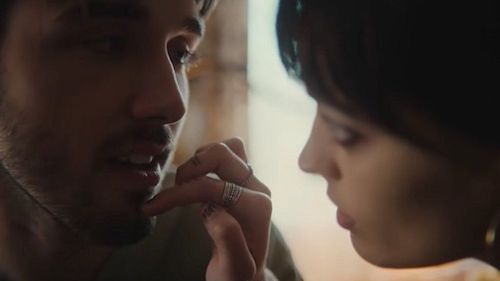 Series three also sees an intimate scene between Isaac and Maeve, which George feels acts as an "important cultural moment", particularly for teen dramas, in normalising disability and sex.
The scene addresses the stigma, but in low-key fashion. George says it works because it "doesn't pander" to its own significance and instead flows naturally in terms of the story and Isaac's relationship with Maeve.
It sees the pair tenderly discuss each other's needs and bust open society's unspoken curiosity. Both George and Emma Mackey, who plays Maeve, spent a long time working with intimacy coordinators and disability charities ahead of filming – aware of the positive impact it could have on perceptions.
"I'm really happy where we got with it," says George. "What makes that scene so beautifully crafted is the way it speaks to how sex isn't always about the physical stuff but the intimate act of opening yourself up to one another. That's really what sex is."
It also points to the wider message George wants to send with his portrayal.
"I just show that disabled people are everything: We're fathers, we're sons, we go through economic problems, we have problems with relationships, we have all of these things. And yes, we are intimate sexual beings just like everyone else."
You can watch series 1 to 3 of Sex Education exclusively on Netflix.
What do you think of George Robinson's portrayal of Isaac in Sex Education? Share your thoughts in the comments box or on Facebook and Twitter @Dhorizons.
By Emma Purcell 
More on Disability Horizons…