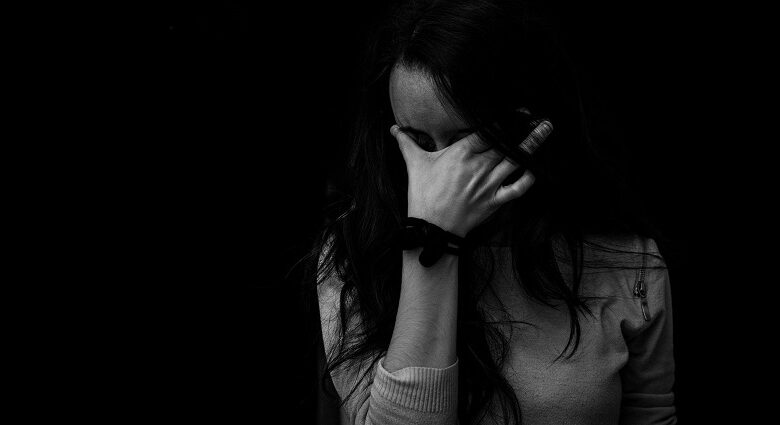 Lifestyle
Living with the impact of disability hate crime
Following on from our disability hate crime survey in partnership with Leonard Cheshire, we're sharing the story of one woman who has been living with the debilitating impact of disability hate crime and struggling with the lack of support for more than two years.
"I was diagnosed with a spinal injury many years ago following an accident. Since then, I have had multiple difficulties with my health, including only having one kidney, heart problems and blood pressure issues. I have also suffered from deep vein thromboses, pulmonary embolisms and chemical meningitis.
These health issues impact me on a daily basis. I have limited mobility, have fallen a number of times and don't have much physical strength, stamina or dexterity.
All this has impacted my general wellbeing, but I have been lucky enough to have support from my regional spinal unit and I try to focus on what I can do and what I enjoy.
However, experiencing hate crime has made my conditions harder to manage and it incredibly difficult to see the positives in life.
Experiencing disability hate crime
"For more than two years, I have been experiencing ongoing disability hate crime from a neighbour in person and via social media. The hate crimes centre around my disability, but I think that being female has been a factor.
The hate crimes have been wide-ranging and included issues with anti-social behaviour, criminal damage, harassment, intimidation, assault, name-calling and watching and videoing me at home.
If we go out, the neighbour makes it difficult or impossible for me to park when we return. We also feel uncomfortable in our own home.
We rarely sit in the garden as we've been hose piped over the fence and had insults thrown at us, and we are reluctant to open curtains and windows upstairs for fear of them watching us and shouting comments.
We've also been subjected to regular noise nuisance that disturbs us at any time, day or night, and can go on for hours. The list of the neighbour's behaviour is ongoing. There have been too many incidents to count.
It feels debilitating and all-consuming. I've felt worthless and insignificant. It is as if my disability makes me meaningless and that my life and experiences are not worthwhile or significant, as if I am a total inconvenience."
---
Reporting disability hate crimes
When we spoke to 195 disabled people and those living with a long-term health condition*, 61% had experienced a disability hate crime.
Of those who experienced this online, the majority (82%) reported the incident, with 71% speaking to police.
However, for those who experienced a disability hate crime in person, only 41% reported it, with 71% speaking to the police.
---
"My first report to the police was a couple of years ago, but no officer attended, no one followed it up, no action was taken.
It actually took a disability advocate from a disability support team, referred by victim support, for someone to get in touch. This was after several phone calls over a number of months, and further reports, including ones of criminal damage, which were recognised as hate crimes.
When they did make contact, I felt that it was pretty lacklustre and dismissive. They showed no understanding or empathy at all and no investigation was undertaken. I was instead advised that if they made contact it would make matters worse.
The response made me feel pretty helpless and that what I was reporting was not being taken seriously.
They appeared to have no interest in resolving the problems. Their response and lack of action made me feel as if I was wasting my time by pursuing the issue. This only added to my feeling of being isolated and disregarded.
After continuing to log incidents, I have since been able to speak to an officer who is disabled and has a disabled partner. They understood the situation and have been able to escalate the issues."
What needs to change to drive down disability hate crime
"I would like to see a more effective reporting system to help victims log these crimes. It should be simpler with the option to discuss the offence, build rapport and get understanding from the officer involved.
A dedicated hate crime team, with members from those affected communities, would help. There should be a national hate crime team so that if someone is struggling locally, they could contact the national accounting team.
I would also suggest rehabilitation courses to re-educate those committing hate crimes, and I'd like to see the Crime Prosecution Service taking more hate crime offences to court."
---
When we asked people what more should be done to tackle and prevent disability hate crime in the future, people said they want:
More awareness-raising and education of non-disabled people about the impact of disability hate crime (83%).
Better support for disabled people who experience hate crime to report it (76%).
Tougher laws for perpetrators (68%).
More support within institutions, such as schools, workplaces and places of leisure and transport (65%).
Better training for police (61%).
Better and more accessible reporting tools for hate crime online platforms (54%).
More moderation on online platforms (45%).
Other suggestions included:
Defining what a disability hate crime is and giving examples.
Making discreet non-verbal tactics and social exclusion a disability hate crime.
Having police and housing authorities take incidents seriously and do thorough investigations (e.g. install CCTV to record proof).
The media should raise awareness of disability hate crimes.
Government and local council funding equal access and support so disabled people can join the rest of society safely and fairly.
*Our survey was conducted in June and July 2021. We surveyed 195 UK residents who consider themselves to be disabled or have a long-term health condition. This data is not representative of a wider population, nor is it weighted.
For more information on reporting hate crime, visit the Government website. You can also report hate crime online via True Vision. If you're struggling with the impact of disability hate crime, try contacting victim support for help (0808 1689 111- 24 hours).
By Disability Horizons
More on Disability Horizons…