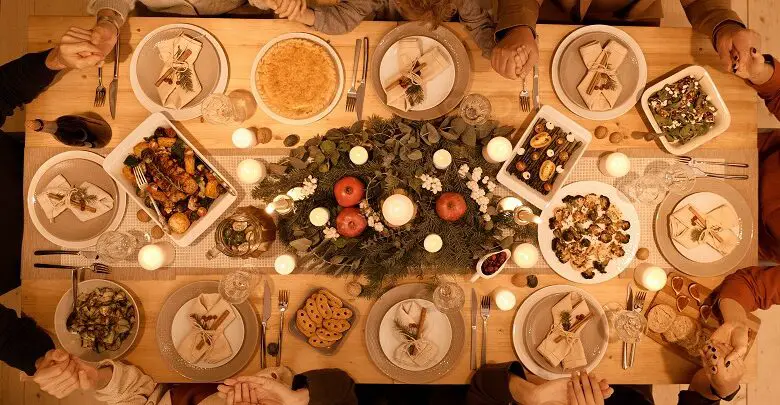 Lifestyle
How to pace yourself when cooking the Christmas dinner
Christmas is often full-on and can be tiring for anyone, particularly if you have a disability. But there are ways to make the day easier. Here, Disability Horizons writer Emma Shepherd, who has ethlers-donlas syndrome, shares her tips for pacing yourself when cooking Christmas lunch.
Unfortunately, pain and fatigue are for life and not just for Christmas. But there are a few ways you can pace yourself over the festive period and still get a delicious Christmas meal, ready for you to fall asleep on the sofa watching the Queen's speech with your paper hat resting at a jaunty angle.
Cooking a Christmas meal if you have issues with fatigue
I for one enjoy cooking, but I am unable to stand long enough to cook a meal now and cannot afford to eat at a restaurant on Christmas day.
First of all, think about your energy in spoons. Imagine that you have a certain number of spoons a day and different tasks will use different amounts of energy – or spoons.
If you use all your spoons for food prep on Christmas day, you won't have enough for opening presents and huggings loved ones.
To conserve your spoons, like most things when you're disabled, it just takes a bit of planning and cooking/prepping in advance.
Doing so means that you can still have the most amazing food packed with flavour that essentially just needs to be re-heated on the day.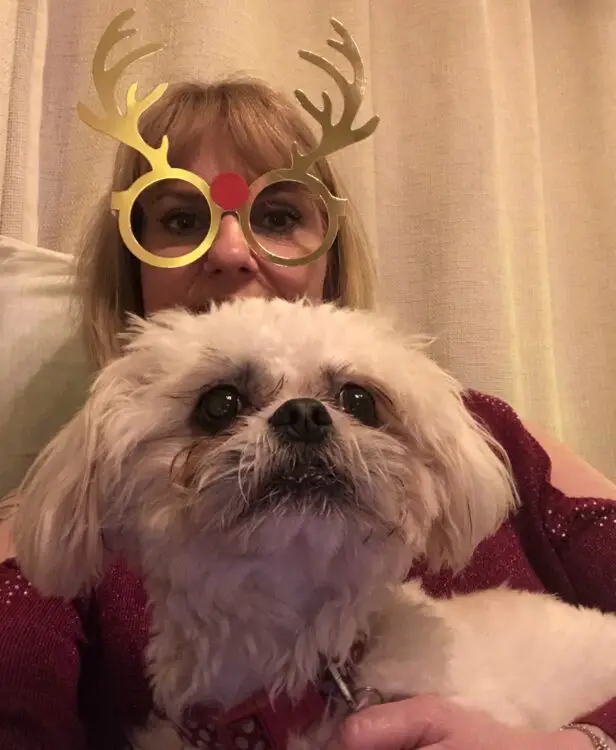 Cooking Christmas dinner in advance
So, what can you do in advance you may ask? First of all, keep this article for next year so that you can start in October with your Christmas pudding and Christmas cake.
These can be sit-down jobs and, in essence, just consist of mixing dry and wet ingredients together. Get all the ingredients out in advance so that you do not need to keep getting up and down from your seat.
Baking needs to be done with love, so you may as well be comfortable, sit down and have some of the booze that you will be feeding your cake every two weeks over the next few months. I mention this, only for quality purposes, you see.
As it gets closer to Christmas Day, there are other areas of preparation that can be done in advance and then put in the freezer. The freezer is your friend.
Home-made mince pies can be made a month in advance and frozen flat (this is where you lay them on a piece of cardboard and then put another on top). When you need them, you can just take what you need out of the freezer and they defrost in no time. They can also be warmed in the oven. 
My mum makes mince pies for me and I freeze them until the big day. You honestly would not know they had been frozen.
Mum would never eat a shop-bought mince pie. I, on the other hand, would, so you can always do a mix of preparing in advance and buying some pre-packaged food. Again, all supermarkets will sell prepared vegetables and roast potatoes, fresh or frozen.
Just remember to book your delivery slot well in advance. The thought of hitting the supermarket on Christmas Eve does not bear thinking about for me. Pacing would go out of the window at that point.
You can also prepare vegetables in advance – that could be potatoes, parsnips, carrots, or brussels sprouts. Par-boil your vegetable for about three minutes, allow them to cool down and then freeze.
If you freeze them flat you'll be able to fit more in the freezer. Just take them out of the freezer and leave them to defrost in the fridge the night before Christmas (where nothing stirs, not even a mouse!).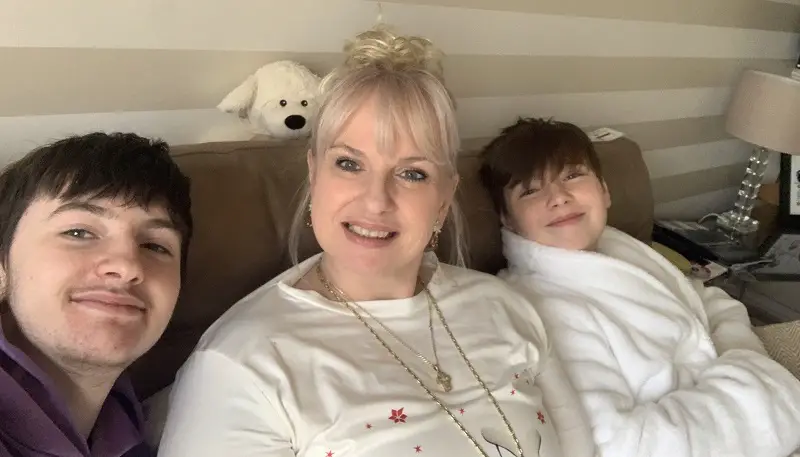 Think about how you can make prepping them less effort too. I often thickly chop my carrots and roast them in the oven with some orange zest, rosemary, and honey.  Delicious and zero effort (you do not even need to peel them).
Other trimmings can be made in advance and frozen as well, such as cranberry sauce, bread sauce, gravy, and stuffing. Allow to defrost and simply heat up.
Doing this takes all the peeling, chopping, and clearing up out of the equation on Christmas day, which will all use up spoons. Use those spoons for socialising or doing something that you want to do on Christmas day.
What about the Turkey, I hear you ask, the main event? Turkeys are generally quite big, and often bigger than you think, which can take up a lot of room in your oven.
You can prepare the turkey the day before. Place the bacon and seasoning on top, cover it and leave it in the fridge. You can leave it cooking whilst you socialise and it will happily sit for a fair few hours 'resting' under foil and some towels.
You then free up space for cooking the potatoes and vegetables. You can even go as far as cooking the turkey two or three days before Christmas. Once it is cooked, cut it into segments (breast, leg, thigh etc) and once cool, store them in the fridge.
On the day it can be put back into the oven with some chicken stock, under some foil for about 45 minutes and then carved. It can give you juicier and tastier meat, so do not be put off.
Alternative Christmas lunch
If prepping and cooking in advance is still too tricky, this easy two-traybake Christmas lunch recipe might be a good option.
Don't forget that you can also ask people to either help or bring food with them (ask them in advance though). Family and friends generally really do not mind. Rope in partners and kids with preparation and washing up.
Alternatively, do not feel that you must conform to having a traditional Christmas meal on Christmas day. Let's face it, there has been nothing traditional about these last couple of years.
Use this time to do something that you want to do. My boys and I now have buffet party food on Christmas day.  We just take things out of the fridge or freezer as we get hungry and throw them in the oven. This means that any one of the three of us could cook when we want.
We even eat cake, mince pies or chocolate for breakfast. It is our new tradition. There are no rules, but this is how we connect as a family. We then go out on Boxing Day and get a roast dinner.
Whatever you do, don't spend your day in the kitchen being a Stepford wife, feeling isolated and not feeling fit enough to eat it. Pare down the meal if need be and use a planner to know what you put in the oven or take out. It saves keeping on coming back to a recipe book unnecessarily and using up more energy.
Timings can be prepared in advance from the comfort of your sofa. This BBC Good Food Christmas dinner planner is a good place to start.
Buy your Christmas lunch
If you won't have the energy to cook on Christmas day – or you want to conserve your energy for present unwrapping – why not order a meal?
You buy a whole Christmas meal for one from £4.45 at Wiltshire Farm Foods and get it delivered straight to your door.
Co-op does a turkey meal for two. It includes turkey wrapped in bacon, stuffing, pigs in blankets with cranberry sauce for £12 but you would need to buy the roast potatoes and vegetables separately.
Tesco will deliver a boxed Christmas meal for two that comes with turkey and all the trimmings, including champagne and two crackers for £36 which sounds ideal.
However, some of these may need to be ordered in advance a few weeks before the big day, so you might want to bank that idea for next year.
By Emma Shepherd
More on Disability Horizons…