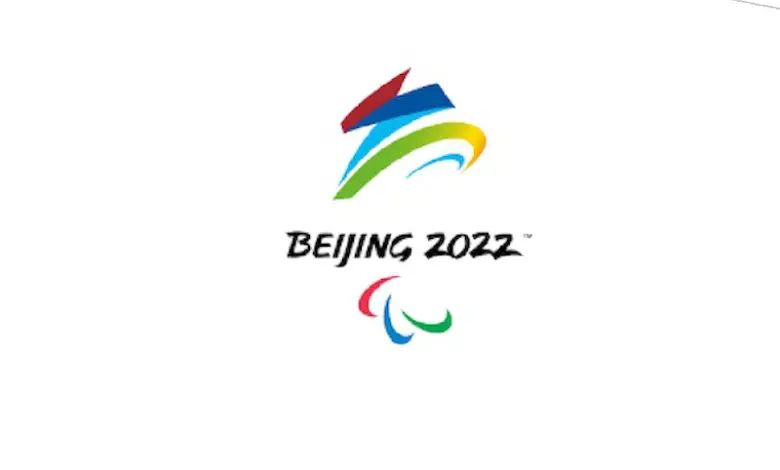 Wellbeing & Fitness
10 Paralympians to watch out for at the Beijing 2022 Paralympic Winter Games
The Beijing 2020 Paralympic Winter Games will start on 4th March 2022. More than 650 Winter Paralympians from 49 National Paralympic Committees will descend on the Chinese capital, the only city to host both Summer and Winter Games. 
ParalympicsGB has confirmed one of the biggest British teams ever with 25 athletes competing in four of the five sports at the Games.
Here at Disability Horizons, we shine a spotlight on some of the British and international Paralympians you should watch out for at Beijing 2022.
Menna Fitzpatrick – Alpine skier – Great Britain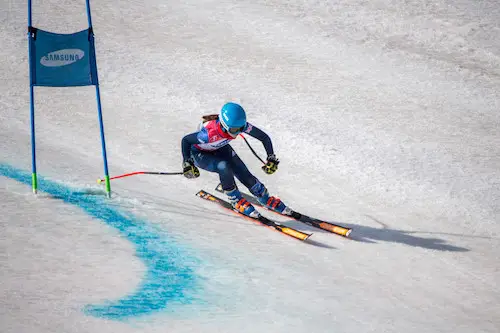 Visually impaired Alpine skier Menna Fitzpatrick is Britain's most decorated winter Paralympian, having won four medals in Pyeongchang 2018 – gold in the slalom, silvers in the giant slalom (GS) and super combined, plus bronze in the super giant slalom (super-G).
She has congenital retinal folds, meaning that she has had no vision in her left eye and limited sight in her right eye since birth.
Meena, who will be competing in Beijing with her new guide Katie Guest, said:
"It's a huge honour to be selected to represent ParalympicsGB again, and I can't wait to get out there and get started.

The last two years have been disrupted due to injury and the pandemic and, with uncertainty about whether the Games would go ahead, let alone the qualification process, to have a seat on that plane is amazing.

I'm super excited to travel to China as part of such an incredible team of athletes representing Great Britain."
Adam Hall – Alpine skier – New Zealand
 
Kiwi Alpine skiing legend Adam Hall, who has spinal bifida, will be competing in his fifth Games. He has won gold in the men's Slalom Standing at Vancouver 2010 and PyeongChang 2018.
More importantly, he will be heading to Beijing off the back of a silver medal-winning performance in Slalom at the World Para Snow Sports Championships in Lillehammer.
Adam said: "We wanted a benchmark and we exceeded it. Traditionally, Slalom has been my strongest event so it was good and pleasing to see that, as my wife says, 'the old man can still pull one out of the hat'".
Hope Gordon – Nordic skier – Great Britain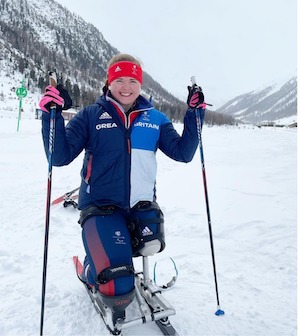 Hope Gordon is a British Nordic skier who will be competing in the cross-country event in Beijing. She is set to become ParalympicsGB's first-ever female Nordic athlete.
She was diagnosed with reflex sympathetic dystrophy (RSD), also known as complex regional pain syndrome (CRPS), at the age of 12. The condition affects the mobility of her legs and causes her constant pain. She underwent surgery to amputate her left leg above the knee in August 2016.
Hope, who is also on the British Canoe high-performance programme, only took up Para Nordic skiing in October 2021. She was soon selected to compete at the World Championships in Lillehammer, Norway, in January 2022.
On her selection, Hope said: "I'm really excited to be selected, it's not something I ever expected or really planned for. It's been a very fast journey into Nordic skiing.

I initially started with the aim of having some really fun cross-training to benefit my boats but has resulted in some amazing opportunities.

So far, I've had eight weeks on snow so I've still got lots to learn and improve on, I never imagined I would be going to a Paralympics at this point.

A massive thank you to everyone at British Canoeing who has supported this journey, I really appreciate it. A special thank you to my coach Matt (Lawrence), I'm very lucky to have a coach who sees real benefit in me trying something completely different."
Tyler McGregor – Ice Hockey player – Canada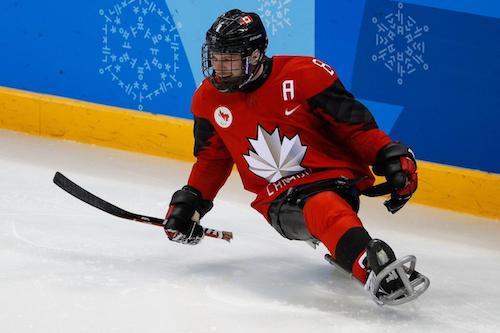 Tyler McGregor is a 28-year-old Para ice hockey player who is set to captain Canada at the Beijing Winter Paralympics.
He had his legs amputated due to cancer in 2009. Even after having to endure the tough reality of never playing stand-up hockey again, Tyler was adamant that hockey would be in his future.
Tyler has arguably been regarded as one of the best players in the sport. As alternate captain, he helped bring Canada all the way to a fierce battle for gold against arch-rivals USA at the Pyeongchang 2018 Paralympic Winter Games. But Canada lost 2-1 in overtime.
Tyler says he's ready to play with even more passion at these Games:
"It's going to take everything we have. I don't necessarily know the secret ingredient. But we are so close. That's the way sports should be."
James Barnes-Miller – Snowboarder – Great Britain
British snowboarder, James Barnes-Miller, returns to the slopes in Beijing after competing in Pyeongchang 2018 and is fresh from his recent silver medal success at the World Championships in Lillehammer.
James was born with an incomplete right arm and competes with athletes who have upper limb impairments.
Reacting to his selection for Beijing 2022, James said:
"I'm stoked to be a part of the squad for the Paralympic Winter Games, and I'm just buzzing to get out on the snow in Beijing. I learned so much from my first experience of the Paralympics four years ago and I want to bring all of that experience to the slopes when our events get started.

We've got an incredible squad and we showed at the World Championships that we're ready to compete with the best in the world. Bring it on!"
 Oksana Masters – Nordic skier – USA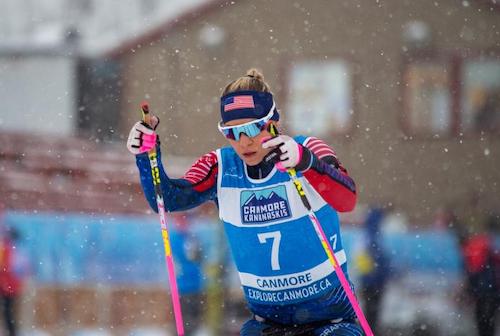 Oksana Masters has competed in both summer and winter Paralympics and is now a 10-time Paralympic medallist in multiple sports, including rowing, cycling and Nordic skiing.
She was born in Ukraine three years after the Chernobyl Nuclear Disaster. The radiation from that event she says caused birth defects in utero for her birth mum. Oksana was born with six toes on each foot and webbed fingers.
She was given up for adoption and adopted by an American mum who took her to live in the USA, where she grew up to excel as an elite athlete.
Beijing 2022 will be her sixth Paralympics and she says these Games are the most special ones to date because she's been given a second chance.
She said: "I feel like this is literally going to be my Paralympic journey as an athlete coming full circle. I wanted to get to the 2008 Beijing Summer Games so bad. And I failed to make it."
David Melrose – Wheelchair curler – Great Britain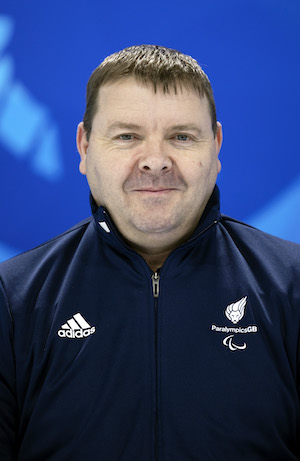 David Melrose, a former firefighter, will be taking to the ice alongside his four GB teammates to compete in wheelchair curling at his first Winter Paralympic Games.
He admits that this latest step on his journey, which began 11 years ago when he was paralysed after an accident at work, feels like a reward for his positive outlook after that life-changing moment.
David joined the British Curling programme in 2018 and made rapid progress, earning selection for the World Championships the following year when Scotland won silver on home ice.
However, the head-spinning nature of that experience has made him even more determined to savour his Paralympic debut.
"Going to my first Worlds was a bit of a blur in what was a meteoric first few years on the programme, so I really want to fully appreciate my first Paralympics," he said.

"Getting the chance to pull on the ParalympicsGB kit starts to make it feel more real in what still feels like a surreal experience as the Paralympics is the pinnacle of the sport and there is no higher achievement than getting this opportunity."

 
Ben Tudhope – Snowboarder – Australia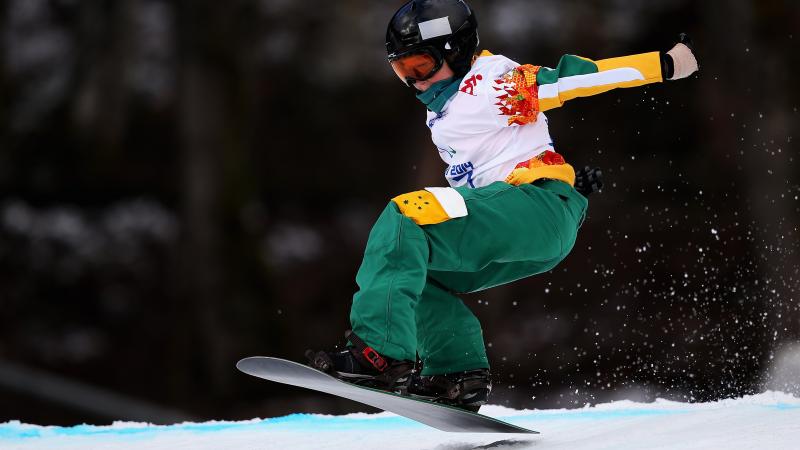 Ben Tudhope is a 22-year-old Australian snowboarder who has recently won the prestigious Crystal Globe and has emerged as the World's best Para Snowboarder across all disciplines. He is certainly one of the best bets in the Australian contingent of 10 heading for Beijing.
Ben had a stroke while in his mother's womb, which resulted in paralysis on the left side of his body.
Ben has already competed in Sochi 2014 and PyeongChang 2018, where he reached the top 10 finishes. Ben hopes Beijing 2022 will be third time lucky for him to reach the podium.
"I'm fortunate to represent my country in doing the thing I love most, so it'll be an absolute honour to put on the Paralympic uniform again in China and make Australia proud," the World No. 1 told Paralympic Australia.
Scott Meenagh – Nordic skier – Great Britain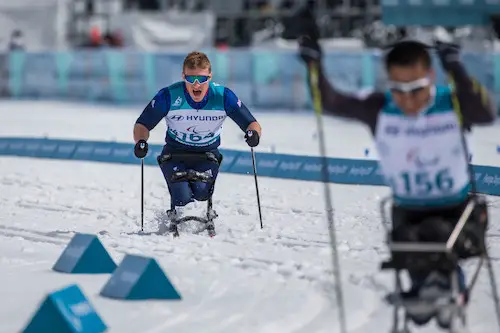 Scott Meenagh is a military veteran who lost both his legs while serving in Afghanistan. He became the first British Nordic athlete to compete for 20 years at PyeongChang 2018 and is set to do it again in Beijing, where he'll compete in the biathlon and cross-country events.
Scott said: "I'm extremely proud to have been selected to go to my second Paralympic Winter Games. To be here again four years later alongside four other Para Nordic skiers is just an amazing feeling and a real confirmation of the progress we're making as a country in the sport.

It's been a challenging couple of years for all of us but knowing our efforts will see us ready to compete in Beijing shows the hard work has been worth it. I can't wait to get out there and get amongst it with the team!"
Haitao Wang – Wheelchair curler – China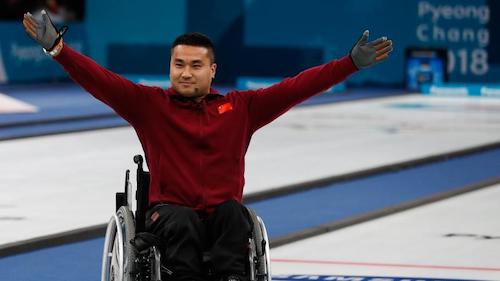 Haitao Wong is a wheelchair curler who made history for China at PyeongChang 2018. Not only did the nation capture its first gold medal in wheelchair curling, but also it's first at a Winter Paralympic Games.
He contracted polio as a child and found wheelchair curling through a local disabled people's federation.
China is now positioned to repeat their success ahead of its home Games in 2022, with Haitao selected to lead the team again.
The Beijing 2022 Paralympic Winter Games will begin on Friday 4th March and end on Sunday 13th March 2022.
All Winter Paralympic coverage will be broadcast on Channel 4, which will include its first all-star disability presenting team.
Throughout the Paralympic Winter Games, people from the DH team and community will be sharing all the latest news, results, facts and gossip from Beijing, so please be sure to follow us on Twitter @DHorizons.
By Disability Horizons
More on Disability Horizons…