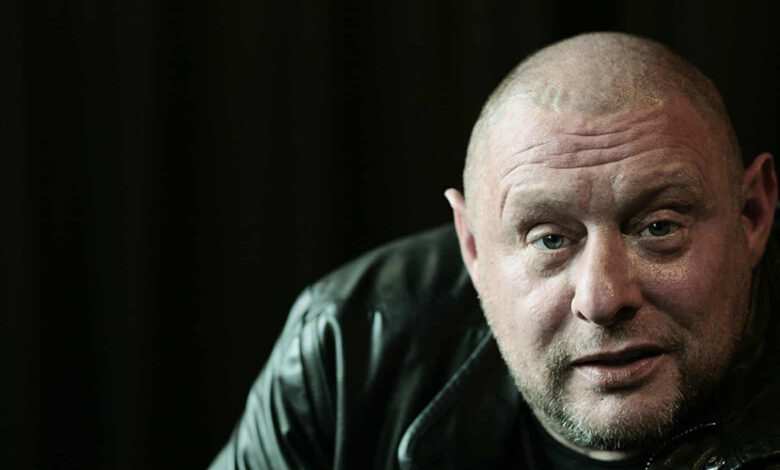 Shaun Ryder, who is best known for being the lead singer in the bands Happy Mondays and Black Grape, was diagnosed with Attention Deficit Hyperactive Disorder (ADHD) and dyslexia in 2020.
Our writer, Emma Purcell, got the opportunity to speak to Shaun Ryder about his diagnosis, his childhood, his career in music and his children who also have the condition.
Shaun Ryder was born on 23rd August 1962 in Little Hulton Salford in Greater Manchester. By the age of 13, he had left school to work on a building site.
He formed the indie-rock alternative band Happy Mondays back in 1980 when there were originally six members – Paul Ryder (bass), Mark Day (guitar), Gary Whelan (drums), Dan Broad (guitar/keys) and Mark "Bez" Berry (percussion). Second vocalist Rowetta Idah later joined in 1990. Shaun wrote all the Happy Mondays songs.
The band achieved seven top 40 singles with two – Step On and Kinky Afro – in the top 10.  They released five studio albums with one of them – Pill N' Thrills And Bellyaches – reaching number four in the UK album chart. 
They've toured nationally and internationally for the past 40 years, performing at Glastonbury Festival, Rock in Rio 2, T in the Park, V Festival and Coachella Music Festival, to name a few.  
Happy Mondays have won numerous awards including the NME Godlike Genius Award and Ivor Novello songwriting award.
The band Black Grape was set up by Shaun and Paul 'Kermit' Leveridge.  Bez's songs in Black Grape were all written by Shaun and Kermit. Black Grape sold more records and had a number one album with It's Great When You're Straight… Yeah. 
Shaun also provided vocals for the art pop virtual band Gorillaz's only number-one single Dare.
As well as his music career, Shaun made several appearances on TV. In 2010, he became the runner-up on I'm A Celebrity… Get Me Out Of Here!. He was also on programmes such as Celebrity Gogglebox, Celebrity Mastermind, Would I Lie To You and Celebrity Juice. 
In 2013, Shaun hosted the television show, Shaun Ryder on UFOs on The History Channel UK. He has a lifelong interest in UFOs and claims that he has personally encountered space aliens stating that he saw a UFO for the first time in 1978.
Last year, Shaun took part in the Channel 4 show Stand Up and Deliver, in which he was mentored by comedian Jason Manford to perform a comedy piece about ADHD.
During the 80s and 90s, it was well publicised that Shaun had an addiction to heroin. and had several trips to rehab with no success in stopping. Then 20 years ago, thanks to the support of his wife Joanne and taking up cycling, Shaun got clean. 
Shaun was diagnosed with Attention Deficit Hyperactive Disorder (ADHD) and dyslexia in 2020. He has six children, with several of them also living with learning difficulties and behaviour disorders.  
Read on to find out more about Shaun Ryder in his own words.
Shaun Ryder on being diagnosed with ADHD
As someone with ADHD, how would you describe your behaviour growing up and how does it affect your life?
I would say I've always been a bit odd, mad, naughty and fidgety. From day one, I just thought a lot of times, "God, I must be sick" because my ADHD appears so different from other people's ADHD. Sometimes it p***** me off because a lot of people thought, "well, they've got ADHD and they don't behave as I did". 
My ADHD affects my memory. I can remember going on holiday in 1976 in a caravan in Cornwall, but I don't retain information. I can pick up odd peculiar bits of stuff, but that was it.
I didn't learn the alphabet until I was 28. At the time someone suggested singing it and I sang it and got it. But even to this day, after 40 years, I still can't do it without singing it. Also, if I'm spelling anything, I still have to make the letter sounds rather than saying A, B and C.
Education itself is all about remembering stuff. I thought if you can't remember things, then you're going to be no good at getting GCSEs or other qualifications.
At school, I was just known as "the naughty kid." I never really thought, "I'm stupid" because, outside the classroom, I believed I was smarter than a lot of people. We didn't even know about dyslexia when I was at school and it was confusing. 
I went to a Catholic school in the sixties where if you picked a pen up with your left hand, you got hit with a ruler or a stick. Therefore, I had to pass it over to my right hand and ended up writing in circles. So that affected my education and going to school but I just dealt with it. 
I've also got dyscalculia, which is dyslexia with numbers. The only times tables I can manage are the twos, fives and tens but anything more than that gets complicated and numbers make me dizzy.
How did you go about getting diagnosed and how did it feel to find out it was ADHD?
As for the diagnosis, it happened in 2020 when one of my daughters, Lulu, was diagnosed with ADHD and our other daughter, Pearl, was diagnosed with ADD (attention deficit disorder) and they are now 13 and 14. 
We were told it's usually hereditary and it wasn't my wife who passed it on because she's very academic. Therefore, the same specialist doctor diagnosed me with ADHD too. 
When I did get the diagnosis, it made sense straight away. I'm not the naughty kid. At school, I was always told to stop fidgeting but I found that if I messed around with something, for some reason, it helped me concentrate. 
What was your family/friends/bandmates' reaction to your diagnosis?
Well, they already knew because my eldest daughter Jael grew up in New York and she was diagnosed with ADD, which I didn't find out, even though we were in touch. I think she was 20 when she was diagnosed and she's 31 now. I also have a 21-year-old son who has dyslexia. So, the fact several of my children have a disability meant my family knew I must do too.
My wife already knew too as she used to be a special needs teacher years ago so she has experience with ADHD.
I've known her since she was 17 and we've always been in the same friendship circles. Years later we got together and had children and she could spot things with both me and the kids and got us diagnosed. 
With regards to my friends and bandmates, in my opinion, all my mates have some kind of neurological condition too as they all had difficulties reading, writing, counting and concentrating at school. However, outside of education, they've built their own businesses and been very successful. So my diagnosis wasn't much of a reaction from friends and bandmates as we all felt like outcasts and different anyway. 
What techniques/support do you have to manage your behaviour?
I just read a lot about ADHD and I talk to a doctor. I'm 60 years old in a few months and I still use everything that I've put into practice in life, such as blanking things out or learning my own ways of doing things, but I'm aware of everything as well. Also, I may go on medication but I've not made my mind up about that yet.
What encouraged you to speak publicly about your diagnosis and what advice would you give to other people living with ADHD?
I started talking about it because when I was diagnosed and had my two kids with the condition, I noticed certain schools and teachers were totally unaware of it. I believe it's not like America, where the support is there, but it's a bit different here in the UK and we're way behind on it.
Therefore I wanted to use my high-profile status to raise awareness of ADHD and other neurological conditions.
The only advice I can give is to do whatever you want to do. It really shouldn't stop you from doing anything. Maybe, like me, it might stop you from remembering things or getting top grades in school, but you can still have a good life.
Shaun Ryder on his music career
 

View this post on Instagram

 
What inspired you to become a musician and how did the Happy Mondays form?
I grew up in a large family. With my Aunty Mary's family, there were 11 of them and they were all slightly different ages and there was a lot of music around. Some of us were into northern soul, Motown, rock and even obscure stuff. When I'd go to visit them, we'd listen to all kinds of music together. 
When I was about two or three years old, I was given a Beatles album for my birthday by my dad. The funny thing is my dad bought me that because if he spent money on himself to buy an album back in 1962, my mum would disapprove.
Our house was a bit like the Royle Family where we'd sit around, shouting and talking like they did on the telly.
My dad had a day job as a postman but he was also very musical, in which he had his banjo and his accordion and played folk and Irish music at working men's clubs, and he did time as a stand-up comedian too. Then when our band – Happy Mondays – took off, my dad became involved in that. 
But the thing that got me to want to be in a band was none of that. I love music. I could say it was very important as a kid, but I just never thought of it as a career. 
What really got me into it was, in 1974, I went to the pictures to watch a film called That'll Be The Day, which starred David Essex, who was a big popstar at the time. 
The film was about a guy called Jim McLean who threw his school books into the river and got his bike and went off to Blackpool to form a band while working on the deck chairs and fairs. Then the follow-up film in 1975 was called Stardust where he became a rockstar. 
It was those two films that inspired me to start a band. It looked great, with lots of girls, playing in a band and I thought, "I want that… I can do that." 
You've had a varied career in the music industry – lead singer in Happy Mondays and Black Grape, solo projects and collaborations. What has been the proudest moment of your music career and why?
I think it's just still being in the game and doing what I love. I also thought when I was young that great popular music could only be made by guys in their twenties. I thought by the time you get to your forties, you've lost it. 
However, here I am, three decades onwards, still making music. Just last year, I released my solo album, which did really well. Then we did a new Black Grape album that, as far as I'm concerned, is better than one of the original Black Grape albums and as good as the first Black Grape album.
To still be making great music and still writing songs that are different from other artists today – I'm really proud of that.
Have you got any new projects or shows lined up in 2022?
I've got loads of festivals with Happy Mondays and Black Grape this summer. I've also got to make another Black Grape album because the last one did really well and make another solo album. Also, Happy Mondays will be doing a UK tour in October and November 2022. 
 

View this post on Instagram

 
Plus, I'm currently on the road doing a Q&A tour called An Evening With Shaun Ryder, in which I discuss my life, career and the music industry. 
So I've got three things all going at once. My wife is pleased now because I'm finally getting out of the house.
Shaun Ryder on his television appearances
What was it like taking part in I'm a Celebrity and are you still in touch with the other campmates?
It's like anything in the entertainment or music business. You meet great people whether you do festivals or make TV or films and you try to keep in touch. It's a lot easier now because we've got smartphones and tablets that we can use to message and email people. 
With people in the jungle, I do bump into a few people – such as Lembit Öpik, Jenny Eclair and Dom Joly – now and then in London or if one of them is doing a show, I'll go and see it. But I don't see them often because everyone is always busy and I can go years without seeing them.
The jungle to me was a piece of p***. I've had harder days in real life. At the end of the day, all they do is take food off you, make you exercise and sleep outside in a warm climate.
You don't have to sleep in the back of a laundrette on a very cold night in December with no sleeping bags. So to me, it was great fun but some people found that very difficult. 
I didn't mind eating any of the meals in camp either because most of it is what their Australian SAS crew eat when they're out on missions and they say it tastes like chicken or a leg of lamb or whatever. Also, when I did the eating trials and got back to camp at nighttime, I was pretty full anyway. 
The thing about these TV shows is it is a way for more people to discover us. Bez Rowetta and I have all done reality TV shows because nowadays young people will watch us, research the band online, downloaded all our albums and see us at our gigs. It is a great way of bringing in new fans.
Can you tell us about your performance on Channel 4's Stand Up and Deliver with Jason Manford?
Stand Up and Deliver was actually for Stand Up To Cancer. I went on it because I was being a comedian and it was right out of my comfort zone. Even though I'm used to performing to a big audience, it was a bit different when you've got to use scripts. 
I went on the show to make people aware of ADHD and show that I can't learn in a normal way. I told Jason a bunch of stories and then he wrote it all out on a script and expected me to remember it all.
There was not a cat's chance in hell I'd remember it. Plus, he was using completely different descriptive words than what I'd use. 
I'm used to doing a lot of things adlib. TV shows that I do choose, usually involves solving things like trials in the jungle or general knowledge quiz shows. So doing something scripted meant I had to let people know about my condition.
Shaun Ryder and his family
How did you meet your wife Joanne and what was the key element that she used to stop you from taking drugs?
Joanne didn't stop me from taking drugs. The only person that can stop you from taking drugs is you. Whether it's family interventions or rehab, they're not going to work unless you want to do it. 
As I said, we met in 1988 when she was 17 and we'd always been in the same company because Joanne's best friend married one of the guys who was in the management of our band. So we've always been in the same company for all those years. 
When I got to 40 years old, I decided that it was time to grow up because I was thinking I'd been doing the same thing and acting the same way since I was a teenager. As my kids were growing up and able to get on with things, I wanted to be as sober and responsible as possible. 
With the help of Joanne, who looked after me, I got through it. It took a couple of years because we did it ourselves. Rehab didn't work for me. I've been in lots of rehabs over the years but they didn't work because I didn't want to go in. I was only going in to please other people. 
So by the time I got to the stage where I wanted off everything, I used the skills and techniques I learnt from being in rehab and got through it in a couple of years. I have been clean for about 18 to 20 years now. 
What is it like being a parent of children with ADHD?
My older ones are great. My daughter Jael is coming over to the UK soon to start filming something with me. A good thing about her is she's got so much knowledge and is good with her teenage sisters.
Again, it can be challenging having children with ADHD, but I know because I've been there, felt like that, done that and gone through that, the way that they can see things or take things.
One of our daughters has a different way of looking at things and I can understand that way. It can be challenging, but that's just life. We've got tutors for them and all sorts of other support. My wife does all the discipline though because I'd be pretty useless at that.
You can find out more about Shaun Ryder by following him on Twitter and Instagram.
Interview by Emma Purcell
More on Disability Horizons…