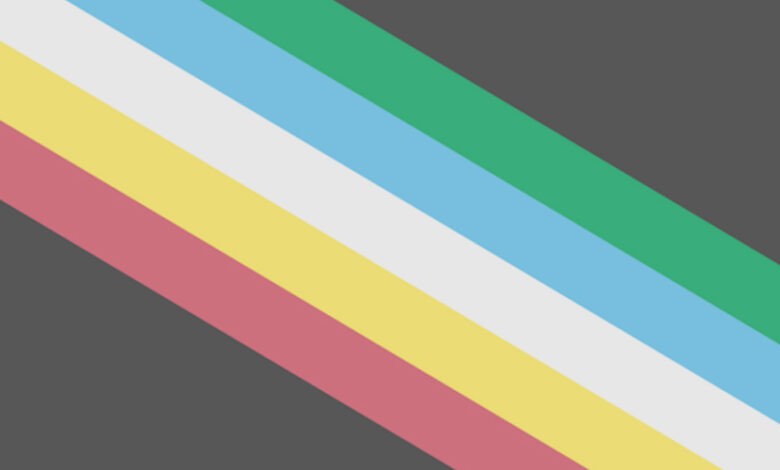 Lifestyle
8 disabled influencers to follow this Disability Pride Month
Disability Pride Month may be coming to an end but that doesn't stop us from honouring the disability community. Disability should be celebrated all year round. That's why we've shared 8 disabled influencers with a range of disabilities, from all walks of life and across the world, that you should follow and rejoice in their triumphs and achievements – it'll remind you to focus on yours, too.
Tess Daly
Tess Daly (not the Strictly presenter) is a beauty and fashion influencer with more than 200,000 Instagram followers.
The 32-year-old from Sheffield lives with spinal muscular atrophy (SMA) type 2 and relies on using a wheelchair and support from carers for day-to-day living.
Her Instagram started as a generic page to help show basic snapshots of her life like many other accounts on the platform.
But this all changed for Tess in 2015 after she crowdfunded for a bionic arm that helped her to be able to do aspects of her own makeup again.
This has led her to work with some of the biggest names in the beauty and fashion industry, including M.A.C Cosmetics UK, BPerfect, Primark, Boohoo and Pretty Little Thing.
Follow Tess Daly on Instagram and Twitter.
View this post on Instagram
Eddie Ndopu
Eddie Ndopu is an award-winning, internationally acclaimed activist and humanitarian from South Africa. Diagnosed with SMA at age two and given only five years to live, he has gone on to become a beacon of hope and possibility for people with disabilities around the world.
Eddie currently serves as Special Advisor to RTW Investments, a leading investor in scientific and medical innovation. He has also advised organisations such as the World Economic Forum, UN Women and Amnesty International.
He holds a Master's in Public Policy from Oxford University and is currently setting in motion plans to deliver a televised address to the UN from space, to inspire greater ambition around the Sustainable Development Goals. This will make him the first physically disabled person to travel into space.
Follow Eddie Ndopu on Instagram and Twitter.
View this post on Instagram
Samantha Renke
Samantha Renke is a broadcaster, actress, columnist, author, podcast host, speaker, consultant and disability activist. She was born with osteogenesis imperfecta (brittle bones disease) and she has broken her bones 200 times.
Samantha has written for publications including Metro, The Huffington Post, PosAbility and Disability Horizons magazine. She is an ambassador for Scope, ADD International, Parallel Global, AccessAble and a patron of Head2Head Theatre.
She was named the third most influential disabled person in The Shaw Trust's Power 100 list of 2020, nominated as Campaigner of the Year in the 2019 European Diversity Awards and shortlisted as Celebrity of the Year at the National Diversity Awards 2020.
Her television credits include Celebrity Antiques Road Trip (BBC Two), Rip Off Britain (BBC One) and The Disability Paradox (BBC Four).
On 21st July 2022, Samantha released her autobiography You Are The Best Thing Since Sliced Bread, in which she shares how she went from a young girl who was constantly underestimated, to succeeding in becoming a strong independent woman who followed her dreams and stopped letting other people hold her back.
Keep your eyes peeled for our review of Samantha's book and video interview with her about it.
Follow Samantha Renke on Instagram and Twitter.
View this post on Instagram
Luke Sam Sowden
Luke Sam Sowden is a visually impaired blogger and social media influencer from Bradford. He uses his online platforms to share his experiences of living with sight loss and writes reviews of health and beauty products.
He has a hereditary eye condition called Retinitis Pigmentosa, which means he suffers from tunnel vision and he uses a red cane to get around.
As well as product reviews, Luke publishes lifestyle blog posts discussing everything from his visual impairment, technology, entertainment, food and drink and travelling.
Visit Luke's blog and follow him on Instagram and Twitter.
View this post on Instagram

Visit Luke's blog and follow him on Instagram and Twitter.
Rikki Poynter
Rikki Poynter is a deaf content creator, writer, accessibility consultant, and public speaker. She started her YouTube career in July 2010 as a makeup vlogger until her shift to more educational and lifestyle content in late 2013.
She is best known for her video, "Sh** Hearing People Say," which now has more than 530,000 views, as well as her efforts for proper closed captioning on YouTube.
In September 2016, she launched a closed captioning campaign called #NoMoreCRAPtions in hopes to get a large group of people promoting captions at the same time. The campaign is still ongoing today.
On YouTube, in writing, and public speaking, Rikki covers a variety of topics including disability (deafness, chronic pain, and fatigue), accessibility, mental health, child abuse, and more.
Visit Rikki's blog and follow her on YouTube, Instagram and Twitter.
View this post on Instagram
Shane Burcaw
Shane Burcaw is a blogger, YouTuber, author and entrepreneur with SMA.
The 30-year-old from Minneapolis in the USA launched a blog in 2011 to share the humorous side of disability. The blog gained a lot of popularity and reached one million followers.
This then led Shane to start his own non-profit organisation Laughing At My Nightmare, which supplies free adaptive equipment and assistive technology to people living with disabilities.
Shane has also published two books titled Laughing At My Nightmare and Strangers Assume My Girlfriend Is My Nurse.
In 2020, Shane married his girlfriend of four years Hannah and together they have their YouTube channel, Squirmy and Grubs, in which they share their experiences of being an interabled couple.
Follow Shane Burcaw on Instagram and Twitter and visit his blog Laughing At My Nightmare.
View this post on Instagram
Lauren "Lolo" Spencer
Lauren "Lolo" Spencer is a social media and video influencer, model and actor from California, USA. At age 14, she was diagnosed with amyotrophic lateral sclerosis, also known as ALS or Lou Gehrig's disease. The degenerative neurological condition weakens the muscles. By 19, she was using a wheelchair to get around.
ALS patients typically survive two to seven years beyond their diagnosis. However, Lolo is not your typical patient. She's been living with the condition for 18 years.
Now in her early 30s and having used a wheelchair for 12 years, Lolo knows all the everyday hardships that come with a disability. But initially, she had trouble finding answers or help online.
So, she turned to social media and began sharing her own "real deal." Through her Instagram account, @itslololove, and her YouTube channel, Sitting Pretty, she gives insight, advice and support to the disabled community.
With 58,000 followers on Instagram and more than 14,000 YouTube subscribers, she has become part of the "influencer" wave, but she centres her content around being a "disability lifestyle influencer."
Lolo also created a different light on those with disabilities through her modelling work for companies like Tommy Hilfiger and Adidas.
As an actor, she has been cast in a couple of TV and film productions including the independent movie Give Me Liberty and the HBO series The Sex Lives of College Girls.
Follow Lolo on Instagram and Twitter.
View this post on Instagram
Daniel M Jones
Daniel M Jones is an international best-selling author and video influencer with an award-winning YouTube channel called The Aspie World, which is dedicated to autism awareness and understanding from an autistic person's point of view.
Daniel has a diagnosis of Autism, OCD, ADHD and Dyslexia and uses his influence to help educate people about autism using his skills of video and social media influence.
He has also created the first ever neurodiverse panel talking about ADHD and autism at VidCon US, which is the largest video convention in the world.
In 2021, Daniel was recognised in the Shaw Trust Disability Power 100 list.
Follow Daniel M Jones on Instagram and Twitter.
View this post on Instagram
By Disability Horizons 
More on Disability Horizons…