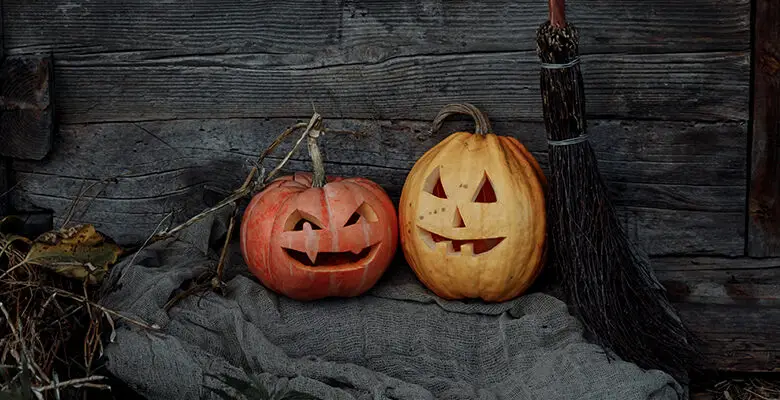 Lifestyle
7 accessible activities to enjoy this Halloween
Halloween is the time of year when ghosts, monsters and witches come out to haunt, scare and curse us. To get into the Halloween spirit, our writer Emma Purcell has highlighted 7 accessible activities, attractions and virtual events that will enable you to enjoy all things Halloween, no matter what your disability or health condition
Based on the award-winning hit Netflix series, you are invited to immerse yourself in Stranger Things.
This interactive experience will allow you to be the hero, where you will unlock your powers to save Hawkins alongside your favourite characters.
Enjoy an 80's-style medley of locations and fan-favourite moments with merchandise, food and drinks, photo opportunities, interactive performers and many more surprises!
This experience is at the Troubadour Brent Cross Studios in London and is taking bookings until December 2022.
Accessibility at Stranger Things: The Experience
There is wheelchair access throughout the attraction and carer tickets are available. Parking is only available for disabled guests and there are standard accessible toilets.
3D glasses and virtual reality software are used, but they may not be accessible to everyone and might be triggering if you have sensory impairments or are neurodivergent.
To get more accessibility information, visit the Troubadour Brent Cross Studios, or contact the Stranger Things event team, who will advise you on how they can best assist you.
This year at Cadbury World, Freddo's circus show – led by Freddo the frog and assisted by Richie the ringmaster – is turning spooky for Halloween.
You'll be 'howling with laughter' as you meet the Fangtastic Freddo, be astounded by the 'spookiest spells' of the Great Fredeedo and amazed by the 'frightfully fun' skills of Daredevil Freddo! You'd be a ghoul to miss out!
This Halloween extravaganza takes place from now until 30th October. To attend this event, you simply pre-book your tickets to Cadbury World on any date for the next 10 days.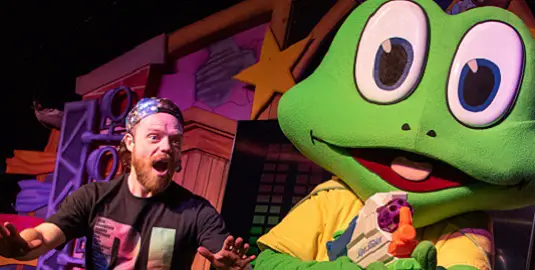 Accessibility at Cadbury World
The accessible facilities are suitable no matter what your needs. There are:
lifts
ramps
low-level desks
accessible toilets (including Changing Places)
tactile surface-level indicators
large print guides
touch tours
BSL and subtitled presentation screens
transcripted tours
an infrared system for hearing aid users.
You can find out more about the accessible facilities on the Cadbury World website and view a Detailed Access Guide provided by AccessAble.
Death Lines: Walking London Through Horror Cinema is the first walking guide that looks at the capital's role in the evolution of horror cinema. It's also accessible to all as it will be streamed online.
To celebrate its launch, author Lauren Jane Barnett will lead you through the capital's role in the evolution of horror cinema, inspired by the city's dark histories, uncanny architectures and atmospheric streets.
From the London Underground and the Thames to Holland Park and the East End, she will lead you through tales of hauntings, buried secrets, uncanny antique stores that appear in well-beloved classics such as Horrors of the Black Museum and An American Werewolf in London, and cult gems including Mia Farrow's chilling The Haunting of Julia.
Accessibility at the event Death Lines
This event will take place on 31st October at 6.30pm. It will be presented as a hybrid event – it will take place in the Kensington Central Library lecture hall and will be streamed online at the same time.
Register for this event on Eventbrite to access the virtual link.
The Eden Project is a research and educational visitor centre in Cornwall that is filled with a range of tropical forests, gardens, trails, exhibitions, sculptures, adventure activities and much more. There's so much to do there…
During its all-new Halloweden adventure, which runs from 22nd to 30th October, the Eden Project will be opening late into the evening so that you can keep warm by the light of the fire and in a brand-new experience, venture deep into the Rainforest Biome (pictured below) at twilight for a bewitching torchlit trail… if you dare!
All visits to Eden must be pre-booked in advance, including those who visit for free, such as Eden Project Members, existing Annual Passholders and Locals' Passholders, carers and under-fives.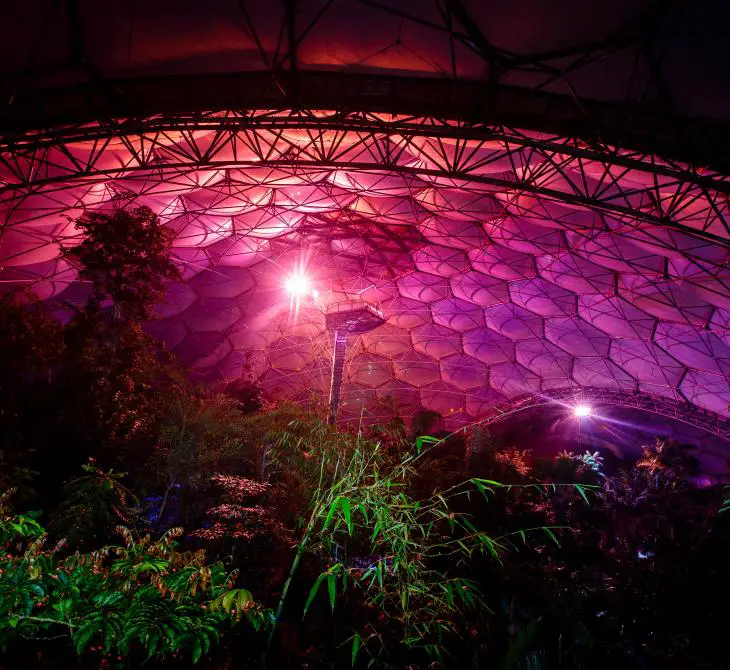 Accessibility at the Eden Project
The Eden Project caters to many different needs and impairments. The attraction's key facilities include:
accessible parking spaces and toilets
free entry for carers or personal assistants
manual and powered wheelchairs available for free
braille guide books
a text reader that can be borrowed to read and interpret signs
support from a sighted guide
assistance dogs are welcome
all-terrain 'Tramper' mobility scooter, enabling you to discover the extensive outdoor gardens and estate.
Check out full details of the accessibility features on the Eden Project website.
This Halloween, join HistFest for a virtual evening of ghost stories and witches as it turns back the clock to 1690 to tell M R James's haunting story The Ash-Tree.
Beforehand, it will be conjuring an expert panel of speakers to lift the veil on the history of ghost stories, witches and creepy relics.
The live panel discussion draws upon the expertise of historians and supernatural writers. 
Accessibility at Halloween Fright Night
This online event will take place on 31st October at 7pm and attendees will have access to the event for seven days.
The reading of The Ash-Tree has closed captions. The live discussion will be fully captioned within 24 hours of being streamed. If you have any additional access requirements, get in touch by emailing enquiries@histfest.org.
Find out more about who will be joining the panel discussion and book your place at this event on Eventbrite.
Bring your friends and family together with sensational seasonal activities and discover the astonishing kingdom of Longleat Safari Park.
From 22nd to 30th October, the Park will be bursting with beautiful and bold colours as it invites you to surround yourself with all things autumnal.
The Longhouse is having a seasonal makeover and will be jam-packed with fun things to do that will delight the young and the young at heart. Featuring:
sand art
craft corner
mini ride-on tractors
owl flying displays
pumpkin carving
chainsaw carving
farm animal meet and greets
Plus, hunt for the giant pumpkins that have been hidden around the Park in the fabulous Pumpkin Trail, perfect for all the family and great for a seasonal photo opportunity!
Accessibility at Longleat Safari Park
Longleat provides a range of services to make its park as accessible and inclusive as possible. The majority of the site is accessible if you use a wheelchair and/or service dog, but some areas cannot be accessed due to safety measures. Hearing loops are installed on all Longleat safari buses.
There are several accessible toilets across the park and a Changing Places toilet in the main accessible toilets off the Main Square near The Sweet Shop. There are also concessionary tickets for carers and a queue access scheme for if you have difficulty queuing.
To view further details of accessibility facilities at Longleat, go to the visitor information page.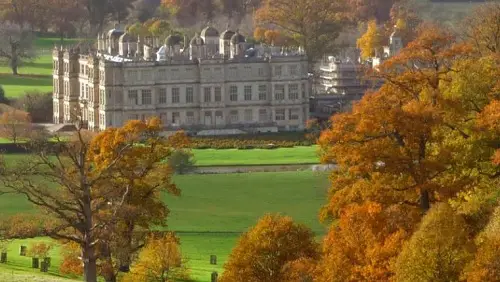 This online Historical Discussion Group, which comes together monthly, will be observing and discussing macabre themes in paintings and artworks for Halloween. Be warned – some of the artworks may not be for the faint-hearted!
Accessibility at the Historical Discussion Group
This event will happen on 31st October at 1pm. A Zoom link will be sent out to those who have registered via Eventbrite, along with some additional sources to look at before the event.
Register to the Historical Discussion Group on Eventbrite.
What are you doing this Halloween? Let us know in the comments box or on Facebook and Twitter @DHorizons.
By Emma Purcell 
More on Disability Horizons…