Featured Resources

WAV Compare – the UK's leading online resource for wheelchair accessible vehicles. Working in partnership with specialist WAV dealers to bring over 500 used and new vehicles for sale or hire. Search and find vehicles based on adaptations and conversions and easily contact the dealer direct.

Bristol Street Versa – we specialise in wheelchair accessible vehicles and vehicle adaptations, and have successfully done so for over 25 years. With a wide range of wheelchair accessible and Motability vehicles in stock, and expert staff on hand, we make it a priority to help our customers gain mobile independence.

Lookers – we are pleased to support the Motability Scheme. We offer a broad range of adapted vehicles to meet disabled motorists' requirements. We work hard to help disabled motorists and their families become more mobile and enjoy the independence of owning a car.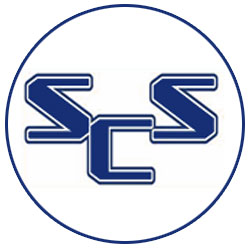 Singlewell Car Sales – we are a family run business who specialise in sourcing quality used VW Caddy Maxi wheelchair accessible vehicles. All supplied with a new MOT, full service and HPI checked. They all include easy access ramps for scooters and wheelchairs and allow ample space for up to 5 adults plus a wheelchair passenger.

Inchcape Volkswagen – has a wide range of offers available within its Volkswagen Motability scheme. Drivers with a higher rate mobility allowance can exchange this for a brand new car every three years. Insurance, road tax, maintenance, servicing, repairs and breakdown cover is also included. The selection of vehicles on offer is diverse too, ranging from the nifty up! city car to the sporty Scirocco – many with nil advanced payment.
Other links
Access Alternatives WAV – www.accessalternatives.co.uk
ACR Car Sales – www.acrcarsales.co.uk
Allied Mobility – www.alliedmobility.com
Brotherwood Mobility – www.brotherwood.com
Clarke Mobility – www.clarkemobility.com
Constables UK – www.constablesmobility.com
Disabled Vehicles – www.disabledvehicles.org.uk
Elap Mobility – www.elap.co.uk
GM Coachwork – www.gmcoachwork.co.uk
Gowrings Mobility – www.gowringsmobility.co.uk
Jubilee Automotive Group – www.jubileeauto.net
Lewis Reed – www.lewisreedgroup.co.uk
Mark Popham Car Sales – www.markpophamcarsales.co.uk
Mobility Nationwide – www.wheelchairaccessiblevehicles.com
Mobility UK Solutions – www.mobilityuksolutions.co.uk
Premier Mobility – www.premiermobilitycars.co.uk
Steering Developments – www.steeringdevelopments.co.uk
Thorntrees Garage – www.thorntreesgarage.co.uk
Unwin Safety Systems – www.unwin-safety.com
Wheelchair Accessibles – www.wheelchairaccessiblevehicles.co.uk
Wilson Healey Conversions – www.wh-conversions.co.uk
Please note that all resources on this page have no affiliation to Disability Horizons, but are resources that have simply been shared by our reader community. Unfortunately, we cannot verify whether any of these resources are suitable for you and strongly recommend that you make enquiries with the relevant resource to confirm suitability.