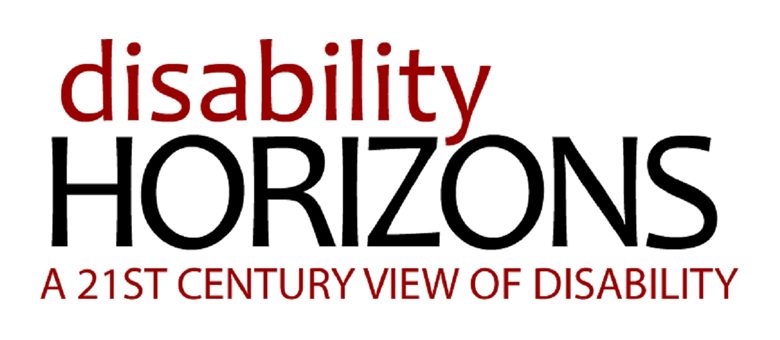 Welcome to Disability Horizons!
We are the duo of Srin and Martyn and as co-editors we would like to introduce and welcome you to our new online magazine, Disability Horizons! In this first article of our first edition we wanted to share our reasons for starting Disability Horizons and what we aim to achieve and what is in store for this first edition.
We both have been disabled since birth due to a disability called Spinal Muscular Atrophy. However, we have never allowed disability to be a barrier to what we wanted to achieve in life, whether that be going to university, working full time, having a rich and varied social life or travelling across the world. We hope that Disability Horizons will help others with disability achieve the same.
Disability Horizons aims to promote a positive and inclusive image of disability to the wider world to challenge negative stereotypes, misconceptions and injustice; and ultimately help individuals with disabilities to make the most of their lives and be treated the same as any person in society. We want to do this by sharing a variety of articles through this site that covers variety of topics ranging from the political to the practical, and articles about everyday individuals and challenges they face to those whose decisions have an effect the lives of many disabled people in the UK and beyond. In addition to the topical and serious, we will also be sharing articles from our contributors on the lighter side of life, which we hope you will find entertaining as well as informative.
Disability is unique to every person, and to reflect that we need a diversity and plurality of opinion. Therefore, we invite our readers to contribute articles on any issue that they think promotes the aims of Disability Horizons.
In this first edition, we have a number of guest contributors from across the world on a spectrum of topics.
• Sonshine Morris from Florida writes about a new patented wheelchair designed to help people with disabilities take part in performing arts
• Entrepreneur Andrew Bush who was paralysed from the shoulders down as a result of a spinal injury caused after an accident talks about setting up his new business and the unique challenges faced
• Mike Hill in Botswana operates accessible safari tours in southern Africa through his company Endeavour Safaris offers a fascinating viewpoint on adventure travel into the wilderness for people with disabilities and the challenges faced in starting his company
• Rupy Kaur from Manchester who is the Disability Officer for the National Union of Students (NUS) writes about access to higher education and the effect increased tuition fees
Finally, we every so often will do something a little adventurous and a little crazy, which we will write about!
Srin and Martyn