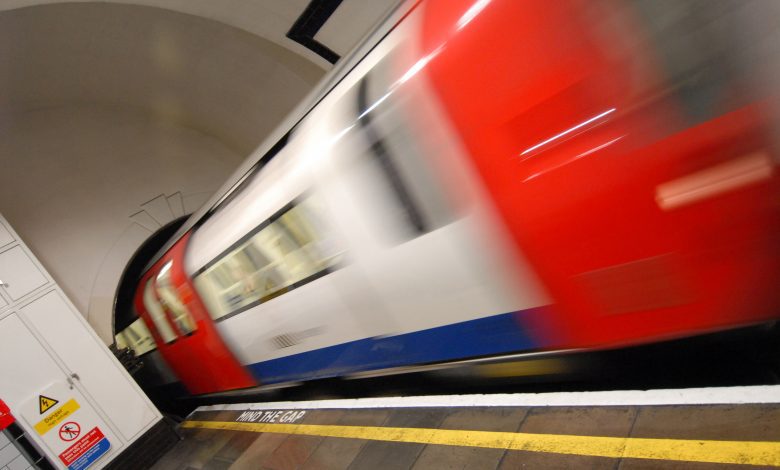 Transport for London ("TfL") who are responsible for managing the London Underground are currently investing billions of pounds to upgrade the network in a process that will continue over the next 10 – 15 years. One of the key aims of the upgrade is to improve the accessibility of the London Underground to all whom wish to use it.
TfL kindly invited Martyn and I for a tour around the newly refurbished Kings Cross Station and to try out one of the newly accessible trains on the Victoria Line. In this article, we report back on what we discover and what the future holds for making the world's oldest metro system more accessible to all.
Background
The London Underground (or the "Tube" as it is known to Londoners) is the oldest metro system in existence. From the initial opening of part of what is now known as the Metropolitan Line in 1863, the Tube has grown into the transport backbone of one the world's busiest and most vibrant capital cities that is relied upon by millions of people travelling around the city every day.
Much of the Tube's original infrastructure was built in an era where little thought or consideration was given to people with disabilities. To put things further into historical context, until 1993, the London Fire Brigade prohibited wheelchair users from using the Tube for safety reasons.
The advancement of the disability rights movement in recent decades and the resulting change in attitudes rendered the original stance of the Tube's authorities untenable and it could no longer be justified that a section of society be excluded from something as socially and economically fundamental as its metro system. Things had to change and while new lines such as the Docklands Light Railway or the Jubilee Line extension were to be constructed to inclusive and accessible design standards, the vast remainder of the network's 260 stations would need to be "retrofitted" with accessibility.
Evolution rather than revolution
By the end of the 1990's, as a result of decades of underinvestment, it was evident that London's ageing Tube network was in need of a massive overhaul. However, transforming some 200-odd stations, many of which were built over a hundred years ago, was never going to be an overnight process. Closing down the entire network which millions of Londoners use on an everyday basis in order to rebuild it was never going to be feasible. Therefore, in the early 2000's, the upgrade was commenced that was to take up to 20 – 25 years and was to be carried out gradually over a line by line, station by station process in order to minimise disruption.
Upgrading the London Underground
Currently, the Jubilee Line Extension (between Westminster and Stratford) and the Docklands Light Railway are the only fully accessible stretches of the network by virtue of their recent construction. Major works are being carried out or planned on various stations across London as part of TfL's investment programme. Moreover, on many of the key interchanges and hubs, stations are receiving substantial upgrades under the Crossrail and Thameslink rail projects which will greatly increase the number of metro and overground services that are accessible. Last year, a new fleet of trains was introduced to the Victoria Line and by the year 2015, the Metropolitan, Circle, Hammersmith & City and District lines will have brand new trains that will comply with accessibility standards.
In addition to capital intensive infrastructure works that cost many billions of pounds to implement, TfL are also investing in other key inclusivity related features and measures such as:
• Wide access ticket turnstiles
• Lowered ticket machines
• Tactile flooring
• Clearer signs with improved visibility
• Disability training for all staff members
• Improved and up to date customer information on its website www.tfl.gov.uk,  with greater detail on the exact accessibility features of each station
Kings Cross Station and the Victoria Line
Coming back to our tour of the station, Martyn and I met Wayne Trevor, TfL's Accessibility and Inclusion Manager and Anne Laker, TfL's Press Officer one morning outside London's Kings Cross Station ("KX") to show us an example of a newly refurbished station under TfL's investment programme.  KX is one of London's biggest interchanges for local, regional and national rail services and is connected to the newly refurbished St Pancras Station, which is home to the main UK terminal of the Eurostar network.
Last year a major overhaul of KX was completed and this was immediately evident when we went inside. The main ticket hall was spacious (the refurbishment quadrupled the floor area) and well lit. Lowered ticket machines, easily identifiable help points (which are intercoms to station operators) and wide access gates at the ticket turnstiles had been installed.  On passing through the ticket barriers we were approached by station staff kindly asking whether we required any assistance to reach the platform. Following that, we went to the new lifts that connected the ticket hall and train platforms, which had buttons that had been lowered and which were easy to reach. A further trip down another lift was needed to get to the Victoria Line platform. KX is a vast labyrinth so travelling from the ticket hall to the correct platform can take some time.
Aside from getting down to the platform from street level, a problem that disabled travellers often face is the process of boarding the train. Depending on the design of the station, there can be a large step and gap between the platform and train and very little physical indication of where the platform ends (something very important for individuals with visual impairments). At KX, part of the platform has been raised ensuring that there is level access between the platform and the train. Once we had comfortably boarded the train for our short journey to Green Park Station, we were able to safely park our wheelchairs in the designated wheelchair space. Compared to older trains, the new Victoria Line trains have more space to manoeuvre. Also all audio and visual systems (such as signs, customer announcements, emergency alarms etc) are to modern and inclusive standards.
A personal fear of mine (but one that is has never thankfully never come to fruition) are doors shutting on me while boarding. While on our journey to Green Park, Wayne allayed this fear of mine by informing me that on new trains, the driver has live video feeds in his cabin of all carriages and would be aware of a wheelchair trying to board the train.
We rather merrily travelled along to Green Park Station and safely disembarked from the train. Unfortunately, while it was possible to get off the train, we were unable to reach street level, since the refurbishment of Green Park Station will not be completed until next year in time for the Olympic Games. Therefore, we hopped back onto the train on the opposite side of the platform and back to KX.  Currently only three stations (KX, Tottenham Hale and Brixton) on the Victoria Line have step free access from the surface level to the platform, with Green Park scheduled to be the fourth on completion of refurbishment next year.
On returning to KX, we were taken back up to the ticket hall and through to one of the entrances of the station showing the extraordinary regeneration process that is being carried out in the Kings Cross area, with a fully accessible and inclusive station as its hub.
Other inclusivity related measures
While on the train, we chatted to Wayne and Anne about some of the other things that TfL try to do in order to make the life of disabled travellers easier. In addition to the on-going works mentioned above, the importance of transparent and easy to understand information and the availability of free travel were highlighted.
As readers of this article will most likely appreciate, everybody's disability is different, and accessibility requirements are extraordinarily diverse. To ensure that TfL's customers have the information they need to decide whether they are able to undertake the journey they wish, TfL have produced a series of wide ranging access guides from step free access details to audio guides to accessible toilet maps which are available from TfL's dedicated web page.
Free travel with the Freedom Pass
In addition to making the Tube accessible, it should be noted that parts of network which are accessible can be free to use for people with disabilities if they have a Freedom Pass.
The Freedom Pass is a travel card available to disabled people that entitles holders of the pass to free travel on London's trains and buses. The utility of this pass was highlighted during our tour when Martyn had to purchase a ticket as he did not have a Freedom Pass and unfortunately had to buy a ticket!  I have had one for many years as I grew up in East London near to Docklands Light Railway and Jubilee Line stations, and therefore, the Freedom Pass has always been something that I have depended greatly on.  Information on how to receive a Freedom Pass can be found by clicking here.
The future
By the end of the decade the Crossrail and Thameslink programmes should have been completed, along with numerous other stations across the capital being refurbished under TfL's investment programme to create a network of accessible stations spread across the city allowing disabled people to carry out their journeys.
Making the Tube accessible will be a long process. While the number of stations that are accessible is still less than ideal, what we were shown at KX demonstrated that serious investment is being made to improve accessibility on train lines that were constructed a very long time ago, and what the future may look like in terms of accessible railway networks. We at Disability Horizons thank Wayne and Anne for their time in showing us a glimpse of the future, and hope that this glimpse of accessibility and inclusivity eventually becomes the accepted reality for all people with disabilities wishing to travel in London by its famous Tube.
By Srin Madipalli