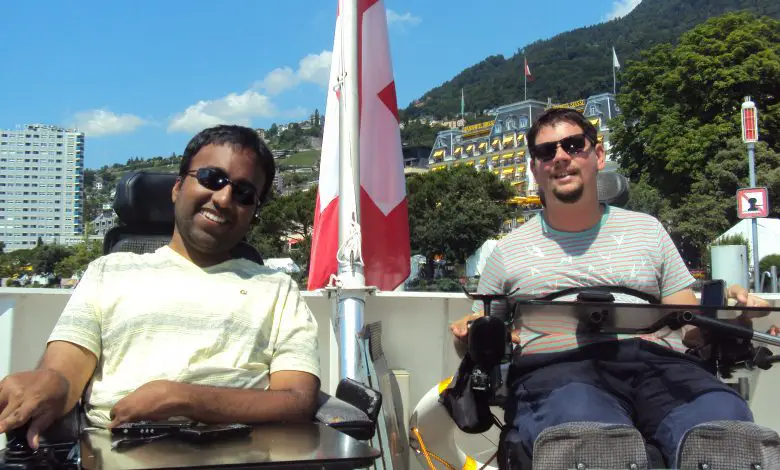 Mountain air, chocolate, cuckoo clocks and cheese, yes… this time around Disability Horizons' co-editor and roving globetrotter talks about his recent road trip to Switzerland and his experience of having a helicopter ride through the Swiss Alps.
On first thought, you probably wouldn't think of Switzerland as a holiday destination in the middle of the summer! Given its Alpine location and reputation for fantastic ski resorts, you would probably think Switzerland was perhaps more of a winter thing. A recent trip to Switzerland in July put such thoughts firmly to rest, and instead discovered a beautiful country  with much to offer.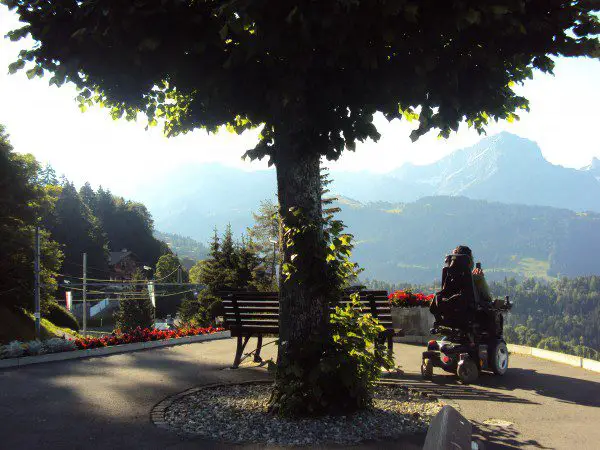 We road tripped down to Switzerland with my old uni friend, Andrew to hang out in the town of Villars-Sur-Ollon (simply known as "Villars"). This is where Andrew had grown up before later moving to the UK. While I had gone on road trips before, this was the longest drive I had ever been on.
Driving down to Switzerland was much easier than first imagined for my PA, Bjorn. The highways are far less busier than in the UK and felt much more conducive to long-distance driving. As a passenger, I was occasionally required to act as navigator, parts of the 12 hour drive did get a little boring. However, for the final third of the journey when driving across the border from France and to Switzerland, the scenery and views while driving through the Alpine ranges were stunning. We left London at 8am in the morning and had arrived in Villars just before 9pm in the evening.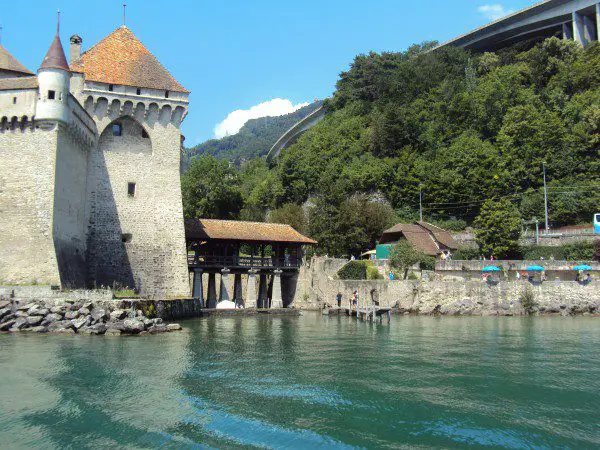 We stayed at Hotel du Golf, which was a five-minute walk from my friend's house, and was fantastically perched on a mountainside, which allowed for fantastic views over the valley. The hotel didn't have the roll-in shower which I require, but using my new shower chair, I could be transferred across into the bathtub. However, due to the height of the bathtub, we had placed blocks under the shower chair in order to raise its height. For those who are a little bit more mobile, the hotel can provide a powered bath chair that can lower you down into the bath, if you're able to transfer onto the seat. Aside from the issue of the bathroom, the room was spacious and allowed easy access.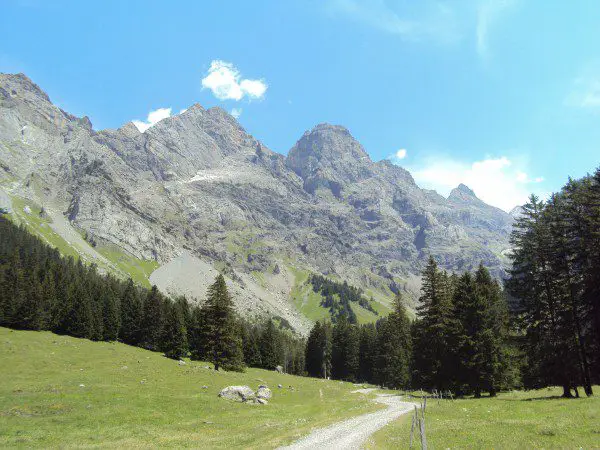 The best thing about Switzerland is the outdoors. So for most of the week, we trekked around mountain paths in the vicinity of the hotel and went on lots of long walks. We also organised day trips in our car to Geneva, Lausanne and Montreux.
Of those individual trips, Montreux was my favourite as we hung out at the annual jazz festival, watched live music and from there took boat trip around Lake Geneva.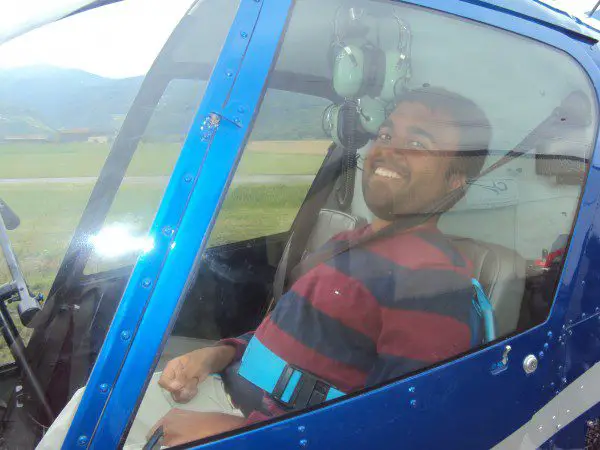 Like with any of my holidays, a little bit of an adventure had to be thrown in. To achieve this, Andrew and I organised a plane and helicopter ride through the Alps. This was arranged by an organisation called Handiconcept, who are well known for adapted skiing. But during the summer months, Handiconcept are also able to arrange activities such as mountains flights or paragliding.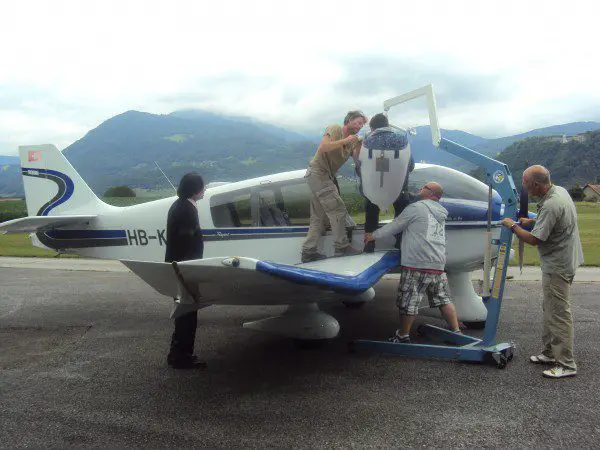 As I was already planning to have a flying lesson when I got back to the UK, it was agreed that I would ride in a helicopter, and Andrew would fly in the plane. To transfer us into the helicopter and playing respectively, there was a large hoist which our PA's were able to use. While getting us into the helicopter and plane wasn't easy, it was much easier than I had expected.
I really enjoyed the ride in the helicopter. We flew over the lake nearby and then through the valley of the nearby mountain ranges. The scenery was beautiful and the ride was a lot of fun. Unfortunately I wasn't able to take any photos while in the helicopter!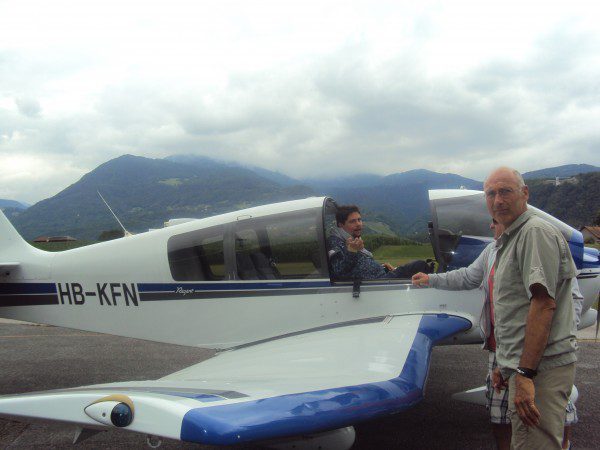 My holiday in Switzerland was very relaxing, with full of long walks and lots of great food. This was much needed as the previous 2 to 3 months at work had been very busy, and this holiday couldn't have come soon enough! While driving down was a bit of a pain, having the car in Switzerland was a big help. This gave us flexibility to go where we wanted and meant that we didn't have to rely on public transport.
The drive back to London went smoothly, and I was chuffed with the fact that we were driving back with a car full of really good chocolate and cheese! For a bit of escapism, and to simply recharge the batteries, Switzerland was perfect and I hope to return there again in the not too distant future!
By Srin Madipalli