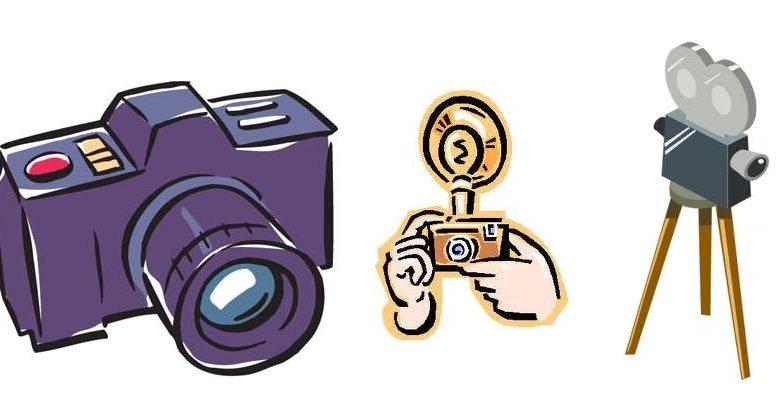 Competitions
*NOW CLOSED* The Art of Inaccessibility: the Disability Horizons Photography Competition
The Art of Inaccessibility – The Disability Horizons 2011 Photography Competition (#DHphotocomp)
We have the magazine, the Meetups, now we are launching our next big thing!
Basically, both Martyn and I have big empty spaces on our walls in our apartments (i.e. the Horizons HQ) that we would like to fill up with a picture. So we proudly announce our first photography competition called "The Art of Inaccessibility".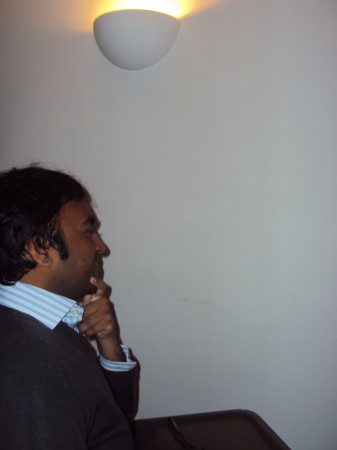 Our magazine is about breaking barriers down and to highlight that they exist, and that they exist in different forms around the world, we invite readers to submit photos from anywhere in the world of anything depicting a form of inaccessibility.
This can take the form of any barrier (whether physical, attitudinal or organisational or pretty much anything else you can think of) which depicts inaccessibility in the 21st century.
We know absolutely nothing about photography and have never taken a decent picture in our entire lives, but will use our expert opinion to pick a winning photo that is:
– stylish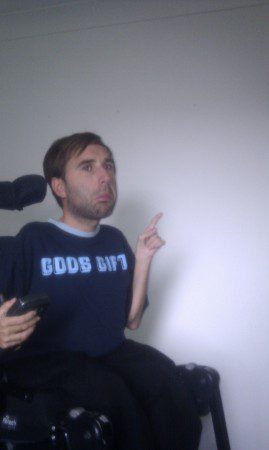 – conveying a compelling message
– elicits a powerful emotion (can be any emotion from anger to humour, or sadness to joy)
– iconic
– looks really good!
This magazine currently runs on the good will of its readers and the food that its founders eat in order to have the energy to run the magazine. Consequently,  the best prize we can offer is the accolade that your picture will be proudly hung up on the walls of Horizons HQ and the eternal glory of knowing that your winning image will be seen around the world (we bet you didn't know that as of today we have readers from 51 different countries!).
In all seriousness though, as much as we want to fill our walls up with a nice framed photo, we want images that will become iconic depictions of how inaccessibility still exists in the modern world, and makes a powerful point to the powers that be.  We'd also really like to create a gallery or exhibition whether in the real or online world of some of the photos, but let's wait and see what we get.
In order to pick a winner, we must have enough pictures to choose from. We must have received at least 1000 photos or 250 different people submitting photos, so spread the word if you want to win!
We will pick a winner on January 31st 2012.
How to enter
There are two ways, 1) a preferred way; and 2) an alternative way (not so preferred but we are easy going, so not to worry).
The preferred way
1. Access the Flickr group we have created for the competition by clicking here.
2. Upload the photo, and in the description panel, a) add the your name (s) (if the photo is a group effort); b) location; c) and a very brief summary of the meaning behind the photo.
3. Add the user "Disability Horizons" as a friend on Flickr so we can contact you if you win.
The alternative way
Using Flickr is the preferred way as it involves a lot less work for us and for you, but we know not everyone may want to create a Flickr account. So you can also submit your entries to:
photocompetition@97c.026.myftpupload.com
In the email, please add:
• Name(s) of the photographers
• The location of where the picture is taken
• A very brief summary of meaning behind the photo
Competition Rules
• The photo must be your own work (or be a picture taken under your instruction and direction if you need help using a camera).
• Photos submitted can be group efforts and more than one photo can be submitted (but be reasonable, and don't upload multiple versions of what is effectively the same photo)
• In the description to the photo added, please add your name(s) (if a group effort add all the names of the group)
• The photo must be genuine and an authentic representation of the "real world" i.e. no fakes, forgeries, plagiarised photos, illustrations or computer animations etc.
• We want photos to be thought provoking, but please, in the widest possible sense you cannot submit a photo that could be construed as being offensive or derogatory to another person. You also must have the permission of individuals easily identifiable in the photo.
• The process of taking the photo and the photo actually taken must comply with any laws or rules of where it is taken (we do not want to hear that you ended up getting water-boarded and locked up in some cold, dark and damp jail cell because of the picture).
• The picture can be taken anywhere in the world!
• You (and the group that took the photo) will always be credited with the photograph and will keep ownership of all intellectual property rights, but by submitting a photo you agree to provide Disability Horizons with a royalty free global licence to use the photo for publicity, promotional or editorial purposes or to use the image for any exhibition or gallery we may run in the future.
Happy snapping and good luck!
Much love,
Srin and Martyn