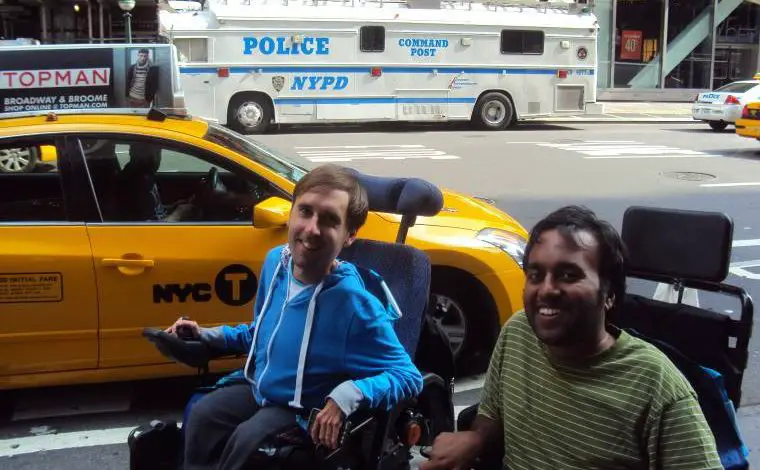 Apologies for being out of action for a little while! Martyn and I mistakenly thought we could easily use this whole "internet thing" that seems to be taking the world by storm at the moment, on the go, wherever we were in the world. But alas, our hotel internet access was too intermittent to be able to upload our weekly stream of super-duper articles for you all to read.
However, rest assured, we are back in action and ready to go and we'll be putting together a few articles on our recent trip to New York (obviously….), over the next couple of weeks with the full lowdown (or as "full" as we can without revealing the details of the drunken exploits of some in our group!) of travelling to New York and experiencing the Big Apple.
On the flip side, the enforced Horizons interlude did give us the chance to take stock of things and reflect a little on how things have progressed since we launched in April and how we should go forward and best advance our founding ideals.
From a standing start of absolute zero in terms of readership, the magazine now routinely gets several thousand hits a week and a recent statistics update revealed that we now have readers in 51 different countries (…so a big hello to the new readers in Nepal and Tanzania!). We like to think that the articles that the Horizons community publish through the site are really striking a chord with people, and can only hope that we continue to have YOU (yes… you!), the reader continuously giving us a great selection of amazing stories to publish.
In terms of going forward, in addition to the usual feed of fab articles, to keep with the community theme, we are planning to organise more social meetups over the next few months in cities across the UK and then beyond for Horizons readers through our Meetup Group. Please join the group to receive updates of future meetups, and if you would like to organise a meetup in your local area, we would love to hear from you.
The other snippet of future news (more shall be revealed next week, hehe!) is that we have an exciting photography competition planned, so start dusting off those photo taking machine thingy's whether they be Polaroids, your dad's 1970's manual focus analogue camera which needs a metre of film to be loaded, mobile phones, or some fancy digital all singing-all dancing camera with zillions and zillions of pixels to be ready for the launch of the competition! All will be revealed next week.
In all seriousness though, we are really really really grateful for the support we have received and for the participation of growing Horizons community in helping make our ideas possible and helping people with disabilities around the world with whatever they want to achieve.
Srin and Martyn
P.S. We are now fully plugged in with Twitter and Facebook, so please do connect with us through these mediums, but as always (you know the drill…) email us at editor@disabilityhorizons.com if you would like to write for the magazine.