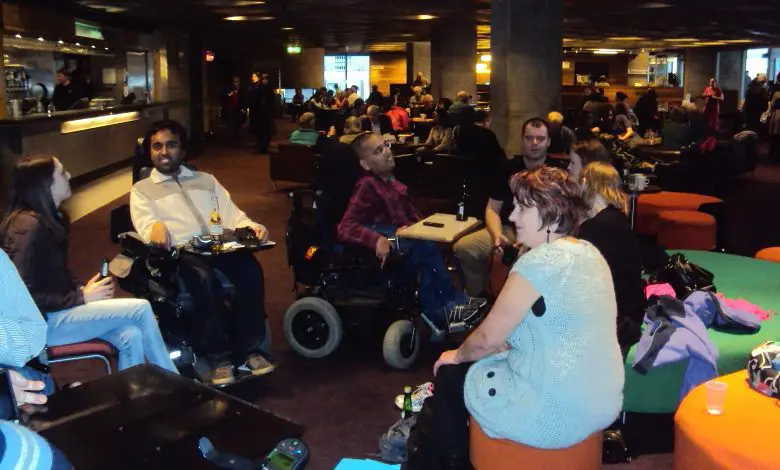 On Saturday 26th November, following the success of our New York MeetUp, we held the first Disability Horizons social MeetUp in London at the National Theatre.
We just want to say thank you for those who came over and joined us for a drink on a cold London afternoon! Here are few pictures we uploaded onto Flickr, which you can see by clicking here.
Join our MeetUp.com group to find out about future Horizons meetups!
Also, please do get in touch if you would like to organise a Horizons meetup in your local area by contacting us at editor@disabilityhorizons.com.
Srin and Martyn