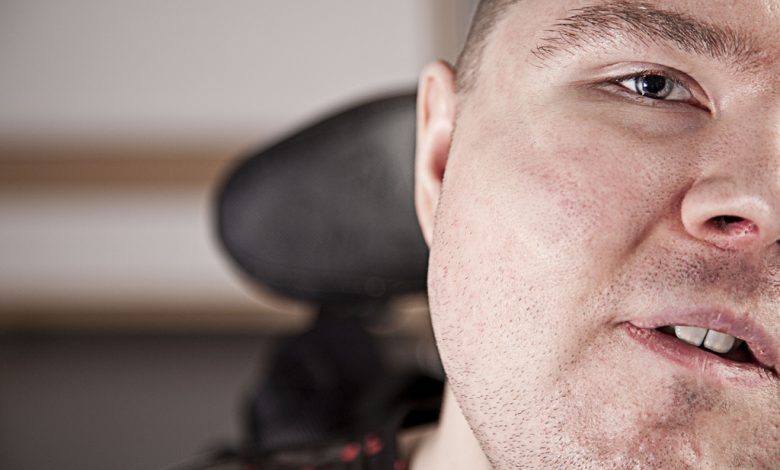 New Disability Horizons contributor, Emily Alecock, is a photographer specialising in the positive promotion of disability. She tells us how she hopes her work will change people's perceptions of disability.
Hi, I'm Emily, a photography student currently in my last year at University of Derby. I first decided to specialise in disability promotion when I started a large project in my first semester of year three. I was lacking inspiration and motivation in every way imaginable, so I decided that I needed to focus on something that I was passionate about in order to motivate myself. Having a younger brother with Duchenne Muscular Dystrophy, and having worked as a carer within the healthcare industry for several years, I was prompted to turn to the subject of disability.
Researching the subject, I quickly realised that the majority of photographs of disabled people are very negative, and mainly used within charitable organisations. Having lived within the disability world all my life, I already knew that societies' opinion towards disability is very negative, and that has to change. I knew from that moment on, that this was something that disability was passionate about portraying in a positive light.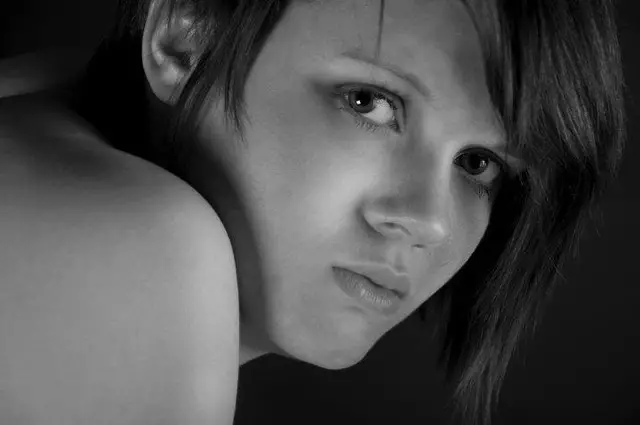 When I started the project, various professionals told me that this was not something that I would ever make any money out of or go very far with. Little did they realise that I am the type of person who, if you tell me I can't do something, I will do it just to prove everyone wrong. I believe this is down to the inspiring positive attitude of my parents, and the way that they have brought up my three siblings and me. Our family motto has always been "no regrets" and I knew that I would regret not pursing through something that I love.
When it comes down to it, I am an ordinary hard-working woman that has been completely inspired by life experiences, and especially my brother. No matter what he is faced with, he picks himself up and carries on. This is the attitude I had to adopt to make this project possible.
My aim for this project is to get my work seen by as many people as possible, and to make them realise that I will not give up until I feel that I have made a difference to societies' attitude towards disability. I will never be able to change everyone's opinion, but if I can make just one person realise that disabled people have the same feelings and desires as everyone else then I can sleep at night knowing that I am getting through to someone. I really want to raise awareness of disability in general, and would hope to eventually have some work published on a larger scale. I just want to make sure that disabled people have a voice and are heard.
I recently did a project with Carl Tilson, who also has Duchenne Muscular Dystrophy. This was basically the taster for what was to come. I always knew that working with disability would be difficult, due to obvious restrictions. But I feel that having worked with someone with no mobility at all, I am prepared for anything that is thrown at me. Carl was an excellent participant and a very willing model, I feel truly honoured to have worked with him. It was extremely difficult to find disabled models, as a camera can be very daunting at the best of times.
I am currently working towards my degree show that goes up at the Markeaton Campus at the University of Derby on the 1st June. So, if you are interested, please feel free to come along. I am now working on expanding my project into the use of a documentary-style of photography, combined with the use of environmental portraiture. I feel that I can connect with an audience much more effectively when the subject is in their natural surroundings. I am also considering making this into something that will raise awareness of how a family deals with disability. Every family is different, and most parents are the main carers. I feel that people need to be made more aware of the positive and negative effects that living with a disability can have on a family.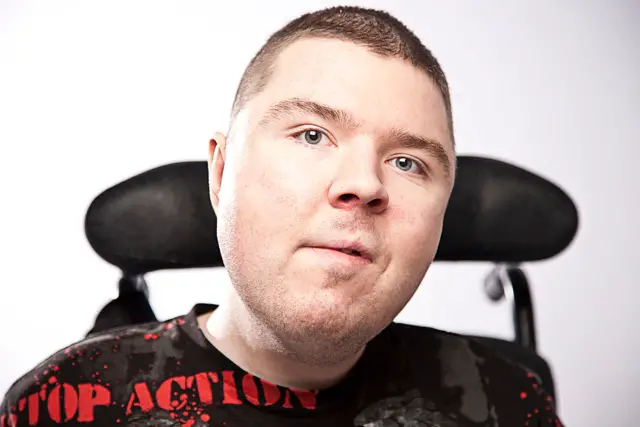 I am hoping that I will eventually be able to make this into a career, but in the mean time, I am aiming towards a career in marketing and advertising within charitable organisations, with the view that I may be able to incorporate my photographic work into it. But before I get there, I have a lot more hard work to do.
Thank you for taking the time to read this. I hope you are as inspired and passionate about my work as I am. If you would like to work with me or would like more information then please do not hesitate to contact me via email.
By Emily Alecock
Why not show us your photographs by posting them on our Facebook wall or tweeting @DHorizons?