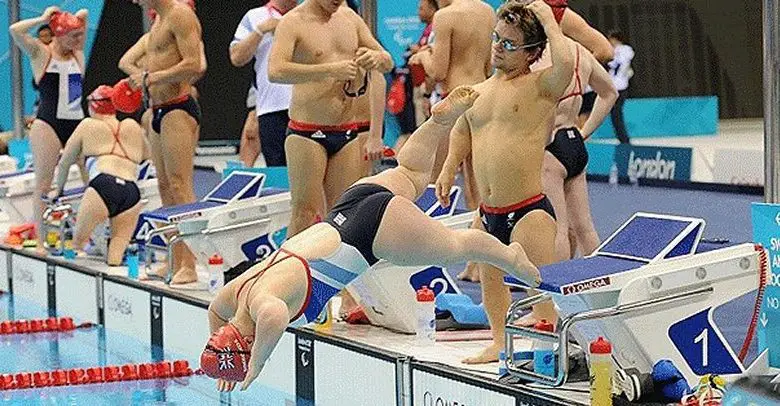 Paralympic swimmer Nyree Kindred, who has won ten medals in the last four Paralympic Games (including silver in the London 2012 Paralympics Games) talks to Disability Horizons contributor, Zubee, about becoming a Paralympic athlete and her hopes for the future.
Please can you tell Disability Horizons readers how you got started in your career as an athlete and why you chose swimming?
I started swimming at the age of 5 but made my international debut at the age of 19, where I represented Great Britain at the European championships in Germany.
I have always swum since I was a young girl; I tried out other sports as a child but always preferred swimming.
How did it feel being part of the London 2012 Paralympic Games?
Being part of any Paralympics is a proud and fantastic feeling, but being part of the London 2012 Games was just awesome. It was a once in a lifetime thing. The experience and atmosphere were something that can never be felt again.
What memories have you taken away with you?
Memories of walking out for my race and hearing the crowd chant with support whilst sitting on the block is something I will always remember.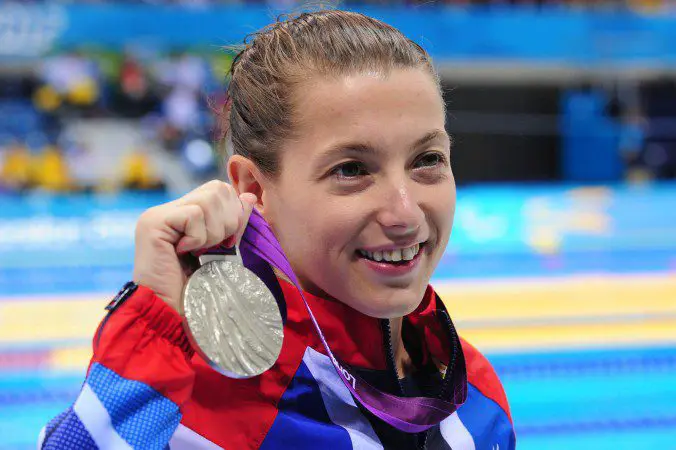 How did you prepare for the 2012 Paralympic Games?
Preparing for London 2012 was totally different to the run-up to previous games, as I gave birth to my daughter in June 2011. With sleepless nights and juggling motherhood, it took more dedication and determination than every before. But I can safely say it was totally worth it.
Who is your role model and why?
I don't have a role model in particular, but I feel that any athlete who can be at the top of their game and has worked extremely hard to get there deserves to be a role model.
What advice would you give other disabled people who would like to take up swimming?
Enjoy it. It's a great sport for general fitness and it relaxes you, which certainly helps with my disability. If you're keen to compete, then work hard and don't let anyone tell you that you can't reach your goal.
Do you think the Paralympic Games have changed people's perceptions of disability?
I believe that the London Paralympic Games have helped make people aware that paralympic athletes are exactly that, athletes… who work extremely hard. We are not just disabled people, but elite athletes who train to become the best. We also hope to inspire people to take up sport and believe they, too, can do it.
How has your life changed since competing in the London 2012 Paralympic Games?
My life hasn't really changed since the games, although more people know what I have done because of the media, so more people want to say and hi and congratulate me. But I have just been focusing on taking a break and enjoying time with my daughter.
When growing up what was your childhood ambition before you became an athlete?
Throughout school I simply wanted to be a hard worker in everything I put my mind too. I've always been a swimmer, so this was always something I wanted to be successful at.
What do you do to let your hair down?
Go home and see my friends and family and just relax, or get a babysitter and see a film. I like to religiously write in a journal, too.
What are your aspirations for the future and what do you hope to do next?
I am hoping to compete at next year's world championships and see if I can improve on the time I did in London this year. It's going to be tough, as the world is moving fast and I hope to keep up or, even better, move ahead.
By Zubee
Main image credited to The Telegraph.
Check out…
• Paralympics Games 2012: the legacy and impact.
• Q&A with Paralympic silver medallist David Smith.
• Doing Sport Differently: a guide to disability sport and exercise.
We'd love to hear about the Paralympic sports you are involved in, so get in touch by emailing us at editor@97c.026.myftpupload.com, tweeting us @DHorizons, sending us a message on Facebook or leaving your comments below.