Lifestyle
We interview 13-year-old disabled model Isabella Neville
Isabella Neville, who has Cerebral Palsy, is used to being in the limelight. Her famous footballer dad, Phil Neville, played football for 18 years. But now she's stepping into the spotlight as she begins modelling at the age of just 13. We interviewed her to find out how she's finding her new found fame, and how she wants to change the face of fashion.
Please can you tell Disability Horizons readers a bit about yourself.
My name is Isabella Neville and I am 13 years old. I was born almost three months prematurely and I have a condition called Cerebral Palsy. However, I have never let my disability hold me back and I don't see myself as different to anyone else. I was born in Manchester, but I currently go to an International School in Spain as I live in Valencia with my parents and my older brother Harvey.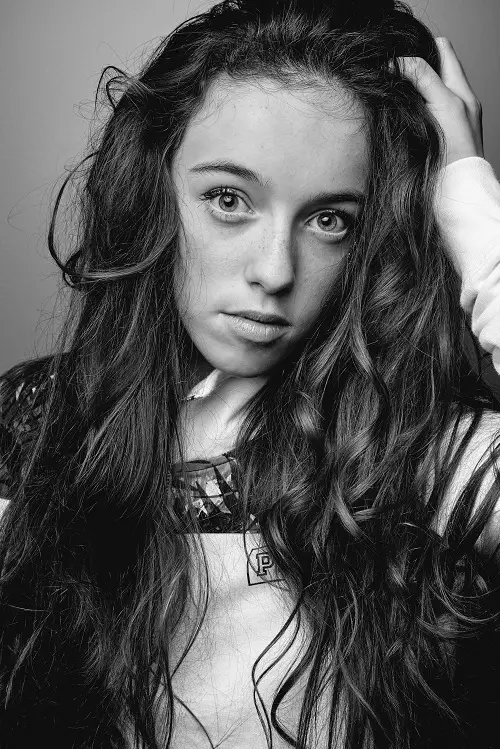 You've just landed a job as a model with Source Models. Can you tell us a bit about that and how it came about?
How it all began… well I had to spend a week in England just before Christmas having hospital appointments and treatments. As my mum knew I wasn't looking forward to it, she booked a mini photo shoot and make over for me during the week to cheer me up. After the shoot, she posted some of the photos on Instagram and Twitter, and it all started from there.
How did you feel when you heard that a mainstream agency wanted to represent you?
I couldn't believe it when Source Models wanted to sign me, that I was being given such an amazing opportunity. It really was a dream come true for me. My parents have always told me and my brother and I that there is nothing we can't achieve as long as we're always honest, work hard and believe in ourselves.
Since launching your career in modelling, how has life changed for you?
Since signing with Source Models day-to-day life hasn't changed. I have had a few lovely trips and photo shoots though, which have been nice. It is really fun going to new places and meeting new people – it's an exciting adventure.
I love trying on clothes, and especially getting my hair and makeup done. I love learning all the techniques that the makeup artists use. I always want to copy them when I am at home! Plus, I'm often allowed to take the clothes I have modelled home, which is definitely fun and a bonus!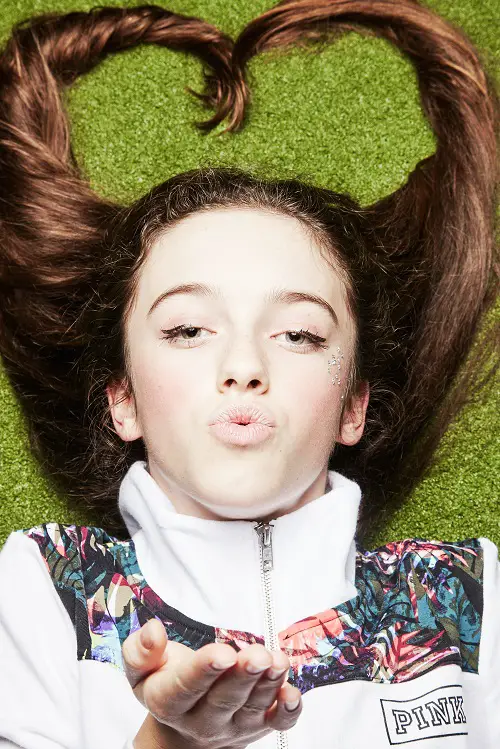 What was it like meeting with Loraine Kelly?
It was fantastic – she was so kind to me, as were all the staff at ITV. Richard Arnold, the Good Morning Britain entertainment reporter, came to see me in makeup with his dog Clemmie. Anton du Beke, from Strictly Come Dancing, also came to see me as he was on the show. It was my birthday that week so they bought me a cake and a present and all sang happy birthday. They made me feel really special. I felt a very lucky girl!
If you got the opportunity to model with a celebrity, who would you choose and why?
If I could model with any celebrity it would have to be Gigi Hadid. She is just super beautiful.
I would also love to model with Ellen Degeneres, as I think she is really funny. I also love The Weekend, as I adore his music, and the Kardashians, as I love their show.
What do you like to do in your spare time?
In my spare time I love to go to hip hop dance classes – I even make up my own dances at home too. I like to hang out with my friends too and watch movies.
As a household we also go to watch a lot of football matches!
What has been your proudest achievement?
It is hard to pick my proudest achievement – being signed by Source Models is definitely one of them. But I am also really proud that I have managed to learn Spanish, that I can walk now without my Kaye walker, and that I am getting stronger and fitter every week.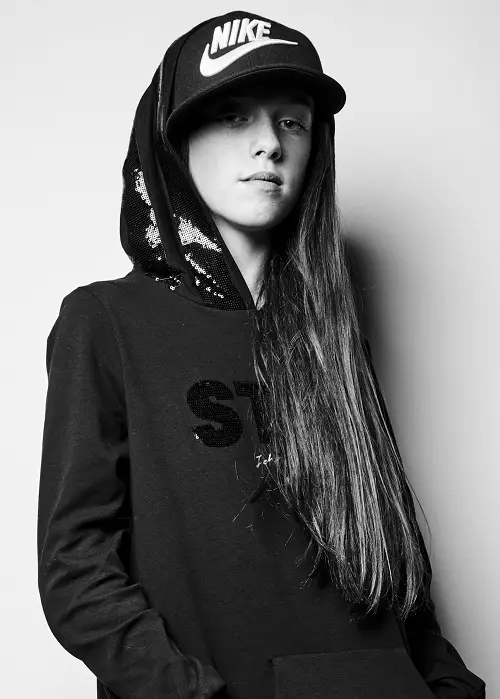 What are your goals and aspirations for the future?
I have a lot of goals that I want to achieve, but one of them would definitely be modelling for a huge super-brand in a big marketing campaign. Historically, the big brands have not used models with any kind of disability, so I would love to be a part of changing that.
What would you say to other young disabled people wanting to pursue a career in modelling, but lacking confidence in themselves?
I would tell them exactly what my parents have always told my brother and me – there is nothing you cannot achieve. Always aim for your dreams and believe in yourself.
I have never been a very confident person, but I have always been determined. My Cerebral Palsy is simply a disability, but everyone has something they are unable to do, and I am certainly not going to let mine hold me back.
I am proud of who I am and my Cerebral Palsy makes me – ME. So I would tell them to be proud of who they are, to keep working hard towards their dreams, and not to listen to anyone who says that can't achieve them.
Interview by Zubee
Check out…
We'd love to hear your travel tips and stories. Get in touch by messaging us on Facebook, tweeting us @DHorizons, emailing us at editor@disabilityhorizons.com or leaving your comments below.