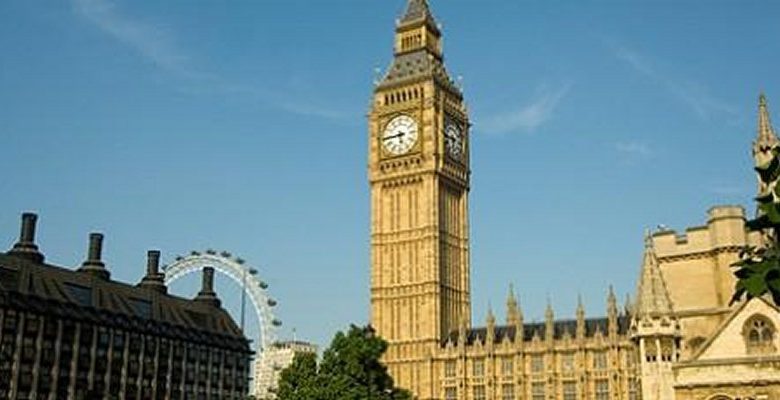 Lifestyle
*NOW CLOSED* Competition! Win a tour around the Houses of Parliament
We've teamed up with the tour guides at the Houses of Parliament to offer a lucky Disability Horizons reader 2 tickets (plus any needed for PAs or carers) for… absolutely free!
UPDATE! This competition is now closed and we have a winner: Liz Sheppard (@wheelieels). I hope you look forward to reading about her experience as much as we do.
We here at Disability Horizons like nothing more than a day out, especially in the bustling city of London. And what would make a trip out all the more appealing? If it was free of course!
All you need to do to win is follow @DHorizons and retweet our competition tweet "#WIN a Houses of Parliament tour & get an article on your trip in DH! RT and follow us to win. Draw at 8pm Fri. http://ow.ly/jh04X" If you're already a follower, then just retweet the competition tweet to have the chance to win.
If you win, you will also get an article about your trip published in Disability Horizons! 1 of the 2 people attending the Houses of Parliament thanks to our competition, must submit an article to us (no more than 1,000 and no less than 500) within 2 weeks of the visit. We are happy to help with this, including creating a questions and answers piece if that is easier.
As we would like the article to discuss the accessibility of the Houses of Parliament and getting to, from and around London, 1 of the people attending needs to have a disability of some form.
We'd also love to include a picture of you at the Houses of Parliament, although no photography is permitted inside the building, apart in the Westminster Hall.
You must be available to take the tour on one of the following Saturdays in 2013 –  6th or 13th April, 25th May, 1st or 8th June – subject to availability for any given time slot.
Houses of Parliament and accessibility
The Palace of Westminster, home to the Houses of Parliament, is one of the most iconic buildings in the world. From its beginnings in the 11th Century when Westminster Hall was used as a meeting place for the King and his Council, the Palace has evolved to become the workplace of a 21st century Parliament. Following a fire in 1834, most of the original Palace of Westminster was destroyed (Westminster Hall was saved) so most of the buildings seen today were built in the mid 1800s.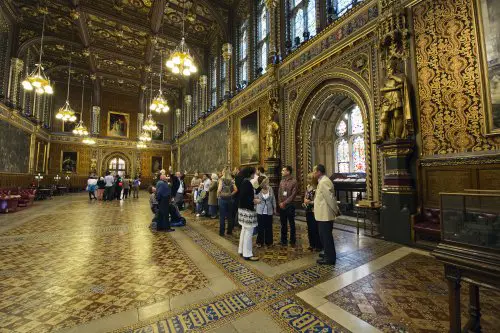 Tours of the Houses of Parliament take 75 minutes and are led by highly knowledgeable Blue Badge guides. The tour route begins, and ends, in Westminster Hall and other highlights include the Lords and Commons Chambers, Queen's Robing Room, Royal Gallery, Central Lobby, Members' Lobby, one of the voting lobbies and St Stephen's Hall.
Most of the tour route is fully accessible, the exception being St Stephen's Hall which has steps at either end but can still be viewed from Central Lobby. The cafe and toilet facilities just off Westminster Hall are fully accessible. The tour shop is not yet fully accessible as it currently located in St Stephen's Hall but the shop will be moving to an accessible location later this year.
Visit the Houses of Parliament website to find out more about the tours and how to get there. Don't hesitate to contact us if you have any questions.
GOOD LUCK!
Check out…
• Accessing the world of cinema.
• Download Festival: do accessibility and heavy metal mix?
• Gilbey Films: showcasing disabled access.
Not yet followers of Disability Horizons on Twitter or Facebook? What are you waiting for? Get in touch @DHorizons or on Facebook.