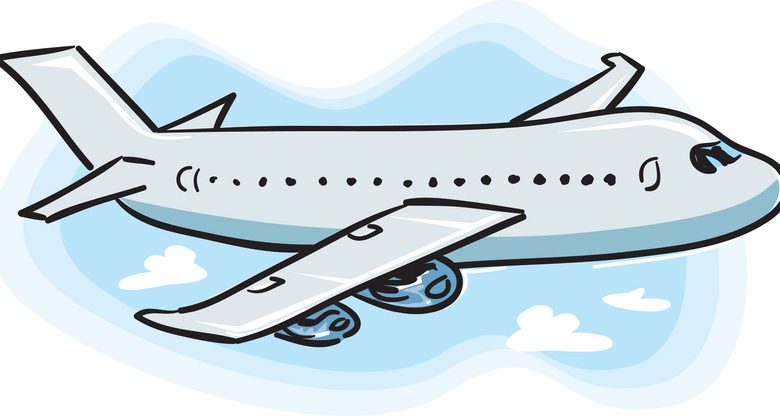 Disability Horizons co-editor and co-founder, Srin Madipalli, shares an insightful article on his recent contrasting experiences with two major airlines and how an airline can actually get things right!
As you may have noticed, travel is a big subject on Disability Horizons. One of the reasons it is such a big subject is that many disabled travellers frequently receive appalling service from one of the numerous rungs of the travel industry supply chain (i.e. airlines, hotels, tour operators, etc).
When people or organisations complain to the travel industry, the response one receives is often nothing more than an aggregation of pathetic excuses that masquerades a contempt for disabled passengers. The basis of such contempt usually boils down to much of the travel industry viewing disabled passengers as an externally imposed nuisance rather than valued customers.
My recent travel experiences have given me some scope for optimism though. It is a tale of two airlines that demonstrates that the travel industry CAN provide a good service to disabled passengers when they put their minds to it.
In the last six weeks, I've made two separate trips to the US. One to Chapel Hill, North Carolina, to represent Oxford University in a competition. The other to San Francisco, California, on holiday. One travel experience was awful. The other was just amazing, beyond words. But even in the awful experience, there was still some basis for optimism!
The point I am trying to pass across is best served by describing the awful experience first…
In mid-March I was booked on American Airlines (AA) to fly from Heathrow to Raleigh-Durham airport, in North Carolina. From the very start, nothing seemed to go right. The airport staff providing lift-on assistance arrived late to the gate meaning I was boarded last (it is much harder to be lifted onto the plane in a crowded cabin, so I am usually boarded first). For reasons unknown, I was seated right at the very back of the plane, which is probably the hardest place to get me to. Disability issues aside, while the cabin crew were perfectly helpful and friendly, the seats were really uncomfortable, the food was uniquely awful and there wasn't any TV to watch (extremely rare on long-haul flights, where even in economy you get your own TV)!
Then the real problems started when I landed. AA lost one of my bags. Unfortunately, it was a bag full of mobility equipment that I am heavily reliant on, such as my shower chair, sling, sliding sheet, wheelchair charger and various bits of my wheelchair and hoist that I separately pack for the flight. I am extremely dependent on these items to survive and AA just left them at Heathrow.
I later discovered that AA had to leave a random selection of bags at Heathrow due to overcrowding of the cargo bay. Despite my medical equipment bag being marked and tagged as very important mobility equipment, they saw fit to leave it off the plane. If they had left my clothes suitcase (which was bigger and heavier than the mobility equipment bag) off the plane, I wouldn't have been that bothered as I can always just buy a cheap spare change of clothing. However, finding replacement medical equipment in the middle of the night is virtually impossible.
Due to my disability and my size, it is impossible for a single person to transfer me out of my wheelchair and into bed without a hoist. Without the shower chair, I cannot use the toilet and without my wheelchair charger, the batteries just discharge! Luckily, a couple of very strong members of my competition team were able to help my PA lift me. However, it wasn't easy. The next day, my bags still hadn't arrived and my PA had to drive around Chapel Hill for several hours to find a spare sling, which cost nearly $200.
My bag didn't arrive till the following day (36 hours after I had landed), and AA's carelessness just caused no end of inconvenience.
I am still pursuing the airline to compensate me for the money I had to spend to buy another hoist sling…!
Even though the general experience of using AA just sucked, there was one good thing. My wheelchair wasn't damaged in the slightest and arrived in perfect condition!
The amazing experience….
I was booked on Virgin Atlantic for the trip to San Francisco. From the beginning everything was just perfect. Just to make "things easier", on the outbound journey, the airline offered to upgrade me for free to premium. On the return journey, even though I wasn't upgraded(!), Virgin gave me the most spacious seats in economy (bulkhead seats). On both journeys, just after take-off, a cabin crew member came up to me voluntarily and confirmed that all my equipment had been safely loaded onto the plane. When flying, I'm always nervous that my equipment will come out the other end wrecked. So, having someone confirm at the beginning that everything was safely loaded just made the journey so much more pleasant!
The cabin crew were just brilliant and made sure on both journeys that my equipment was delivered straightaway at the gate without a scratch. Moreover, from a general customer standpoint, the seats in economy (used on the return journey when I wasn't upgraded!) were really comfy, the food was miles better and each seat had a TV!!
You might then ask whether Virgin Atlantic was more expensive than AA. When booking my flights to San Francisco, I recall Virgin Atlantic flights being only £15-20 more than AA. The better experience on Virgin had nothing to do with the £15-20. It was just an airline with a better attitude to customer service.
My conclusion….
1. Virgin Atlantic were awesome. American Airlines were awful.
2. Quality customer service to disabled passengers has nothing to do with cost. It is about having the right attitude and a culture that values all paying passengers, regardless of their needs.
3. Heavy wheelchairs which weigh more than 150kg can be transported safely without a problem. All they need to do is show it a bit of care and not throw it all around the place. I can't speak for short-haul flights using small planes, but for long-haul flights using big jumbo-jets, when an airline tells you they cannot safely transport your wheelchair, they are talking bulls**t.
By Srin Madipalli
It is really important that positive passenger experiences be shared just as much as the negative experiences, which can in the end only help promote good practice. Feel free to use the comment section below to share your thoughts!
For more incredible travel stories visit our Travel section. If you have a story you'd like to share, get in touch by emailing us at editor@disabilityhorizons.com, tweeting us at @DHorizons or messaging us on Facebook.