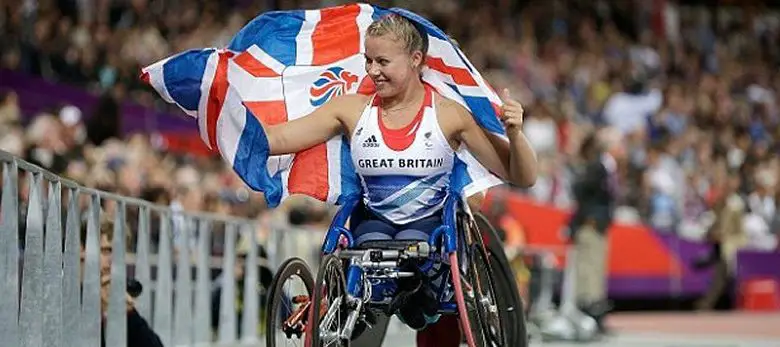 Fancy meeting some London 2012 Paralympians, such as Hannah Cockroft, and having a go at some Paralympic sports? Well, why not visit Sports Fest, an event designed to give disabled people a chance to try out different sports, for free?
The British Paralympic Association (BPA), who are responsible for managing the Great British and Northern Ireland Paralympic teams (known as ParalympicsGB), are currently gearing up to hold the second ParalympicsGB Sports Fest at the English Institute of Sport, Sheffield, on Friday April 26 and Saturday 27th April, 2013.
Sports Fest is a free two-day multi-sport event for disabled people which aims to capture some of the enthusiasm built up over the London 2012 Paralympic Games.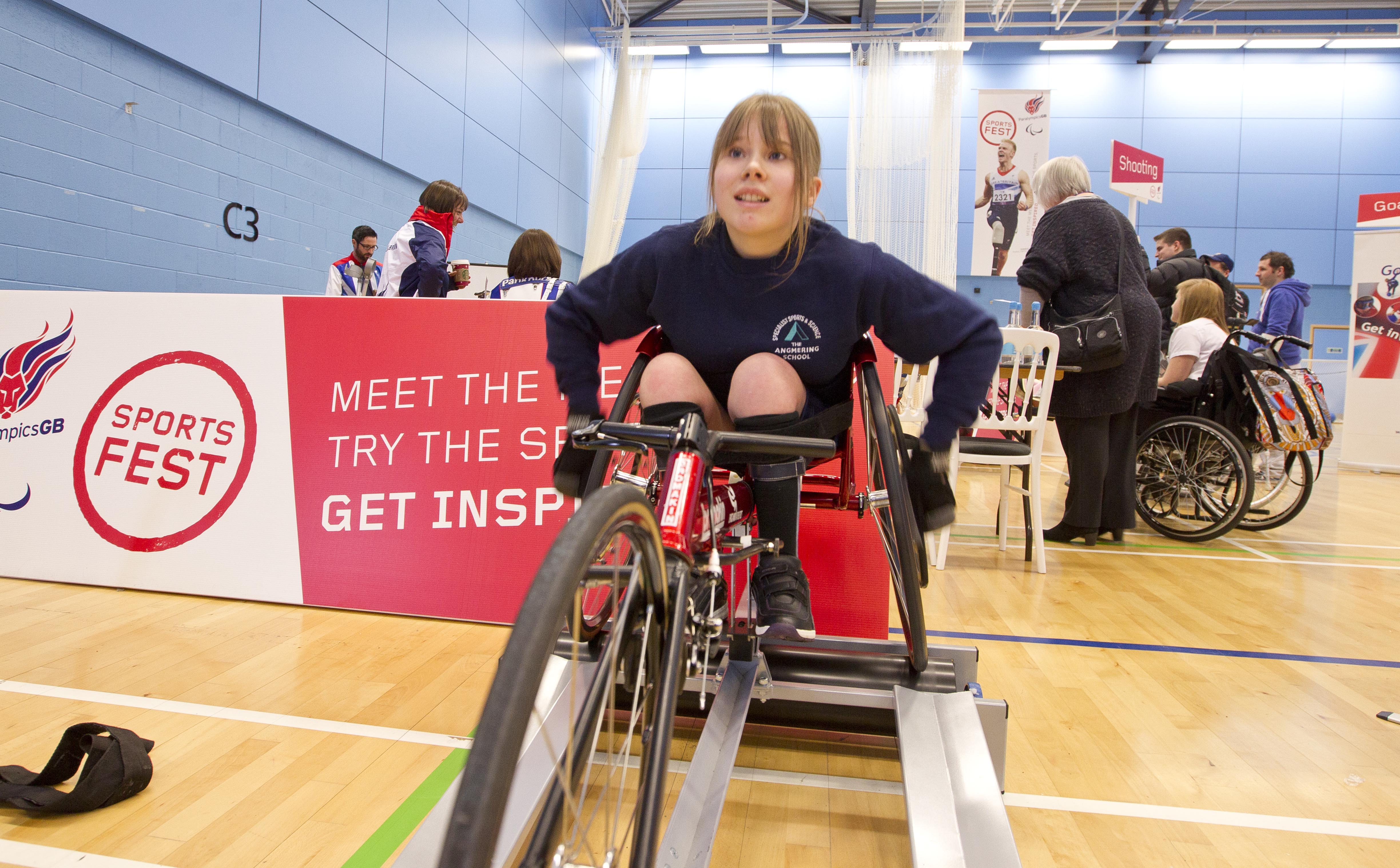 The activities available include come-and-try sessions for the vast majority of the Paralympic summer and winter sports alongside, including wheelchair basketball and swimming. There will also be Meet the Medallists sessions, where attendees have the opportunity to meet the Paralympic athletes (Paralympic multi-medallists Jody Cundy and Hannah Cockroft are among some of the Paralympians supporting the event) ask questions and receive autographs.
Jody Cundy, who is a multi-medallist in swimming and cycling and winner of 5 Paralympic gold medals, will be present on Saturday, 27th April. He is fully committed to encouraging more disabled people to try out sport; "I am really looking forward to attending Sports Fest. On the Cycling team we are always on the lookout for new talent and the ParalympicsGB Sports Fest is a fantastic opportunity for disabled people to trial for the sports, or just to try out new activities."
Double gold-medallist Hannah Cockroft, who is attending the event on Friday, April 26th, said: "We had some great success at the Paralympic Games last year. Hopefully seeing some of the stars from London 2012 will give people taking part the drive to get involved in sport, whether that's for fun or on the elite stage."
Also among the athletes on hand to meet visitors at the event are Paralympians and Sports Fest ambassadors Will Bayley and Maddie Thompson.
Will Bayley helped to put Paralympic table tennis on the map at London 2012, where he won a silver in the individual competition and a bronze in the team event. After attending the first Sports Fest last year he was delighted to be named as an athlete ambassador for the event in Sheffield. He said: "It's fantastic to open the doors to people who are curious about getting involved in Paralympic sport, giving them the opportunity to try out a range of activities, to speak with coaches and encourage them to take the next step."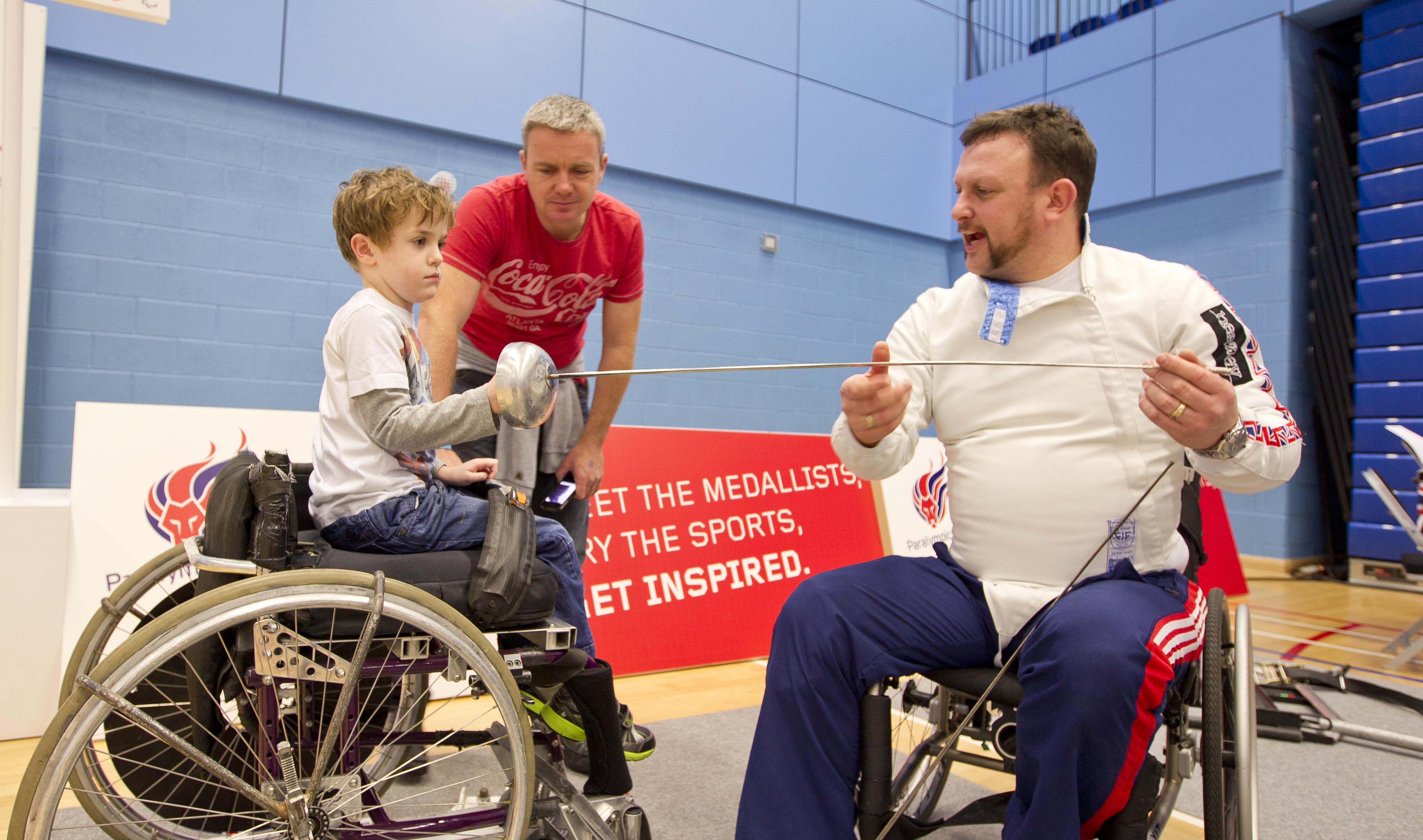 Maddie Thompson, one of the youngest players on the women's wheelchair basketball team at London 2012, is also looking forward to taking up her role as Sports Fest ambassador. She said: "By registering for the event, you have the opportunity to try out a wide range of sports and you might even discover a hidden talent! It's great to see how excited people are about Paralympic sport as we move towards Rio, and I'm really looking forward to sharing my enthusiasm for wheelchair basketball when the event kicks off in April."
The ParalympicsGB Sports Fest will go to different regions in the UK in 2013 and 2014. Register for the Sheffield event, or find more information for future events, by visiting the Sports Fest website. Enjoy!
By ParalympicsGB
Check out…
• Q&A with Paralympic silver medallist David Smith.
• Doing Sport Differently: a guide to disability sport and exercise.
• Paralympic Games 2012: your highlights.
Let us know more about the Paralympic sports you are involved in – email us at editor@disabilityhorizons.com, tweet us @DHorizons or send us a message on Facebook.