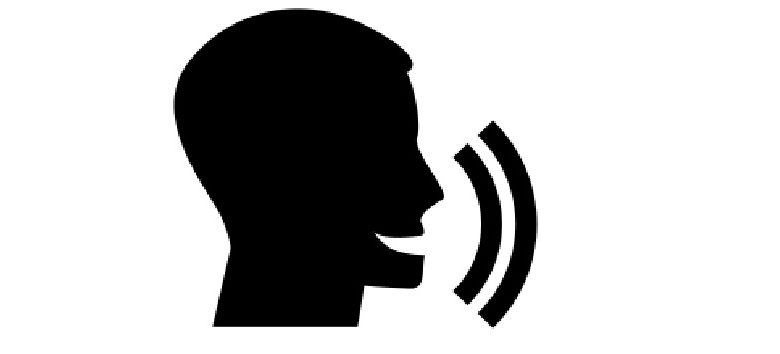 Regular Disability Horizons writer, Tom Housden, who has Cerebral Palsy, has been trying out some of the latest apps and assistive technology. This month he looks at dictation apps to help you create documents with just the sound of your voice.
There is a multitude of apps out there that can dictate the words you want onto a document or email on your computer or phone, and they come from a range of different sources. Some are free, some you need to pay for. You could spend hours deciding which ones are the best to use.
They all have their pros and cons but, for me, one company will always be at the forefront of speech recognition technology – Nuance Systems, the developer and publisher of a wide spectrum of assistive tech solutions, ranging from Dragon Professional Individual to Dragon Anywhere.  In this month's edition of my assistive tech roundup, I will be focusing on what apps Nuance makes and what they offer.
Before I do, I want to apologise to readers who have got Windows Phones. Unfortunately, due to Microsoft's announcement, which signals the end of the Windows Phone era, I will only be focussing on apps for Android and iOS.
Dragon Anywhere dictation app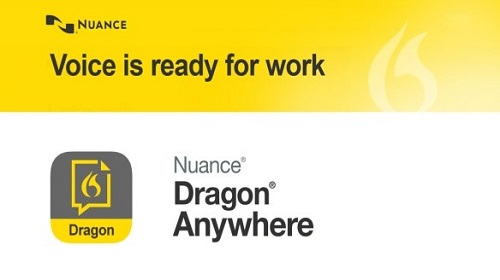 Dragon Anywhere is an excellent piece of software for people with speech problems and other disabling conditions. The app can recognise a person's unique voice and becomes more accurate over time – something not all dictation apps can do.
As well as basic dictation, it enables you to edit and format documents of any length through dictation. For example, while I was trying it out I said: 'Hello my name is Tom and I am testing Dragon Anywhere.' To make 'Dragon Anywhere' bold, I said 'highlight Dragon Anywhere' followed by the word 'bold'. The highlighted text then turned bold. The same applies if you say 'italics' or want to delete something, for example. Simplicity in an app!
You do have to remember to dictate your punctuation marks though. For example, you would need to say 'full stop' once you've finished the sentence for it to put a full stop there.  If you're unsure of the commands you can use, say; "what can I say?" and you will see a list on the screen. You can also adjust the volume control and put on auto-correct to help with punctuation and spelling.
It also has the ability to share files and documents from device to device as it can synchronise with Dragon desktop software, such as Dragon Professional Individual and Dragon for Mac, the desktop versions of the app.
To activate voice control, simply click on the microphone icon, which will then turn green. After you have finished, say "microphone off" and it will turn red.
At the time of writing, there was no way of using voice commands to send an email after you have composed one. I have spoken to the tech support team at Dragon about this and will update you in a future article.
Dragon Anywhere is available for a week's free trial, after which it costs £9.99 a month. An annual subscription costs £99.
Click on the links to download Dragon Anywhere for Android and Dragon Anywhere for iOS.
Dragon Dictation app
Dragon Dictation is an app simply for dictating quick notes and messages. If that's all you need an app for, this could be ideal for you. However, it does not offer the range of features that Dragon Anywhere does, such as sharing files and editing.
You can send your dictation directly as an email, text message, Facebook update and tweet, or just simply copy it to another application, such as a document to be saved.
The app is simple and easy to use, although don't forget to turn the microphone on when speaking (I kept on making that mistake when I was testing it!) I was pleasantly surprised that, when I dictated a word such as Lederhosen (picked at random!) it spelt it right!
Unfortunately, the Dragon Dictation app is not available for Android, but you can get Dragon Dictation for iOS.
Dragon Search app
I wanted to make a quick mention of Dragon Search, which uses voice recognition to search content on a variety of search engines. Unfortunately, the Dragon Search app is not available for Android, but you can get Dragon Search for iOS.
Swype app
For those who don't want to always use a dictation app, but still find traditional touch screen or keypad input methods less than ideal for their needs, it's worth trying Swype.
I find Swype much easier to use than the normal keypads on mobile devices. There are a multitude of built-in keypad layouts to choose from (called themes), and you can get more, although the extra ones are only available if you pay for the app.
I also like the way that Swype 'learns' words by allowing you to add ones it doesn't know to its dictionary. The app also automatically learns words as you go keep using it.
The four main functions Swype can do are:
Swype – where you can enter a word by drawing through letters on the keypad.
Speak – press the microphone for speech recognition (although the symbol is different on some keypads).
Write – use your fingers to draw letters and words that Swype will turn into text.
Type – like with the traditional form of texting.
If you get stuck while using the app, it too has comprehensive help documents, which can be accessed through the settings menu (three horizontal lines at the top of the screen.)
Click the link to get Swype for Android. It is available as a free trial.
By Tom Housden
Get in touch by messaging us on Facebook, tweeting us @DHorizons, emailing us at editor@disabilityhorizons.com or leaving your comments below.
https://disabilityhorizonscom.onyx-sites.io/2017/04/useful-android-apps-for-disabled-people/
https://disabilityhorizonscom.onyx-sites.io/2017/07/future-limitless-opportunities/