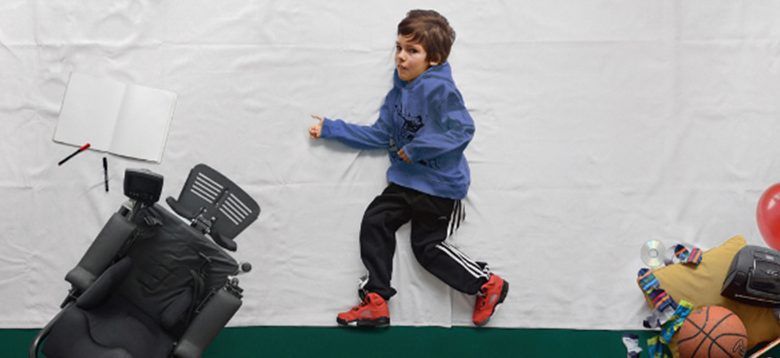 Lifestyle
The Little Prince and Luka's true story
Who, among us, doesn't know "Le Petit Prince", written by the French writer Antoine de Saint-Exupéry? Matej Peljhan delves into the story behind it and the true story of a boy named Luka.
We have all become fond of The Little Prince who is (in his childlike humbleness) uncovering existentialist questions of the adult world. In spite of his constellation being infinite, he is incredibly lonesome. Just like our "Little Prince" Luka who, by force of circumstance, although surrounded by people, lives in his own small world.
This is a true story of a 12 year old boy, named Luka, who suffers  from muscular dystrophy, an illness where his body is rapidly weakening, so that his strength (and the few movements he is capable of), are limited. Even basic, everyday activities (that the majority of people don't even think about) like washing himself, dressing and eating, are only possible with the help of the others.
The only thing he is physically capable of are tiny, yet extremely weak, movements with his fingers. They help him manage the joystick of his electrical wheelchair, as well as hold a Flo-Master which enables him to slowly, but persistently and accurately, create drawings on small pieces of paper; drawings that overflow with his ideas and his imagination.
He is well aware of his fate but he doesn't give in, either. He wants neither pity nor empathy, but wants to stay positive and focused on the things in his life he can (still) do. He approaches all other activities (that, due to his frail body, he is unable to perform) in his own, witty way. Sometimes he does this with the help of his imagination and virtual worlds… where his creativity dashes to the sky and makes him forget his physical limitations and bonds.
Some time ago, during one of our conversations, he expressed his wish to see himself on a photo, walking around and doing all sorts of mischief. At first sight an almost unrealizable wish, in particular as assembling and"PhotoShop" were not taken into consideration. However, it can be done! One only has to change the perspective. Luka knows how to do it. He challenges us to prove we are able to do it as well.
The Little Prince holds a mirror in his hands. Can we recognize our image in it?
By Matej Peljhan
Check out…
• DitzAbled Princess: new disability comic
• Spike Breakwell: from a stage in Luton to a movie set in LA
Get in touch by emailing us at editor@disabilityhorizons.com, messaging us on Facebook, tweeting us @DHorizons or leaving your comments below.