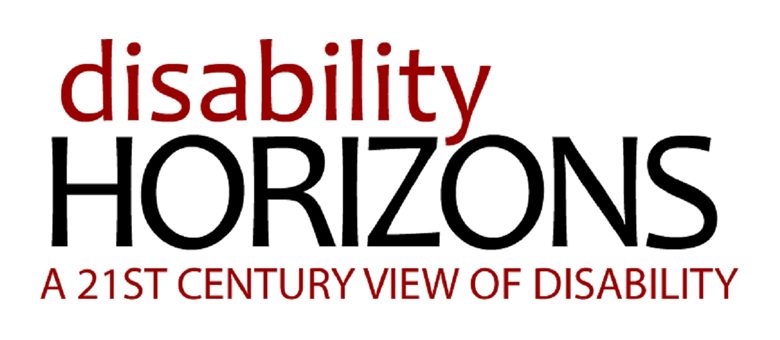 This weekend saw the brilliant DH Summit, a day where you, our readers, got together to learn, laugh and celebrate 2 years of Disability Horizons. But it doesn't end there, we still need you…
Since the idea for this next generation publication was cooked up back in 2011, we have always known that our awesome community of readers are  at the heart of everything we do. We hope that so far we have been delivering ideas, information and inspiration that matters to you. But, we want to make sure we really are hitting the spot!
So to make sure you get the publication you want, we'd be grateful if you could please take 10 minutes to complete our survey questions? To show our appreciation, you will be entered into a draw to WIN £30 worth of Amazon vouchers – yes, we know, we are just too kind! 😉 You have until the 15th of July to complete the survey.
Seriously though, be truthful, honest and fair. Together we can create a huge wave of change for all things relating to disability.
This survey is an extension of the great day we had at the DH Summit – an event that we hoped would help us to make sure we're delivering the content you love. Not only that, but it was a great way to say thank you to our readers, too. The day comprised of…
– An opening summary of the first 2 years of Disability Horizons from Martyn and Srin.
– This was followed by a great impromptu media workshop by the days facilitator Toby Mildon (due to a last minute cancellation from Paul Carter from food poisoning). Here the summit attendees learnt about social media and video blogging. The group then had a chance to make their own vlog.
– After the hilarity of filming and a spot of lunch, the group (lead by the famous media star and full of energy – Mik Scarlett) charged on into the next session. Here the group shared their views on what Horizons should 'start', 'stop' and 'continue' doing. This session gave us so much useful information, and we will report back on how we will use this valuable information and the survey results soon.
– Finally, the team split into 3 groups and had to 'sell' a new DH feature. Using a cereal box covered in paper; they explained the features, benefits and imaginary testimonials of introducing their idea. In a 'Dragons Den' style showdown, the groups pitched; community blogs, the DH awards ceremony, and a jobs board; as their ideas to Srin and Martyn. After much deliberation (and jovial contesting from the Trailblazers' representative Tanvi) the jobs idea won. The prize: some celebrations chocolates 🙂
– The feedback from the group was fantastic and we hope everyone took something away with them. Please see our photo gallery from the day and be sure to share your DH feedback through the survey too!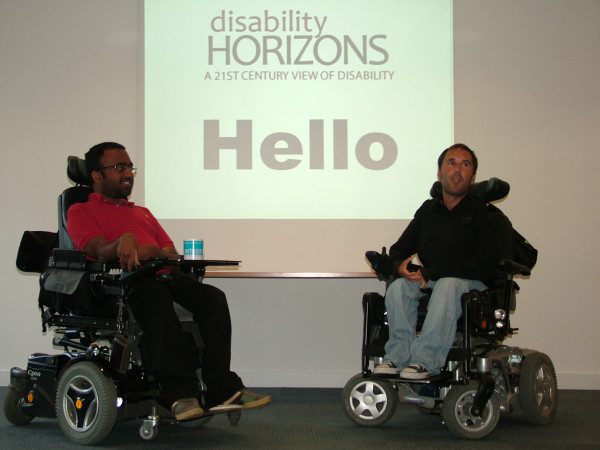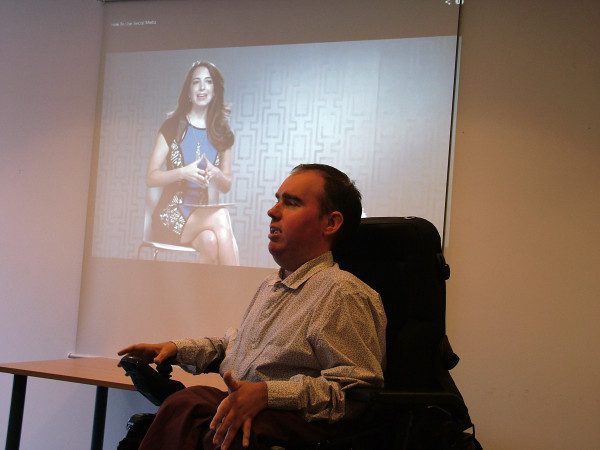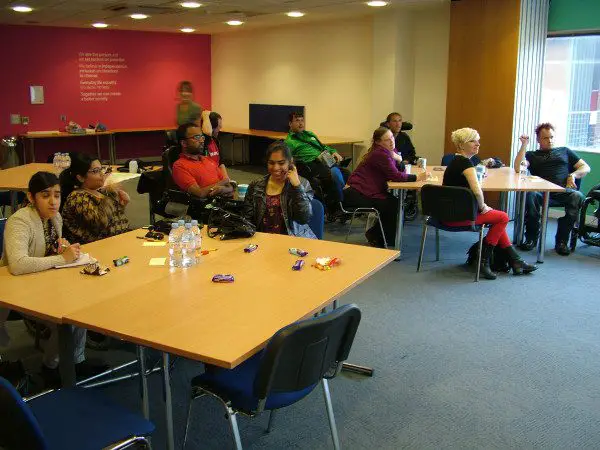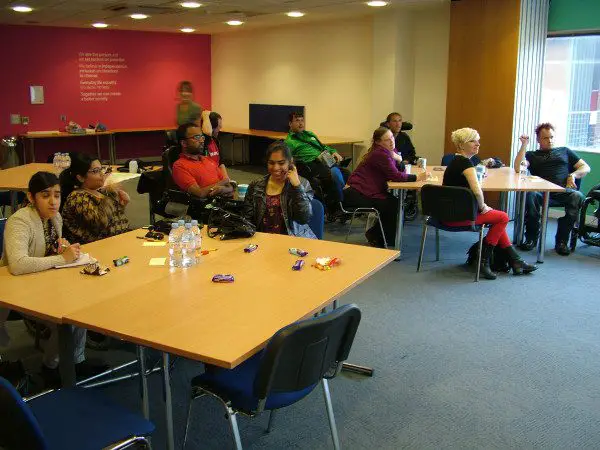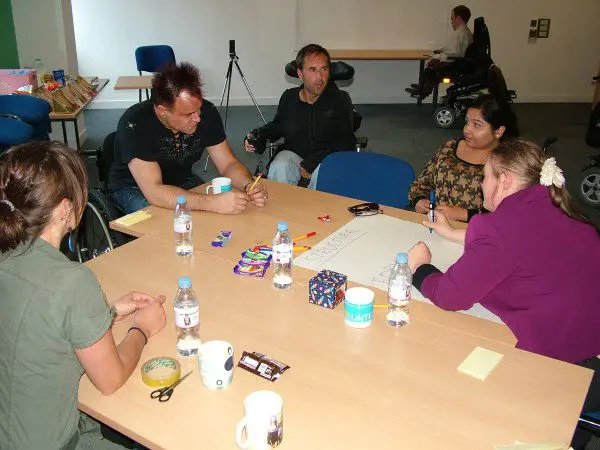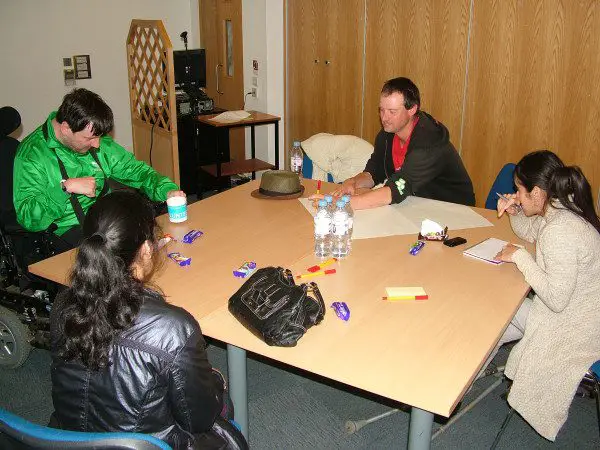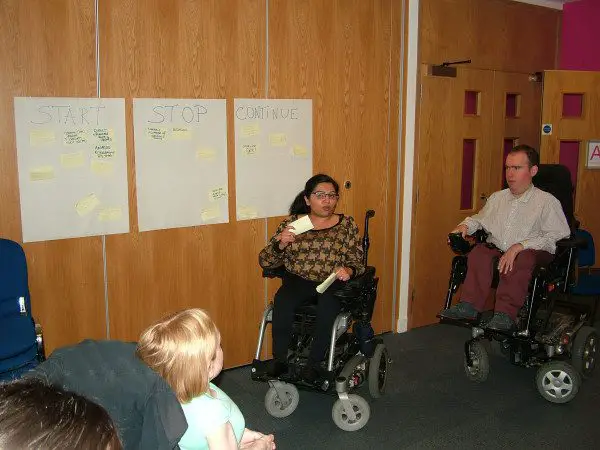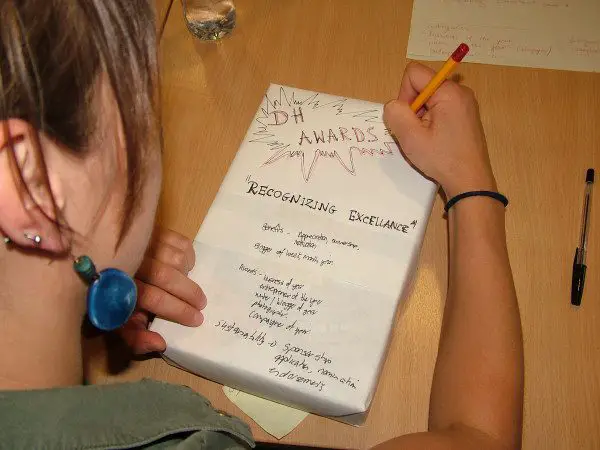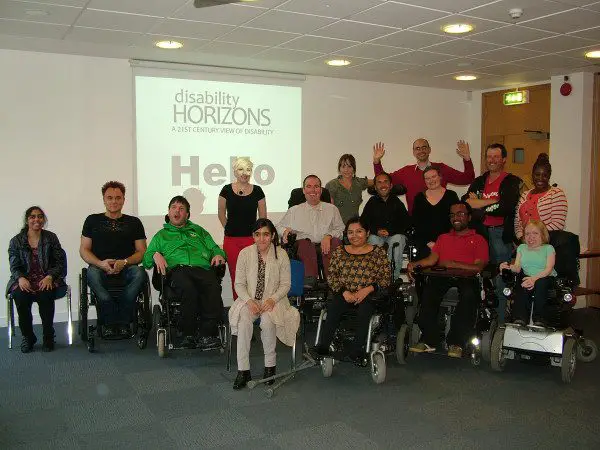 By Disability Horizons
We know you have a story to tell and a voice to be heard, so get in touch and share your thoughts – email us at editor@disabilityhorizons.com, message us on Facebook, tweet us @DHorizons or leave your comments below.