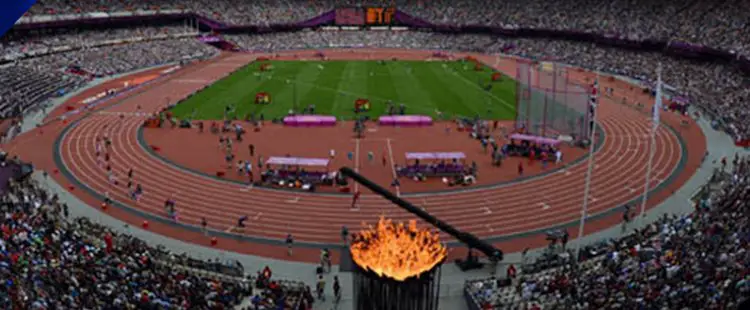 Following on from this weekend's events to celebrate the start of the Paralympic and Olympic Games last summer, charity Scope shares with us some of its research into how the Paralympic Games have affected disabled people one year on.
As he closed the Paralympics, Lord Coe said we'd never view disability in the same way again. But one year on there is a real debate about the so-called Paralympics effect.
At the time, Scope argued that the Paralympics was a huge opportunity. Most non-disabled people don't get a chance to speak to disabled people, in fact 91% have never had a disabled person to their home for a social occasion. Disabled people feel strongly that what's said publicly is crucial in shaping attitudes, and the Paralympic Games were a great opportunity to change public opinion about disabled people.
We argued that last summer was a breakthrough moment for the perception of disability; disabled people had never been so visible and disability had never been talked about so openly. Some interesting findings from a Channel 4 survey in the aftermath of the Paralympic Games suggests there had been impact:
Two thirds of people said it had made an impact on their perception of disability.
80% of people surveys agreed that disabled athletes are as talented as non-disabled competitors.
But you can't change society overnight. So a lot of people are trying to keep the positivity going: the Minister for Disability has launched a bid to encourage celebrities become disabled role models; Channel 4 brought back the Last Leg; disabled comedians like Jack Carroll from Britain's Got Talent are coming to the forefront and as well as disabled actors, such as Peter Dinklage in Game of Thrones and R.J. Mitte in Breaking Bad.
But at the same time there's concern that the positivity is being drowned out by the 'benefit scrounger' rhetoric – 73% of disabled people have experienced the assumption that they don't work.
So we want to use the anniversary of the Games to make a noise as loud as last summer and out-shout the negativity. But we need your help, and here's how…
Send in examples of the positive impact the games has had on your everyday life? Please tweet them @scope and use the #paralympicseffect hashtag.
And to help us convince the Government to stop the scrounger rhetoric, please tweet examples of where this has led to hostility using the #attitudesfail hashtag.
Find out more about the research Scope has done by visiting  their section on disability and the Paralympic Games.
If you want to catch up on anniversary the events form the weekend, you can watch it all on BBC iPlayer.
By Scope
Check out…
Let us know what you think about the legacy of the Paralympic Games. You can email us at editor@disabilityhorizons.com, tweet us at @DHorizons or message us on Facebook.