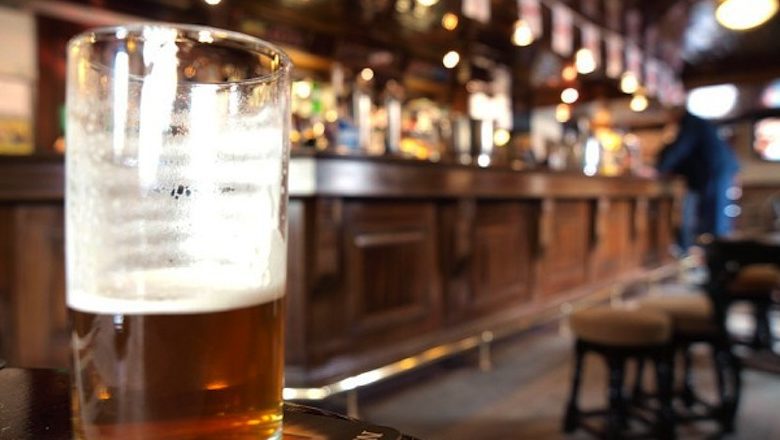 Last week we took to Twitter to see what you thought the best disability pub names are that a defunct DLA could buy, and you didn't disappoint, though some are perhaps a little too un-PC to mention.
Often similar to already famous or widely used pub names, your responses ranged from the sublime, to the politically biting with @PenguinGalaxy coming up with The Axed Benefit and @Ability_PTR playing off of Manchester's Wetherspoons pub, The Moon Under Water, to create the much longed for A-TOS Under Water.
Some great offerings also came courtesy of @MargoJMilne with Last Man Standing and The Ferret and Zimmer Frame being firm favourites, while @DocHackenbush offered The King's Stumps. Over on Facebook meanwhile, the very funny No Arms made an appearance, as did The Arm and Leg, The Wonky Crutch, and The Three Wheelchairs.
But, I hear you cry, are there any real pubs with disability-related names? Well dear reader, yes there are. Whitechapel's The Blind Beggar (also mentioned on Twitter) takes its name from a 13th century legend in which an aristocrat loses his sight in a war, goes from riches to rags, and ends up begging at the crossroads.
In York meanwhile, there's even a disabled pub for horses, if you choose to look at it that way. The Three Legged Mare in Micklegate is actually named after a specific type of gallows that was used to hang three people at once. Their guest ale is called the Wonkey Donkey though, so you can choose to ignore the replica gallows in the beer garden if you want.
While neither of these pubs mention disabled access on their websites, the pictures all seem to suggest there's level (or nearly level) entrance from the street, though as with many traditional pubs, disabled toilets may well be wishful thinking. But hey, at least there aren't any trigger-happy Cockney gangsters anymore.
If you think you've got a funnier name in mind or know of a pub near you that has a disability themed name, you can add to the debate by tweeting #DisabilityPubNames with your offering. Now, who wants to go for a pint?
By Nichola Daunton
Check out…
• Models of Diversity: could you be the next hot disabled model?
• Access to shopping on the high street
• Dating confessions of a 20-something disabled guy
Get in touch by messaging us on Facebook, tweeting us @DHorizons, emailing us at editor@disabilityhorizons.com or leaving your comments below.