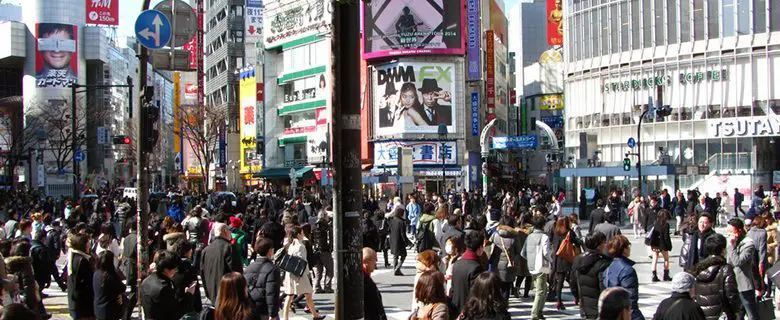 Travel & Holidays
Accessibility in Tokyo: the great, the good, the bad and the annoying
A land of an ancient culture famous for its advanced gadgetry and technology; but how accessible is Tokyo, Japan's famous capital city? Disability Horizons co-editor, Srin Madipalli recently travelled to Japan and shares a summary of the great, the good, the bad and the annoying with regards to accessibility in Tokyo.
The great
Tokyo is a fascinating place. Full of interesting things to do and see; and full of quirkiness and eccentricity. Just wandering around the city and its different neighbourhoods is a lot of fun. As a self-confessed foodie, I cannot tell you how much I looked forward to every meal!
As a traveller from the West, the thing that takes you back the most is just how helpful, courteous and friendly people are. It's a type of extreme deference and politeness to others that you generally never see in Western countries which is humbling. On a practical level, it means that as a disabled person, people are always offering help and assistance, which makes life much easier.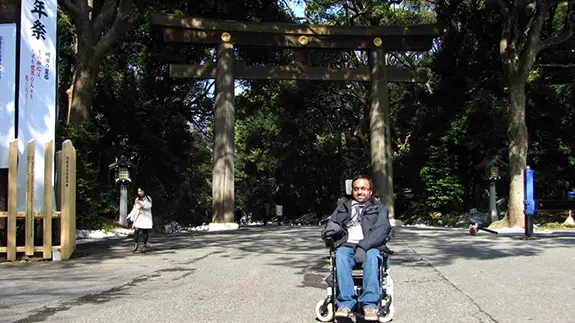 Getting to Tokyo was surprisingly easy. As always, Virgin Atlantic were just brilliant and took care of all my equipment. As a further shout-out, when I was having difficulties finding an accessible airport transfer, the airline kindly found a taxi for me and helped organise the booking.
The good
Virtually all of the Tokyo metro system has some kind of wheelchair accessibility. This was just great. However, finding the accessible route can be very difficult. Some of the stations are just enormous with lots of different entrances and exits.  One day at Ebisu station, it took nearly an hour to find the lift! Very few people in Japan speak English so asking for directions is not always helpful! But once you know your way around, life is much easier.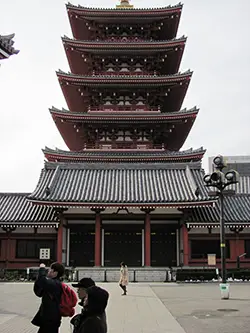 Due to language barriers, asking the station staff for ramps or assistance can also be tricky. However, by getting someone who speaks Japanese to write some basic requests for you on paper for you to show to people can make this process much easier.
But once you have some basic familiarity with the rail system, getting around is very easy. Towards the end of the trip, I was even able to go on a day trip by rail to the ancient city of Kamakura.
The bad
I stayed at The Tokyo Westin, which had a fantastic accessible room. However, it was very hard to find an accessible room in Tokyo. I lost count of the number of the hotels I emailed and phoned up and every one seemed to not have a roll-in shower. I'm open to the possibility that language barriers may have contributed to the difficulty, but finding a hotel room with a roll-in shower seemed harder than it should have been.
It was also hard to find an accessible airport transfer. I was lucky that Virgin Atlantic were able to assist with finding a local taxi company.
The annoying
A very surprising number of restaurants, bars and cafes have steps to enter. This was a problem faced at new establishments too. I was using my smaller Ottobock wheelchair, which can be lifted manually.  But had I been in my larger regular wheelchair that weighs around 200kg, entering such places would have been impossible.
Overall though, my trip to Tokyo was a fantastic and eye-opening experience. With some planning and preparation, travelling around Tokyo and Japan in general is very much do-able.
If you have any experiences / thoughts on accessible travel in Japan, please feel free to share below!
Equipment I took:
OttoBock A200 wheelchair
MoLift Smart Hoist
Borringia Chameleon ShowerChair
By Srin Madipalli
Check out…
• Accessibility in Dubai: the great, the good, the bad and the annoying
• Virgin Atlantic: disability and accessiblilty
• Dive in and get lost in our favourite articles from 2013
Get in touch by messaging us on Facebook, tweeting us @DHorizons, emailing us at editor@disabilityhorizons.com or leaving your comments below.