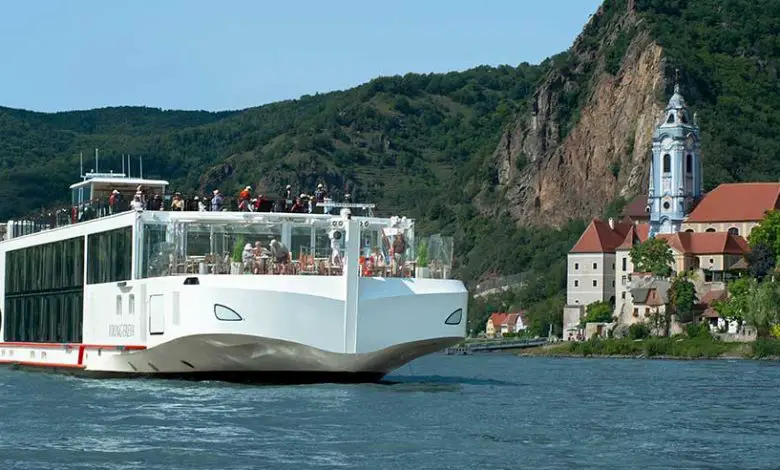 Whether it's by river boat, ferry or ocean liner, travelling by sea isn't always the easiest for those who are disabled. Thanks to improvements in technology however, accessibility for disabled people has been greatly improved in modern ships even across the shortest destinations. Let's take a more in-depth look at river cruise travel for wheelchair users and the wider disabled community.
Companions and Accommodation
If you're currently looking at European cruise holidays then there are plenty of destinations to choose from. However cruise operators and ferry companies typically require disabled passengers to be accompanied by at least one able-bodied companion throughout the course of their journey. If the ship enters rough seas for example, a disabled passenger may experience difficulty moving around the ship, or even disembarking. On the other hand, it is essential that you provide your ship operator with any necessities you need to travel, from dietary requirements to specific accommodation.
As there are a limited amount of disabled cabins available on most cruise ships, it's best to book as soon as possible to secure your accommodation. These rooms will include space for a disabled occupant as well as their companion. Although most ships have sills between doors and walkways, disabled cabins are usually placed with better access to all public areas. Furthermore, if you drive, some cruise companies will offer discounts on travel too.
The Port, Departure and Guide Dogs
Disabled passengers should arrive between 1 and 2 hours before the cruise departs, so your needs can be evaluated and prioritised by the ship's staff. Although a member of staff won't be assigned to you personally, they will be aware of your requirements before you visit the restaurant, or check into your accommodation.
Accessibility for disabled people will vary from port to port, and it's very rare that any real difficulty is experienced boarding or departing from a ship. However it is important that your cruise operator informs you of shore excursion accessibility if you are disabled, as this will need to be organised ahead of docking at your destination.
If you're looking to take a guide dog with you on your cruise, you must inform the ship operator beforehand, and also ensure your dog meets the Pet Travel Scheme regulations. Not only will you be responsible for clearing up after your dog whilst on board, but not all destinations will allow foreign pets ashore. In any case, your dog must have up to date vaccinations before travelling.
Canal Boats and Wheelchair Users
Some of the most beautiful rivers and waterways in Europe can only be accessed by canal boat, and there are many canal boats which have been re-fitted with the disabled in mind. Such boats are usually wider to accommodate wheelchair users, and some even have hydraulic lifts and hoists to transfers passengers to shore. There are a whole host of companies online that specifically cater for wheelchair users and disabled people, so be sure to do your research before booking your cruise.