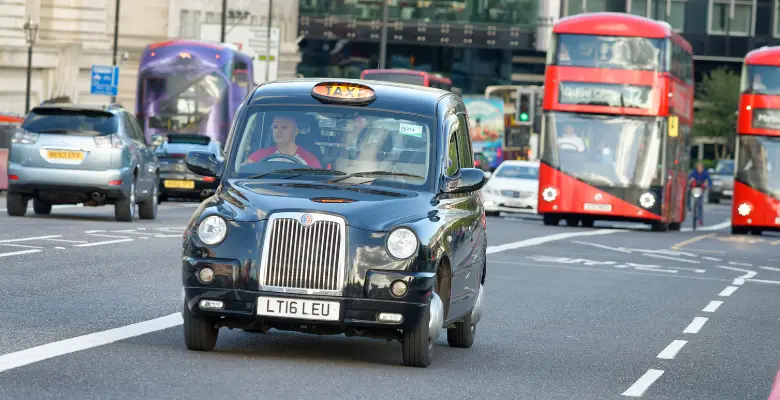 With the cost of living soaring for everyone, Transport for London (TfL) is reviewing the black cabs fares in London – after all, taxi drivers are facing the same hike in costs as the rest of us.
But before any changes are made, it wants to hear from you, particularly if you have a disability or health condition and rely on taxis to get to essential appointments, visit vital services, run errands or go to and from work.
If you live or work in London, or visit the capital regularly, have your say on these possible changes – your views could make a big difference.
UPDATE 23rd December 2022: This survey is now CLOSED. Please visit the TfL taxi fares consultation page to find out more about what will be happening next now that TfL has gathered all the feedback.
---
---
We are reviewing London taxi/black cab fares and tariffs and are interested in your views on whether these should be increased to take into account taxi drivers' rising operating costs and by how much.
In this article, you can find out about our proposals and the potential impacts of increasing taxi fares, read background information on why we review fares and find out how you can give us your feedback.
You can also read more information on the Taxicard scheme for people with mobility impairments, and Taxicard members would be impacted by the changes.
Why do we review London taxi fares?
We review taxi fares and tariffs every year. They were last updated in April 2022 following consultation.
When we review taxi fares and tariffs we try to strike an appropriate balance between drivers being fairly paid and taxi users getting fair and affordable fares.
We are reviewing taxi fares and tariffs and considering changes because:
taxi drivers' operating costs have increased since fares and tariffs were changed
we want to ensure that taxi drivers are fairly paid and to make sure taxi driving remains a viable career so that we keep London's transport system running for everyone.
You can find out more about why we review taxi fares and tariffs on our website.
What are we consulting you on with black cab fares and tariffs?
We want your feedback on five possible options for taxi fares and tariffs:
[table id=3 /]
We have provided more information about these taxi fare options to help you respond to our survey, including a summary of the main considerations and impacts of each option.
We know that any increase to black cab fares and tariffs may be a concern if you are a Taxicard member, so we have provided information about the impact on Taxicard members too below.
---
---
Taxicard
If you live in London and are disabled, you might be eligible for subsidised taxi journeys under the Taxicard scheme, which provides a door-to-door service.
In 2019 capped fares for Taxicard journeys were introduced. Taxicard members are told what the capped fare will be before a journey starts so they know the maximum amount they will pay.
Before any consultation, we run equality impact assessments to help us to understand the possible effects of the changes. We believe that the possible positive and negative impacts on Taxicard members could include the following:
Increasing the tariffs (options 1, 2, 3 and 4)
These options all involve increases to some or all of the tariff rates and so mean fares would increase. This could mean Taxicard members having to pay more. Option 2 also involves an increase to the minimum fare.
This could mean that Taxicard members cannot travel as far before the capped fare is reached. It could also mean that the capped fares need to be increased or that Taxicard members cannot afford to travel as often.
There could be a positive impact with taxi drivers continuing to work with Taxicard members or the number of people applying to become a taxi driver increases. This could help ensure that taxis are available when Taxicard members want to travel or wait times are reduced.
No change to the minimum fare or tariffs
No change would mean no increase to taxi fares,
The knock-on effect of this could be that fewer taxi drivers are willing to do Taxicard work and instead only take fares where the full metered fare is charged.
It could also mean that some taxi drivers stop working at certain times or stop being a taxi driver altogether. It could also deter people from applying to become a licensed taxi driver. This could reduce the supply of available taxis or increase wait times for Taxicard members.
If you're a Taxicard member or are planning on applying for a Taxicard, let us know what you think and how you will be impacted by the possible changes by taking the London black cab fares survey NOW.
All of the feedback we receive will be reviewed and a report summarising the responses, including those from Taxicard members, will be presented to the TfL Finance Committee who decides whether changes should be made to taxi fares in London.
Your views can really make a difference – take a look at these examples to see how disabled people's voices have changed the outcome of our consultations before.
Other taxi fare proposals
We would like your feedback on changes to the extra charge for booked taxis.
No change to the maximum fee of £2.00 is being proposed but we are proposing to remove the requirement for this to be added to the taximeter by taxi drivers.
We would also like your feedback on increasing some of the fixed-fares from the Wimbledon Tennis Championships to other parts of London
Find out more about these other consultation proposals.
Have your say on London taxi fares
To take part in the online black cab fares survey, you will need to register your email address on our consultation portal. Your details will be kept secure and only used, with your permission, to update you about the outcome of the consultation and our next steps.
Please note, if you have an existing account registered with TfL for other services, such as for Oyster card management, you will still have to register a Have your Say account to complete the online survey.
We also want this consultation to be accessible to everyone, so we have created:
If you prefer not to complete the survey, then please submit your response to us in writing to haveyoursay@tfl.gov.uk or FREEPOST TFL HAVE YOUR SAY (no stamp required).
If you need to translate the TfL information into another language, please use the 'select language' button in the bottom left-hand corner of the TfL taxi fares consultation page.
You can also get a copy of our consultation survey – in case you would prefer to complete it offline and post it to our Freepost address (FREEPOST TFL HAVE YOUR SAY). For this, scroll to the bottom of the TfL air quality consultation page.
By Transport for London
Main image at the top ©Gagliardi via Canva.com