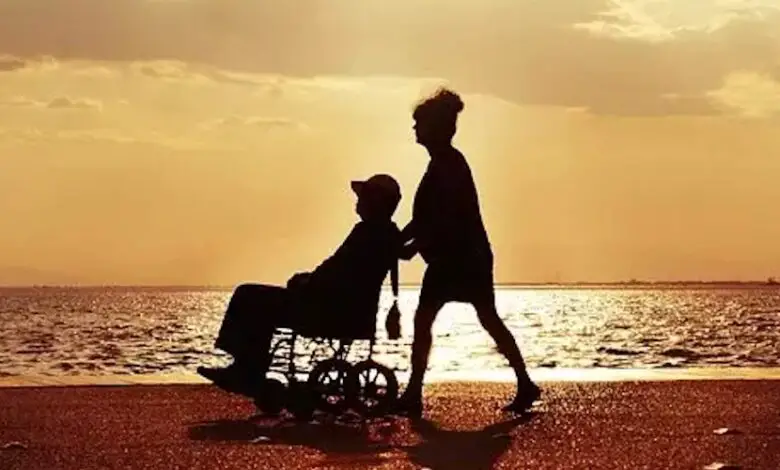 Travel & Holidays
LanzAbility: making Lanzarote an accessible and inclusive holiday destination
The beautiful island of Lanzarote has been a favourite with British holidaymakers for many years. Now, LanzAbility is making the Canary Island an inclusive and accessible travel destination.
Here, the founder, David, explains more about the ethos of LanzAbility, the services it offers and why championing inclusive tourism is so important to him.
David the founder of LanzAbility
David moved to the Canary Islands over 17 years ago from the Highlands of Scotland. Such is his love of Lanzarote, he has only been back to Scotland once for a family wedding.
People often ask him how often he goes home. David replies, "every night I live here" and freely admits to enjoying having fun in the sun.
David has always been active in the world of business. He was a member of Junior Chamber Scotland, where he was the Director of Projects, Vice President, President and Immediate Past President of Inverness and won the election for the Best President of Junior Chamber, Scotland.
As well as being a life-long entrepreneur, David has always been a fan of the great outdoors with a passion for hiking and trekking. One of three siblings, he has always been the adventurous one and the risk taker.
David has first hand experience of disability as he has considerable hearing loss in his left ear. This hearing impairment, diagnosed as a child, brought many doctors appointments and hospital visits for treatment.
David had a mastoid operation and should be registered as disabled, but his sense of personal identity has prevented this. He used to wear a hearing aid but stopped due to being bullied and feeling the odd one out.
The origins of LanzAbility
During the 2020 Covid lockdown, David's primary business and income was destroyed due to the very tough restrictions on Lanzarote. David chose to put his focus, time and energy into creating another business that previously he had always been too busy to get started.
Lanzarote's main business is tourism. Over the years he has lived there, David had become aware of a lack of local support and facilities for people with a disability.
Services and facilities were remote, limited and fragmented. David found UK companies that offered general holiday packages for people with disabilities, but with limited local support.
He also knew of companies who rented mobility equipment and of hotels with adapted rooms, and was aware of a few property owners who "claimed" that their property is suitable for guests with a disability and he knew a few experienced carers.
However, this knowledge was due to David's extensive experience of the tourism business in Lanzarote. There wasn't a local company who coordinated everything as a complete package.
It was, therefore, difficult for people to find out about and book the accessible facilities and services that Lanzarote has to offer. David not only recognised a gap in the market, he recognised a market in the gap.
As David says:
"Every cloud has a silver lining, whilst the lockdown destroyed my business which had been running for 13 years here on Lanzarote, something positive came from the situation – LanzAbility was born."
The creation of LanzAbility is based on detailed and extensive research. David visited seven accessible properties in one month. In his opinion, not one was suitably adapted to be wheelchair friendly as claimed.
So, David visited the next few properties in a wheelchair to be more aware of the restrictions and the requirements. This included using a "stand in carer" and making the journey from the accommodation to local shops, restaurants, and the beach while in a wheelchair.
The

LanzAbility

accessible tourist experience

LanzAbility is a local business providing local solutions to accessible holiday requirements. They offer:
Quality accommodation
Accommodation is hand selected by David, which includes adapted villas, apartments, and hotel rooms, right through to a purpose built complex.
Meet and greet
A personal and professional transfer service from the airport to your chosen accommodation. This includes an adapted vehicle with an electric wheelchair lift if required.
The supply of mobility equipment
These includes mobility scooters, electric and manual wheelchairs, hoists , hospital beds, shower chairs and hygiene and sanitary products etc.
Accessible (adventurous) activities
For the adventurer, scuba diving can be booked through LanzAbility. In a purpose built wheelchair, accompanied by three qualified and experienced divers, you can feed the fish in the Atlantic Ocean!
Other more adventurous activities include tandem paragliding with a qualified and experienced pilot.
More traditional tourist experiences are also available from LanzAbility, such as mini island tours, wine tasting sessions and plane spotting
The provision of carers
LanzAbility carers are all qualified, insured and have a range of experience that enables them to offer a personal service as required. Training was a bespoke five day course, covering movement and handling, nutrition, first aid and mental health.
Carers are available for one to one support, for large groups, or to give the client's carers some "me time."
At LanzAbility, championing inclusion for disabled tourists starts at the earliest opportunity. All enquiries receive a personalised follow up call from a qualified carer in the UK.
A Care Assessment form is completed that gives LanzAbility a detailed understanding of the person's accessibility needs. Only then does LanzAbilty put a package together that is tailored to suit the individual's needs.
To book, a 25% deposit is required and confirmed in writing. The balance is paid on arrival at the accommodation.
In creating LanzAbility, David is overcoming social and physical barriers to tourism for the disabled community and giving his clients a personalised and accessible tourist experience of Lanzarote.
To find out more about LanzAbility, visit its website, complete a Contact Form or email David at david@LanzAbility.com.
By LanzAbility
More on Disability Horizons…