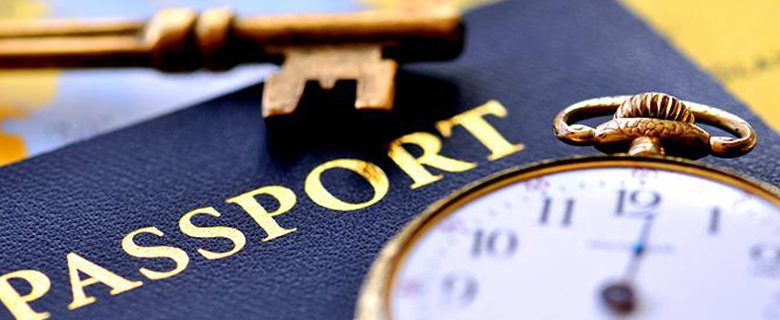 If you have a disability, travelling is rarely straight forward. So that's why we've teamed up with Carrie-Ann Lightley from Tourism for All, to bring you a series of articles to help make travelling and disabled holidays easier and more accessible. This month she shares her top travel tips.
#DHgurus
I am a wheelchair user who loves to travel, which is why working for Tourism for All (TFA) is my dream job. A break or a holiday, or a simple day trip is important to our lives, giving us something to look forward to, time to enjoy our families, a chance for adventure, or perhaps some time to ourselves, to recover, and acquire memories of happy times. In the past, some of us have encountered barriers to our participation in tourism – disabled people, older people, carers of young people or disabled or older relatives. Here I share my tips to help you get the most out of accessible travel.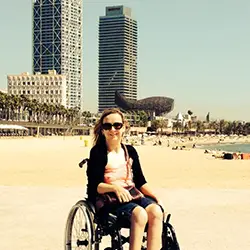 When searching for accessible accommodation, check if the property has been assessed for accessibility, and obtain an access statement if available. If there is a restaurant on site, make sure that you can access it, and that they can provide menus in a format that is accessible to you. Ask the accommodation provider for information about accessible places to visit in the local area.
Check if the venue has accessible toilets – a RADAR Key can give access to over 9,000 accessible toilets. When visiting attractions, check if they provide concessions for a disabled person and companion – most places admit companions free of charge.
The Disabled Persons Railcard allows you and a companion to get a third off most rail fares throughout Great Britain. When travelling by rail, book assistance at least 24 hours in advance with the train company so they can help you access the train and take care of your luggage. If you are arriving at your destination by car, check there is suitable disabled parking available. Following the introduction of a common European disabled persons' parking card (the Blue Badge), the UK now has reciprocal arrangements with all European Union Member States under which badge holders can enjoy the parking concessions provided in the host country by displaying the badge issued under their own national scheme.
Questions to ask when travelling by air:
Can the airline carry my wheelchair? (Especially battery powered)
Is there an on-board wheelchair on the plane?
Is there assistance available at the UK and destination airport?
If the transfer bus at the destination is not accessible is there an alternative accessible taxi service?
If oxygen is required on the flight – is this free-of-charge?
Always take additional medication in case of delays when travelling and at the airport.
Essential medicines that you will need during your trip must be checked through security. They have to be in a clear, plastic, re-sealable bag and in containers of less than 100ml, although please bear in mind that this advice may be subject to change or alteration. For essential medicines of more than 100ml, you will require supporting documentation from a relevant qualified medical professional and prior approval from the airline. This applies to everything from cough medicine through to insulin. You can also be asked to verify medicines at security, which may involve tasting, or testing on the skin.
Most standard holiday company insurance policies will not cover pre-existing medical conditions. However there are specialist insurance companies that will do so, listed on the TFA website. Those without internet access can call us for a printed factsheet to be sent in the post.
Research local bars and restaurants before you travel, so that you can be confident in their accessibility – then all you need to worry about is having a good time! If you need any aids or equipment to help you access the accommodation – e.g. a shower chair – check if they have these. If not, TFA can now arrange hire of any mobility equipment that you require for delivery to your holiday destination in the UK and abroad. We hire wheelchairs, hoists, mobility scooters, commodes, bath lifts, shower chairs, walkers, standing electric hoists, profile beds, standing aids and many more items.
By Carrie-Ann Lightley, Information Service Manager at Tourism for All
Check out…
• Employment and disability: why you are worth employing
• Access All Areas: accessible activities in the New Forest

Get in touch by messaging us on Facebook, tweeting us @DHorizons, emailing us at editor@disabilityhorizons.com or leaving your comments below.