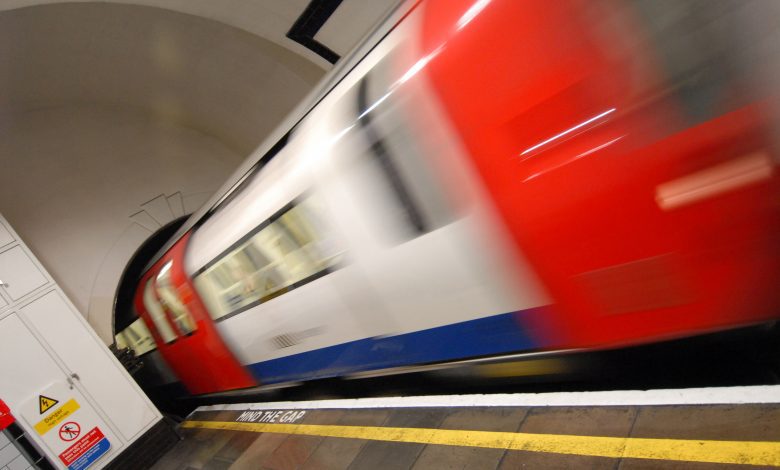 With the Paralympic Games starting in London in just two days, Disability Horizons Co-editor and London resident, Martyn Sibley, shares his top tips on travelling around the UK's capital.
We all know that tens of thousands of visitors have been heading to the UK (and in particular London) this summer to be part of the 2012 events. For those of us in London with a disability, travel has its additional complications with the sudden increase in fellow passengers. For anyone new travelling to London there will be a lot of navigation to master, so here are my top tips:
1. Consider everything
Take the time to think about where you are heading to, what route you will need to take, how your impairment may affect your travels, the budget you have available and the time you have to travel.
2. Do your research
Use the Transport for London website as it has a wealth of helpful information. You can, for example, view these video guides to accessible travel. Once you feel more prepared, you can use their journey planner to gain full information and see all of your options.

3. Planes, trains and automobiles
London offers all modes of transport, but their accessibility varies.
My view is that an adapted car is, by far, the best option. My Motability car allows me to drive myself wherever and whenever I need. This vehicle was fully paid for by the Motability car scheme.
In terms of other transport it will depend on your specific situation. I use a power wheelchair. Therefore, if I'm going anywhere up to two miles, I will just go under my own steam, if I am ok for time.
All London transport is free with a freedom pass for disabled residents, apart from taxis. London residents can obtain financial assistance for taxis through the Taxi-Card Scheme. But believe me, this has its downsides too; I once had to wait three hours for a driver to pick up my booking.
The London underground is very old and, therefore, has a few issues with its accessibility (to say the least). Around one in three of the stations have full disability access, denoted by the wheelchair symbol on the underground map. If an accessible station is in the right place where you want to be, then go for it, but it might be a good idea to call the station ahead to double check exactly what the access is like and how they might be able to assist you. Things to check are lifts at the station, step-free access to the trains, whether they can assist you with ramps and what the access is like at changeover stations.
The overground stations are generally better, but always check the journey planner on the TfL website. You can see how Srin and I faired on our underground tour last year in this video:
If I cannot use the tube and am travelling between two and five miles I use the bus. This generally means only requiring one journey and not having to change.
I find buses to be 'hit and miss'. One day I will be seen by the driver, they will operate the ramp, it will work, the other passengers will allow room for my wheelchair and off I go. On another day the driver can be less helpful, the ramp can malfunction, as can the other passengers! So always be ready to use initiative and explain your needs. If you don't ask you will not get.
For anything over five miles I would recommend a taxi. All London cabs have wheelchair access, but check out The London Taxi Experience website for full accessibility details.
However, prepare for the cost, especially in the heavy traffic that will be around this summer, as an average taxi journey will be around £15. Hailing one, particularly in busy areas, should be easy. But to make your journey smoother, it might be worth booking a taxi ahead by calling 0871 871 8710, or using this London taxi app.
4. Take your time
Expect the unexpected is the best advice I can give for a trip through London. If you plan for delays, such as a broken ramp, and leave enough time, you will not be stressed about being late. If you plan for one of the drivers or passengers to be unfriendly, you won't be so surprised if they are, and you will be delighted if they are helpful. Unforeseen things will happen, so just try and chillax.

5. Decide and stay strong soldier
Once you have weighed up your options, its decision time! Depending on your impairment, time and constraints etc, only you can know the best option. Just go with your intuition on what is best.
Overall London is a beautiful city, with lots of culture, great people and an awesome transport collection. It is not the most accessible city for disabled people, but with diminishing resources I do believe improvements are happening. From my five years experience of living there, getting from A to B is fine. You just need to be proactive, plan ahead and be flexible.
I hope this has been useful and that you are able to enjoy the Paralympic Games and all of London's delights this summer whoever you are, wherever you are from and no matter what your impairment is.
By Martyn Sibley
Check out…
• 10 accessible London attractions.
• Useful accessibility apps.
• Life as a football fanatic.
Get in touch by emailing us at editor@disabilityhorizons.com, tweeting us at @DHorizons or messaging us on Facebook.