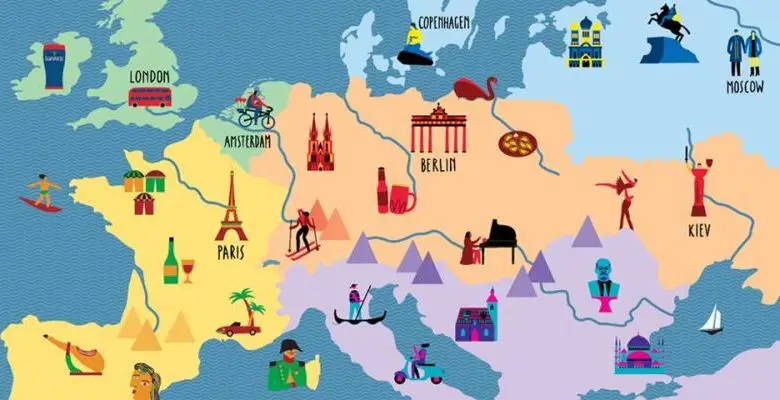 How wonderful would it be to see a time when Europe is fully accessible to people with any disability, so that they can travel and explore freely? Sadly, we all know this dream could be a little way off. But, that's not to say that changes aren't beginning to happen. Co-editor Martyn Sibley reports on the progress being made and what needs to be done…
On Friday 6th June 2014, I attended the European Commission and the European Network for Accessible Tourism (ENAT) conference on accessible tourism, entitled Mind the Accessibility Gap. It followed the completion of three European-wide studies on:
1) the economic impact and opportunity of accessible tourism
2) the successes and the needs from the supply side
3) the requirements and plans from a policy perspective
Essentially, the aim of the day was to find out what is already being done, and what more needs to be done, to make Europe more accessible. Watch my video for an overview of what the day involved and the part I played in it.
The day was full of interesting talks about the problems, solutions, best practices, case studies and general progress of tourism for disabled and older people. For me it was surprising how many disabled people want travel in their lives, how the tourism industry wants to cater for this, and how the European Commission are keen to facilitate this. I really liked meeting other stakeholders and seeing progress in action.
Unfortunately the day also showed me that we have a lot to do. Just my trip alone from Spain to Brussels highlighted many problems with our airports, airlines, buses, trains, expensive taxis, inaccessible restaurants and other supply side provisions. I felt awkward explaining this in my talk, but I felt the EU headquarters should understand these issues occur close to home too.
My specific talk was about the customer perspective. I gave the view of our higher expenses, ridiculous processes for boarding a plane, the attitudes of some transport drivers, the general lack of accessible amenities, and the need for information on the good accessibility providers.
You can view my whole speech here (sorry about the audio quality!):
Despite how negative this sounds, we have made great progress. Take a look at the ENAT's website to find out more about the Mind the Accessibility Gap conference, as well as a wealth of positive information, successes and passionate planning.
As a disabled community we need to start defining our needs, propose these solutions, appreciate the challenges of the Accessible Tourism industry and national/EU governments, prioritise our aims, push for progress, and ultimately never compromise on our equal rights.
If you have any personal or professional insights on accessible tourism please tweet @martynsibley or @DHorizons. We want to get your voice heard where it matters.
By Martyn Sibley
Check out…
• Accessibility in Tokyo: the good, the bad and the annoying
• Graeae Theatre Company campaigning to save the #ILF
• Spinal muscular atrophy adventure: travelling to conquer Europe
Get in touch by messaging us on Facebook, tweeting us @DHorizons, emailing us at editor@disabilityhorizons.com or leaving your comments below.