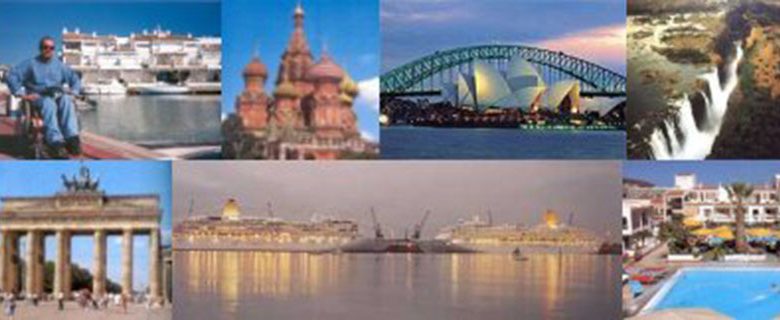 Accessible Travel and Leisure was started over 17 years ago, by combining knowledge and an understanding of the travel industry with empathy for fellow less mobile travellers, as a result of my experience as a wheelchair user.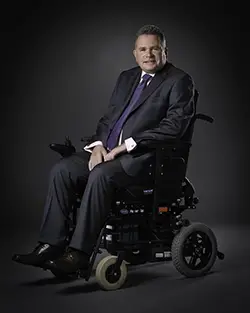 In 1995 I was diagnosed with Syringomyelia – a rare spinal cord disorder, and shortly afterwards decided to book a package holiday to Spain with my wife and children. Having been in the travel industry since I left college, but with little appreciation of disability at that time, I naïvely assumed that by travelling with a mainstream tour operator, all my new found needs and requirements would be met. I was sadly disappointed. I soon became fully aware of the pitfalls and barriers facing many less mobile holidaymakers, when the appropriate arrangements are not first evaluated and then secured on their behalf.
It is for that reason I decided to form a travel company that only provided holidays to its customers that had been previously inspected and checked for their accessibility and suitability in advance. In addition, I realised how important it was to be able to guarantee the arrangements to my customers before they departed the UK – rather than simply being told that the accessible bedroom & bathroom, for example, were "on request". In the years that followed, I set about recruiting a team of experienced travel professionals, all of whom share my passion for providing quality, barrier free holidays to our customers. Many of my staff have accompanied me on overseas inspection visits and as a result, have gained a far greater understanding of the daily issues so many wheelchair users encounter when holidaying overseas.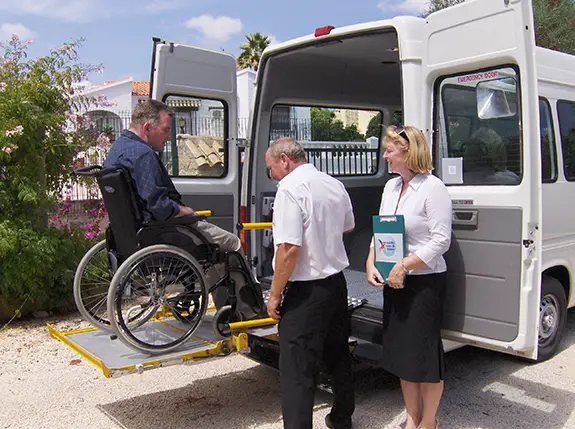 If you are a wheelchair user or have difficulty walking long distances, using a bath tub or accessing a swimming pool, then you can be confident Accessible Travel and Leisure – the UK`s leading specialist operator, will only provide you with a holiday where every detail has been checked and approved to meet our exacting audit standards. We provide all the types of holiday you would expect from a mainstream travel agent, along with all the extras and more. Our range of holidays include accessible hotels, villas, apartments, cruise holidays – including river cruises, and even accessible coach tours.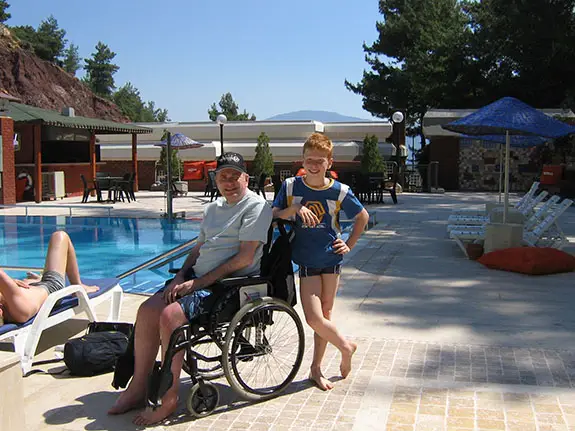 Our holidays all come fully ATOL protected with guaranteed accessible accommodation, equipment hire – hoists, wheelchairs, grab rails, oxygen, etc, private adapted transfers (where applicable), assistance at ports/airports & in resort (meet and greet, assistance with luggage, etc)  and a 24 hour emergency contact. Our aim is to take care of ALL your travel arrangements and specific requirements for your holiday – door to door, which is why you can be safe in the knowledge that "if we have not seen it, we do not recommend it".
I look forward to welcoming on one of our holidays very soon.
By Andy Wright
Check out…
• Wings of freedom: skydiving with a disability
• Get fit for 2015: Q&A with disabled Zumba instructor
• Accessible travel is adventure travel
Get in touch by messaging us on Facebook, tweeting us @DHorizons, emailing us at editor@disabilityhorizons.com or leaving your comments below.