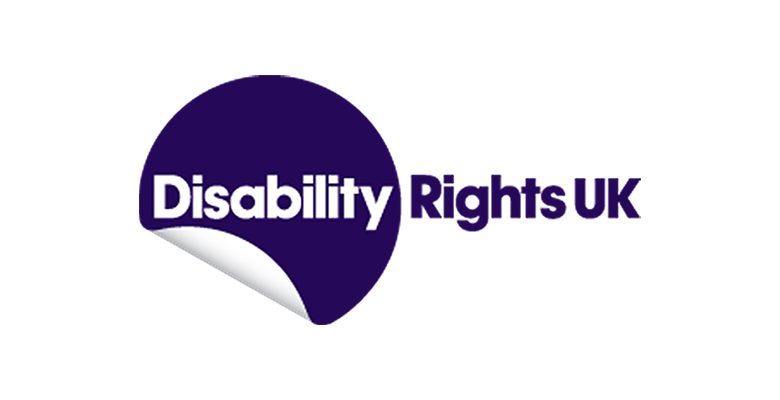 There is a culture to all politics and, at its best, the culture of disability politics has been angry, stirring, passionate and liberating but at its worst it has been patronising, cloying, worthy and dull. The following suggestions are intended to stimulate the growth of a new exhilerating period of disabled people performing in mainstream arts. A purple period.
Purple is a colour advocated by the Broken of Britain campaign as the colour of disabled people's cause. They argued that it represented a way of enhancing the status of disabled people and I myself applied it to the spending power of disabled people – the purple pound.
The power of symbolism and imagery has been illustrated by the way this phrase has entered into the language of Government ministers. Of course some will question the value of this but it is quoted here simply to highlight that culture is an important vehicle for the acceptance of ideas and all political movements have used this to their own advantage.
Possibly the best example of the power of cultural shifts to normalize previously disadvantaged groups position in society is provided by the gay rights movement. Their political progress from the ending of the criminalization of homosexuality in 1965 to the legalization of civil partnership marriages in church by a conservative led government in less than fifty years is a stunning achievement. The documentary film "How to stop a plague" records the history of gay rights groups efforts to achieve access to affordable treatments for HIV/Aids. The film covers the period of activism and challenge to an uncaring political, medical and religious establishment, the emergence of a DIY culture of recording self-help and even the mass attendance at funerals of the activists who had died before treatments became available. However as much as any of these vital elements of a sustained and successful campaign were the manifestations of gay culture – the music, fashion, dance and parades that grew from the margins and entered the mainstream and stayed there. Good As You – Gay became as natural as any other choice and the cultural shift was important to making it possible.
Gay people, black people, women have all found their voice and so now must disabled people remake mainstram culture too. Disability Rights UK are interested in a festival of ideas of what this making might look like. There is a lot happening already and so I thought I would offer a poster of purple events that can help us to define the current landscape and help to see what hills still have to be climbed for pastures new.A metaphor that I am sure Disability Horizons understands extremely well.
Does e-sports offer a level playing field?
New theological thinking on disability and the parables of the bible. To find better stories do we need to look again at the greatest story ever told?
Since 2010 there have been mainstream films featuring true stories of people with autism, motor neurone disease,polio, dementia and mental health – is film following or leading the challenge to stigma?
Take a look at these two films:
Is rap accessible? Mark Humphries aka Kray-z Legz on account of his spina bifida might be the tip of an iceberg of disabled people composing rap in their bedrooms and giving expression to their experience.
Is it time for comedy to be more subversive? Francesca Martinez ask "What the **** is Normal?" on her latest tour.
Purple culture will like Francesca Martinez challenge what is considered normal and what has previously been considered the limits of democracy or democratic expression. It will affirm life experiences, challenge denial of opportunity whether by politicians or anyone else and prove to be extremely resilient. Going purple will no longer be about how non-disabled people produce prose but how disabled people define new interpretations of how all people come to experience society.Once this happens politics too will have to change.
By Philip J Connolly
Get in touch by messaging us on Facebook, tweeting us @DHorizons, emailing us at editor@disabilityhorizons.com or leaving your comments below.