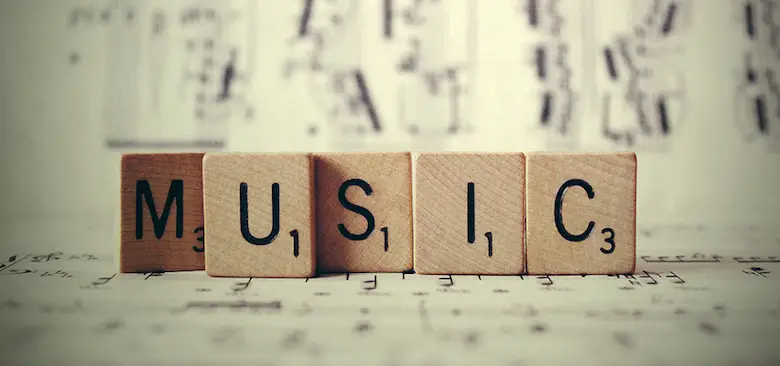 Music has always had a special place in my heart. It has kept me going, and encouraged me to figure out different ways to appreciate it as a true musician does, despite my disability. It does not judge you by your tastes or how you look as a person. Music can be very forgiving.
I have always loved music ever since I was a little girl. I remember the first time I put in headphones and listened to a Christina Aguilera album. Back then music was different for me. I didn't understand how instruments created something that sounded so gorgeous.
Growing up, I knew what my favourite singers and groups looked like; and they definitely did not look like me. I was born with the condition Arthrogryposis. Because of this I have locked joints and I cannot use my arms and fingers. That means I have to use my toes for everything.  It also means I have had my fair share of things that I can't do either.
I learnt about music in three different ways growing up: listening to it on my CD player, watching my dad play the piano and in school I learnt about what instruments make up an orchestra.
When it was time to get ready for middle school, my mom and nana wanted to try to put me into band. I remember the day the band director came out to see all of the parents and the students that were interested in taking the courses.
I was scared because firstly I had trouble reading the sheet music and, secondly, I could only play with my toes. Because of this, we decided to use the xylophone as nothing else worked.  You should have seen me trying to raise up a trombone with my small shoulder and half of my left leg – it was a disaster!
I was unhappy about being stuck with the xylophone. There is nothing worse than having to do the 'unimportant job'. It's like becoming the water boy for the football team when you have had dreams of being the star quarterback.
The first day of practice at home was so awful! I didn't understand the placement of notes and had trouble getting both of my feet to work together at the same time. Overall, nothing wanted to work for me.
The first year of middle school, in lack of a better word, sucked! I was almost held back because I was struggling in my classes. However, in March one of my teachers took us to see the seventh grade talent show.
I sat in the back watching these kids do amazing and crazy things up on stage. It was then that I decided I wanted to do something that I have only done at birthday parties and random sleepovers. I wanted to sing. This was my new goal.
During seventh grade, I had started writing songs at home and in my classes. If I'm honest, I became a bit obsessed.. In one year I had written more than 50 songs. It was a lot easier than trying to read music notes.
I learnt how to sing by singing along with my favourite artists. I learnt how to count the beat and figured out what notes I could hit. By January, my concentration was on what song I was going to perform at the school talent show. Although some people tried to talk me out of it, nothing was going to keep me from doing this.
Two days before the show, I had signed myself up and turn in the song I had selected to see if it was school appropriate. That night I wrote out the lyrics to the song.
On the day of the talent show I sat on the side of the stage watching the first two performances. It was cold and my nerves were really kicking in, but I was still very excite. I don't really remember everything else after that, except that I had to have one of the aides hold up the lyrics on stage with me. But when it was all over, I was very proud of myself that I had done it.
During eighth grade I was still learning how to control my breathing – my lungs are weak and I'd had back surgeries just two years before. So I joined swing choir to learn how to control everything.
Once middle school ended, I did not audition for high school swing choir as I knew I would not be able do all of the performances at the different churches every Sunday. I did join concert choir, but only during my last year of high school. I deeply regret not doing it throughout my freshman and sophomore years. However, I a big bonus of joining this choir is that I got to sing a solo in the last year.
Before this, no other senior in concert choir had ever done a senior solo. There was nothing in my head that told me that the only reason why I got to do a solo at the end of the year was because I was in a wheelchair. The director was not that kind of teacher, I don't think he ever saw our disabilities.
While we rehearsed for our spring program, I had an extra song to learn. I originally wanted a soft, piano version of Linkin Park's Numb as I thought it reflected not only my music tastes at the time, but also what I had been feeling emotionally for years. But my teacher said no, so I had to choose another song, so I went for The Climb by Miley Cryus.
The week of our program I was sick with strep throat. I had to miss school that week and after I got better my mom caught it and had to stay at home during the performance. My sister couldn't attend either, but my dad, nana and Uncle David came out to watch my final performance. It wasn't the best performance I had ever done, but I got through it. I had accomplished a goal that didn't necessarily involve my disability.
By Meghan
You can read more of Meghan's articles by von her blog, Got Meghan's Blog.
Has music become a big passion for you? We'd love to hear your story. Get in touch by messaging us on Facebook, tweeting us @DHorizons, emailing us at editor@disabilityhorizons.com or leaving your comments below.